Usain Bolt, One of Greatest Sprinters of All Time, Was Defrauded of Nearly $12 Million
Publication date: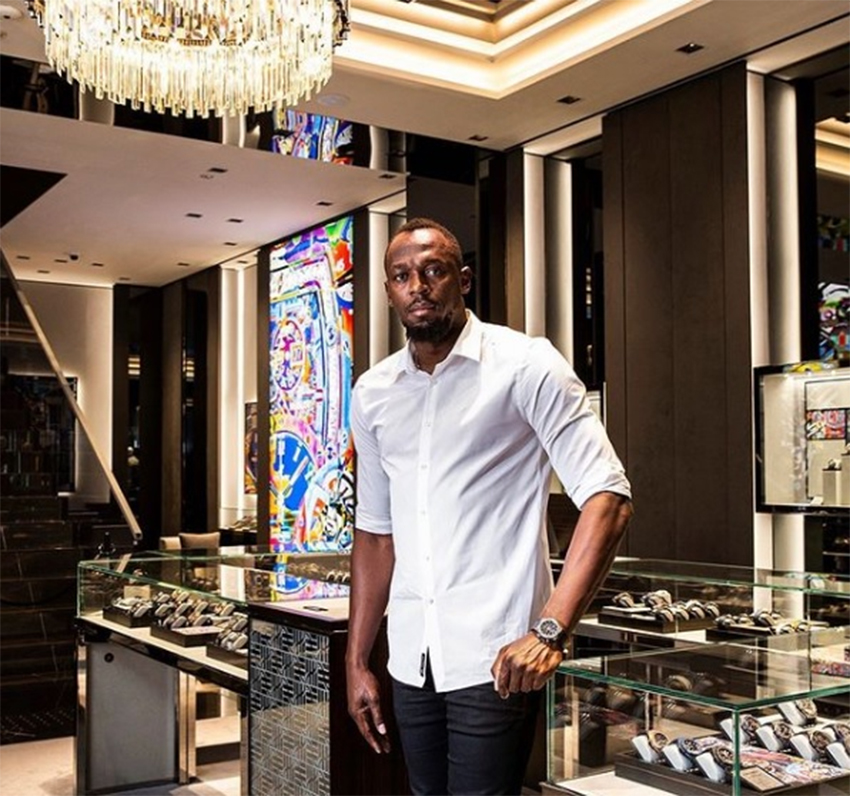 The amount of as much as $12.7 million was stolen from the account of a private investment firm of one of the greatest sprinters, as well as one of the greatest athletes, of all time, Usain Bolt.
Authorities in the athlete's homeland of Jamaica are looking into a private investment company that's in charge of Usain Bolt's bank account and where the amount we mentioned is allegedly missing. Linton P. Gordon, one of Bolt's attorneys, reportedly gave a copy of the letter written to Stocks & Securities Limited, which is the company in question, requesting the money be returned, to some influential media houses. Gordon saw that the account was once showing a balance of $12.8 million but now only had a balance of $12,000.
The letter states that if this was true—"and we are hoping it's not"—then their client has been the victim of a significant crime of fraud, larceny, or a combination of both. The letter was delivered on the same day that the Jamaican Financial Services Commission made public the appointment of a special auditor to examine claims of fraud at Stocks & Securities Limited.
The firm has stated that several of its clients may be missing millions of dollars and that it detected the theft earlier this month. Government approval is required for all transactions made by Stocks & Securities Limited while temporary management of the company is being provided by financial authorities.
Nigel Clarke, Jamaica's finance minister, remarked on the matter that it was natural to doubt their financial institutions, "but I'd ask that we don't paint an entire hardworking industry with the brush of a few very dishonest individuals."
Ex-CEO of Company Accused of "Squandering" Bolt's Money Unaware That Famous Athlete Was Their Client
The probe appears to be at a standstill even though the Financial Services Commission of Jamaica (FSC) has taken over temporary control of Stocks & Securities Limited. A new development, however, has made the theft's circumstances even more mysterious. Zachary Harding, a former CEO of Stocks & Securities Limited, made a startling admission to the Jamaican newspaper The Sunday Gleaner.
He said that Bolt was never mentioned as a client of the company during his tenure there, the news source was informed. Harding stated during the in-depth interview that he had "no knowledge whatsoever of any client relationship with Usain Bolt."
The former CEO added that he only became aware of the Olympian's relationship with Stocks & Securities Limited after the scheme was made public. Lamar Harris was replaced by Harding because, according to The Sunday Gleaner, Harris was unaware that an eight-time Olympic gold medal winner was their client. Along with Bolt, 30 additional clients are said to have lost money in the scam.
Bolt Shares "Cryptic" Musical Message for Masses After Losing His Life Savings
Bolt has subsequently released a number of tweets and other social media updates that reflect the blow he's currently experiencing after the stunning news hit him. The sprinter's most recent social media posts were two Instagram stories, which can be interpreted as Bolt attempting to deal with the music he choreographed last year.
On his Instagram story, Bolt retweeted one of the media outlet's posts. "Usain Bolt Lost $12 Million of Life Savings in Scam, Lawyer Says." the post's headline stated. Additionally, he added his song "Cryptic World", which is included in the post. While he's going through difficult times, the sprinter had a meaningful message for his admirers.
Bolt and NJ performed the song "Cryptic World", which was created by A-Team Lifestyle, three months ago. "Times are Getting Dread, Earth is Running Red, It's a Cryptic World. It's Designed to Stress Your Head, See the Juveniles a Dead, and the Hungry Nah Get Fed, Leaders Abuse the System Left We in Misery," were some of the song lyrics revealed in Bolt's most recent Instagram story.
Bolt is among the most accomplished track & field competitors in Olympic history and was always the top favorite on bookmakers with Android apps on the competitions he appeared in while he was in his prime. Between 2008 and 2016, he captured eight gold medals in his career. The Jamaican star has personal bests in the men's 100-meter (9.58 seconds) and 200-meter (19.19 seconds) events, as well as a team world record in the men's 4×100-meter relay (36.84 seconds). After the 2017 World Championships in London, he gave up competing in track & field.