Tori Bowie, Former World Champion Sprinter, Passes Away at Age of 32
Publication date: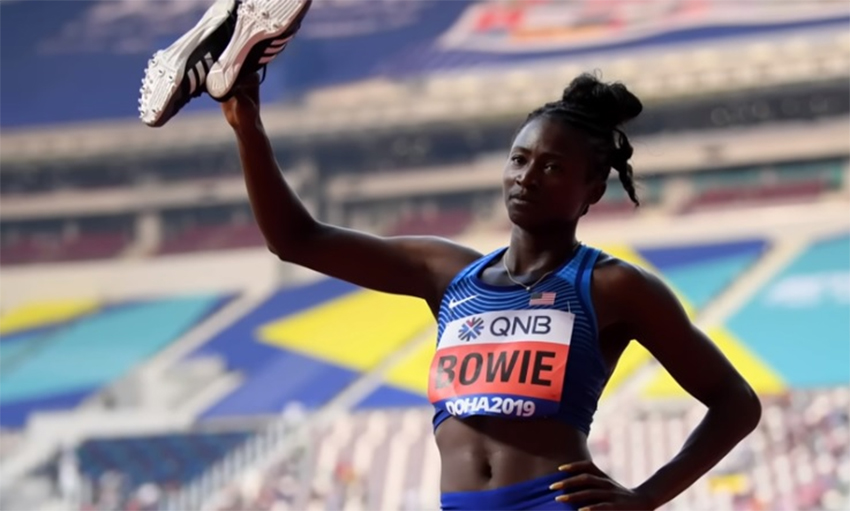 Female sprinter Tori Bowie, a three-time medalist for the United States at the Olympics, passed away at the age of 32, according to her management organization. She was discovered dead at her Florida home, revealed by Kimberley Holland, Bowie's agent. The athlete's death cause is still unknown and is under investigation but police have disqualified any foul play, though.
The Olympic athlete was allegedly seven to eight months pregnant when she was found dead in a suspicious manner when Orange County deputies conducted a welfare check at her home a day before she died, according to two neighbors.
Prior to her untimely death, Bowie was alleged to have been acting in an erratic and unhealthy manner. One time, a neighbor claimed to have seen the athlete shouting at her partner while holding a knife on the street. The sprinter is alleged to have thrown eggs at a house on the other side of the street in a separate incident. Another neighbor reported that they would frequently hear loud music and shouting and screaming emanating from the residence at night.
According to court documents, Bowie owed her homeowners' association more than $22,000, and her house was apparently close to being repossessed.
Bowie's Career Skyrocketed in Her 20s, Leading to Several Olympic Medals
Bowie was born and raised in Sand Hill, Mississippi, where she won two state high school titles in the sprint races in 100 meters and 200 meters, long-jump events, as well as three titles for her school in the 4×100 relay.
With two NCAA long-jump titles won in 2021 while competing for Southern Mississippi in both outdoor and indoor track, she amassed a lot of honors in her 20s as well. At the 2016 Olympic Games in Rio, Bowie won all three of her medals, taking silver in the 100-meter dash, bronze in the 200-meter dash, and gold while serving as the relay's anchor with Tianna Bartoletta, Allyson Felix, and English Gardner.
At the 2017 World Athletics Championships in London, Bowie also took first place in the 4×100-meter relay and the 100-meter dash. She earned bronze in the 100-meter dash at the 2015 IAAF World Athletics Championships in Beijing two years prior. In the long-jump competition at the 2019 IAAF World Athletics Championships in Qatar, she came in fourth, meaning that Bowie's low chances of defending her 100m title claimed in 2017 were rightly anticipated by Internet bookmakers with deposit bonuses.
Other American organizations, sportspeople, and celebrities expressed their sorrow over the passing of an Olympian from the United States: hurdler and bobsledder Lolo Jones, Jamaican Olympic champion sprinter Shelly-Ann Fraser-Pryce, USA Track & Field, United States Olympic & Paralympic Committee, Beyoncé…