Australian Ban on Djoković, Controversial World Cup in Qatar… 2022 Top Sports Stories from Around the Globe
Publication date: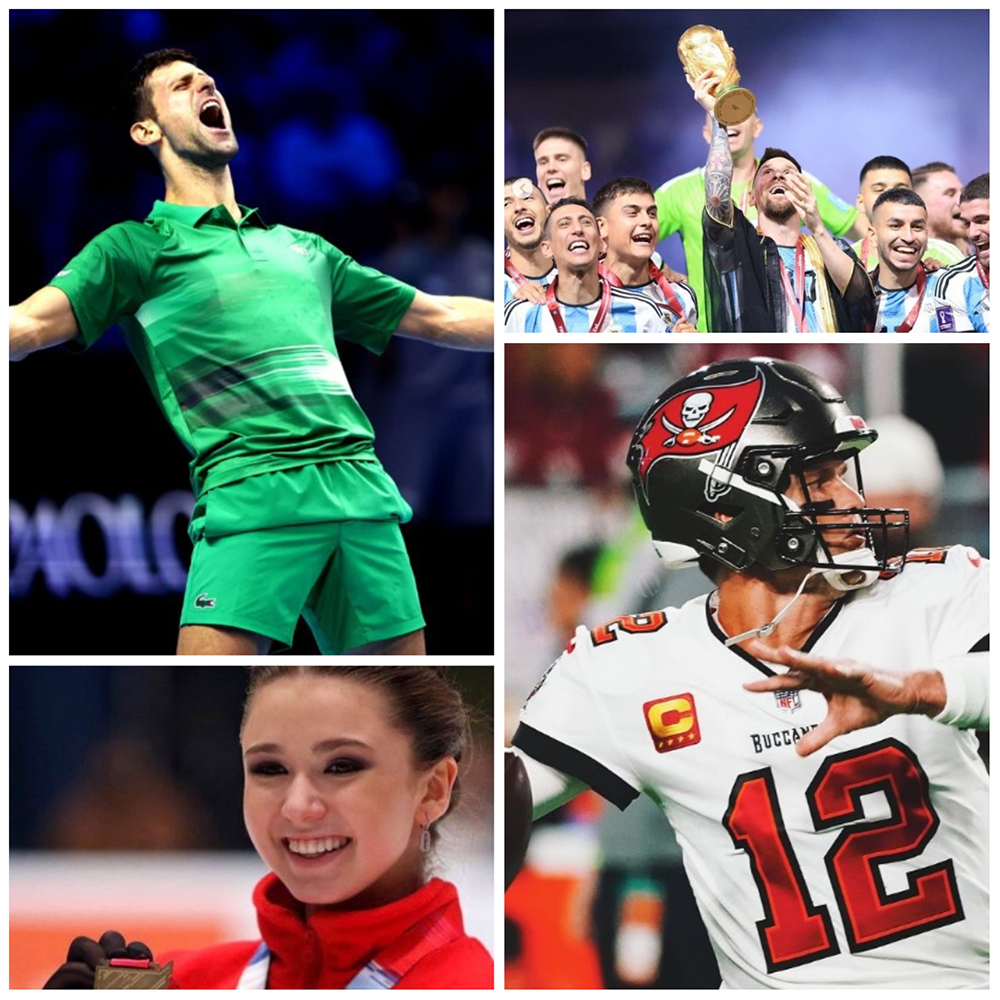 Sports serve as a diversion from the actual world while simultaneously reflecting it. Sports were a new battleground in the culture wars unfolding around the globe in 2022. Sports provided us with great delight, but they also taught us new strategies for waging old wars.
Here's a snapshot of the sporting events that impacted 2022 and the way we'll think about and talk about sports moving forward.
The Anti-Covid Vaccine Position of Novak Djoković
The No. 1 male tennis player in the world was banished from Australia due to his lack of a COVID vaccination, and as a result, he became an odd but powerful icon for COVID vaccine opponents. He passed up the opportunity to compete in the Australian and U.S. Opens due to the vaccination requirements for the competition. Prior to that, Djoković set off the year leveled with Rafael Nadal for the most men's career singles Grand Slams at 21.
Serb, who as of the end of 2022 lies one Grand Slam below Nadal, stated that his desire to have control of his body was so great that he was ready to forego the opportunity to make history. Australian officials gave in and permitted Djoković to enter the country next month for the 2023 Open after initially imposing a three-year travel ban on him. He's proclaimed the main favorite to win the Melbourne-based tournament as per bookmakers with Android apps.
Detention and Release of Brittney Griner
The drama of Brittney Griner, the women's basketball WNBA star who was detained in Russia in February for having small amounts of cannabis oil, perfectly encapsulated the polarized nature of the country in 2022. Griner was clearly being treated as a political captive by a country embroiled in an unpleasant war as evidenced by his arrest, incarceration, and eventual nine-year prison sentence, and that's exactly how the narrative turned out.
Griner was traded for Viktor Bout, a Russian weapons dealer and manufacturer who was detained in the United States, in a controversial exchange that sparked both relief and indignation: Was the exchange of a US athlete for a Russian arms dealer appropriate?
Retirements
Icons left the stage this year, and some of them stayed on it following the changes in their decisions. Alongside his old opponent Nadal, Swiss male tennis player Roger Federer announced his sad retirement to accept the inevitable impact of injuries.
Mike Krzyzewski, the head coach of the US men's NCAA basketball team at Duke, put an end to a career notable for its durability, triumphs, and constantly evolving approach.
Sue Bird, a WNBA and Olympic winner, ended one of the most illustrious athletic careers in American history.
US female tennis legend Serena Williams bid adieu at the U.S. Open before suggesting she might not be finished yet.
One of the greatest American sportsmen Tom Brady announced his retirement from NFL in February but only lasted a month and a half before returning for at least another one season, perhaps at the expense of his family's peace of mind.
Retirement for the greatest is practically unattainable, yet even the GOATs experience it.
Kamila Valieva's Tragic Olympic Skating Performance
Nothing better than Kamila Valieva, a 15-year-old Russian female figure skater who's expected to win gold at the 2022 Winter Olympics in Beijing, demonstrated the enormous discrepancy between Olympic aspirations and Olympic realities. Valieva became the target of global derision when test results from a previous event revealed she might have been taking an illegal substance. She became a representation of Russia's well-earned and well-deserved notoriety for dishonesty in the international arena.
The world was appalled by the deplorable scene when Valieva crumbled under pressure in her solo skate, placing fourth, and her coach's icy derision only served to fuel their contempt. And that all occurred during a complete COVID-19 shutdown imposed by China.
2022 World Cup in Qatar
A five-week men's football World Cup campaign established on one of the most depressing underpinnings in sports history culminated in one of the greatest matches in the entirety of sports history. The year concluded on a wonderful, conflicted note. Lionel Messi of Argentina and Kylian Mbappé of France each earned recognition: the former led his team to win World Cup, while the latter became the rising superstar of global football – but they did it in Qatar, a country whose endemic corruption practically forced migrant workers into slavery in order to host the World Cup.
The game's transcendent delight came at the expense of tremendous human misery occurring off the field; it was the quintessential example of the paradox of living as a fan of the sport in 2022.