One of Largest International Sports Organizations, World Athletics, Establishes Rules for Transgender Competition
Publication date: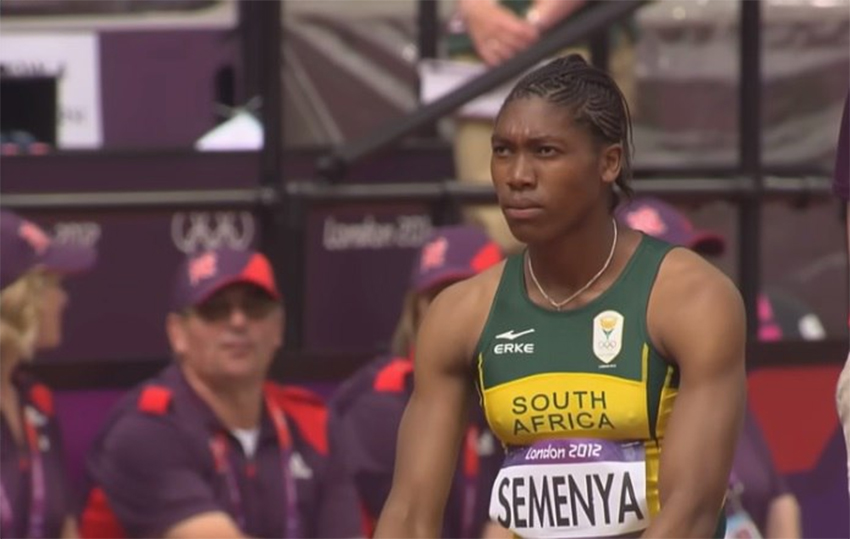 World Athletics (WA) enacted regulations that bar transgender women from competing as women in world-class track competitions, which is a win for women's athletics.
The worldwide governing body for track & field and long-distance running announced significant regulation adjustments for "athletes with differences in sex development (DSD)" including transgender athletes. In the six months previous to competing, these athletes would be submitted to drug testing and a drop in male hormone levels. Athletes who experience male puberty are no longer allowed to compete as women under the new regulations. This is in accordance with the regulation that World Aquatics, the global organization that regulates swimming, enacted last year.
The qualifications to compete in women's track & field have been expanded under World Athletics' new regulations. For a minimum of 24 months, the testosterone restriction is now 2.5 nmol/L for female competitors competing internationally in any event. Formerly, this restriction only applied to races lasting between 400 meters and a mile. Both male and female athletes with excessively high testosterone levels are impacted by this alteration. These DSD athletes are required to sign up for specific testing and then preserve low testosterone levels.
Fair Competition Prioritized Over Issues of Inclusivity
The World Athletics Council's decision prioritizes fair competition over issues of inclusivity. Because of their "advantage" over cisgender athletes, sports bettors will need to stop backing transgender athletes when placing wagers on Internet bookies who give no deposit bonuses.
Olympic medal-winning athlete and World Athletics CEO Sebastian Coe said in regard to the decision:
"Decisions are always difficult when they involve conflicting needs and rights between different groups, but we continue to take the view that we must maintain fairness for female athletes above all other considerations. We'll be guided in this by the science around physical performance and male advantage which will inevitably develop over the coming years. As more evidence becomes available, we'll review our position, but we believe the integrity of the female category in athletics is paramount".
World Athletics made its decision to exclude transgender competitors from its female category after months of controversy and years of discussion. The decision will be determined in time for the Olympics in Paris in 2024.
What might possibly be the reason for this? Although Coe acknowledged that the science and study on transgender athletes in sports were still inconclusive, he said that the decision was based on the "overarching concept" of fairness. As a result, World Athletics will create a working committee comprised of athletes and transgender athletes to examine any potential future developments.
The rules regarding athletes with DSD have become a major problem for World Athletics in recent years. Caster Semenya, a former Olympic champion in 800 meters, was eliminated from the competition as a result of this regulation's emphasis on lowering testosterone levels since she refused to take hormone-reducing drugs. These rules have now been made more stringent.
Most Athletes Respond with Approval
How did athletes respond? Numerous well-known transgender athletes have voiced unhappiness with the decision. Ricki Coughlan of Australia, the runner, asserted that it would empower "forces of hate" against transgender individuals. Kristen Worley, a transgender cyclist, contributed to this unhappiness by calling the decision "disheartening and disappointing". Others have backed Coe and World Athletics' decision further, such as British Olympian Emily Diamond, who thanked the group for "following the science". Former British Olympic swimmer and broadcaster Sharron Davies, a strong opponent of transgender athletes competing in female divisions, expressed her "emotional" feelings at the news and praised WA's decision.
What happens next? World Athletics will be hoping that this choice helps bring the debate over transgender athletes competing in its events to a conclusion. But, transgender rights organizations have cautioned that the new rules run the risk of violating basic human rights. It's unlikely that this debate will come to an end anytime soon or that athletic organizations will come to an agreement on what to do because other major sports are expected to contemplate making similar decisions in the future.
Following the controversy around transgender participation that consumed a number of organizations, one of the sport's largest international organizations has followed decisions made by World Rugby and World Aquatics, which have already taken action to prohibit transgender people from competing in their female disciplines. Union Cycliste Internationale (UCI) is still seeking input on its policy.