Dota 2 Cheaters Caught Red-Handed: Over 40,000 Player Accounts Banned
Publication date: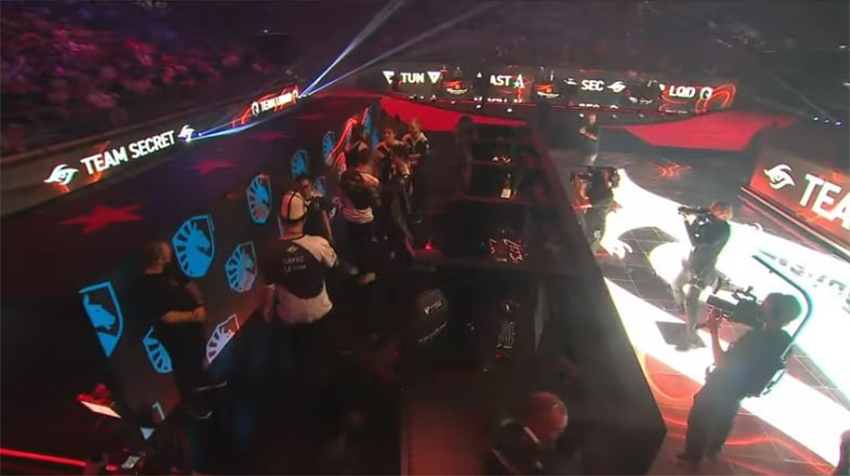 Following the setting of a trap for cheaters in Dota 2, Valve blocked 40,000 accounts. In order to catch and penalize gamers using a known exploit, the developer employed a "honeypot".
In the past few weeks, more than 40,000 Dota 2 accounts have been banned permanently after being exposed as utilizing third-party tools to cheat the game. Valve, the developer of an extremely popular multiplayer online battle arena (MOBA) video game, announced that it has just addressed a known vulnerability that allowed third-party software to scam in Dota while also setting up a honeypot bait to catch gamers who were abusing the exploit.
The Washington-based company, whose game Dota 2 provides an abundance of betting opportunities on top bookmakers for eSports, claimed that the cheating software offered its users an unfair edge by gaining access to data that the Dota client uses internally but that wasn't supposed to be accessible while playing. The developer chose to find and expel the "bad actors" from the active Dota player base after looking into how it operated.
No Pro Players Were Caught
"We released a patch as soon as we understood the method these cheats were using. This patch created a honeypot: a section of data inside the game client that would never be read during normal gameplay, but that could be read by these exploits," Valve said. This concealed piece of data had been accessed by all 40,000 of the now-banned accounts, and it Valve had "extremely high confidence that every ban was well-deserved."
Because one particular community of cheating customers is so prevalent, Valve noted that the quantity of accounts blacklisted was particularly noteworthy. The company also noted that the measures taken are simply one step in a larger effort to combat players who abuse the well-known MOBA game. Although the fight against cheaters and cheat developers frequently happens in secret, the developer wished to utilize this example to demonstrate their position: "If you're running any application that reads data from the Dota client as you're playing games, your account can be permanently banned from playing Dota."
These offenses came to light as a result of numerous complaints and thousands of reports from users over the course of the previous few months. The constant barrage of grievances and reports prompted Valve to act independently.
Luckily, no pro players have yet been banned despite claims of wrongdoing at the semi-pro level that Valve hasn't acknowledged or specifically identified. Despite the first shock caused by the ban wave news, this step might help restore the trust of devotees and players from all around the world and even prompt some of them to pick up their favorite game once again.
Valve Is One of Number of Development Companies That Are Fighting Cheats
It can be envisaged that this purging effort will prevent less desirable members of the community from misusing any criminal loopholes for at least the foreseeable future because Valve guarantees that it will proactively enforce fair play by addressing any such concerns in the future.
The gaming industry titan Valve is far from the only one battling cheats within its user base. Last week, Ubisoft said that it had created a mechanism to "mess" with cheating XIM device users by increasing latency and interfering with their aim. In a case filed earlier this week, Destiny 2 creator Bungie also triumphed, winning over $4 million when it was determined that cheat maker AimJunkies had breached the developer's copyright. Players of League of Legends and Teamfight Tactics were cautioned by Riot Games earlier this year that new cheats might emerge after the source code for both games and the traditional anti-cheating software they use was seized in a data breach.