Team Secret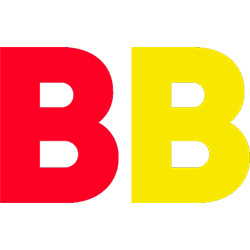 BetBoom Team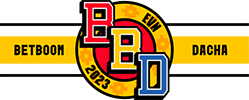 BetBoom Dacha
First match result
vs
Team Secret vs. BetBoom Team Prediction on September 10, 2023
Match info
The BetBoom Dacha Dota 2 tournament's group stage will begin at 1 p.m. local time on Sunday, September 10, in Yerevan, Armenia, using the LAN format. In the first game of Group A, Team Secret (Western Europe) and BetBoom Team (Russia) will square off.
Meeting statistics
Will Clement "Puppey" Ivanov recover against his rivals following The International 12's unsuccessful Western European qualifiers? Whatever betting app for Dota 2 you come across believes he won't... The current form of Team Secret A number of challenges were put in front of the European team, which has consistently been one of the best sides in Dota 2. They were unsuccessful in the most recent Western European International 12 qualifiers though. A poor game in the mid-lane, when Armel Paul "Armel" Tabios was unable to play his best game, significantly affected their performance. Remember that this position is frequently where Dota matches are decided. What should a team do in this circumstance? Sumail "SumaiL" Hassan, who just had a difficult and unsuccessful season with Team Aster, was lured to the mid by Team Secret in a cunning and intriguing maneuver. The Pakistani player was once regarded as one of the best performers in his position in the world, and having him on the squad can help with a variety of issues. This is especially true considering that Team Secret advanced to the final of the previous The International with Michał "Nisha" Jankowski in the mid-lane. While replacement is crucial, success isn't always ensured by it. Remco "Crystallis" Arets is the carry, and his form will be important. As a result, many people will be closely assessing the new Team Secret squad on the BetBoom Dacha Lan Stage. They'll battle not only for the right to win but also for the chance to once again rank among the top teams in the world. The current form of BetBoom Team At the BetBoom Dacha Lan Stage competition, BetBoom Team are back in the spotlight. After Riyadh Masters was over the past month, they didn't take part in any official matches, but there's no denying their players' individual talent and promise. The BetBoom Team roster is filled with outstanding players, and while the team's current form is unknown, one thing is for certain: they've properly trained for this competition. The team's objective is to go past the group stage and prevail in Group A's opening game. BetBoom Team may very well pull off a surprise at the BetBoom Dacha Lan Stage with these unique talents and secretive tactics. This element of surprise and unpredictability most likely makes the team even more dangerous for competitors. BetBoom Team's first game will therefore be a crucial turning point on their road to triumph. Head-to-head encounters Riyadh Masters 2023's group stage included the final and lone encounter between Team Secret and BetBoom Team, in which the former triumphed 2-0.
Match analytics
Team Secret vs. BetBoom Team is expected to be an exciting and intriguing contest. Even if BetBoom Team is seen as the favorite, it's important to keep in mind that Team Secret made substantial roster changes, including recruiting SumaiL to fill the position of mid-laner. The success of Team Secret may depend on this action. Players on the BetBoom Team roster who haven't taken part in competitive games in roughly a month can be a mystery for their opponents' strategies. So long as the match's overall power structure doesn't change, Team Secret have a good probability of winning at least one map. The roster and individual talents of both teams lead us to anticipate a thrilling rivalry. In this clash, the opening map will be crucial, and Team Secret have the potential to alter how Dota fans currently see their play. Our main prediction is that Team Secret will triumph on the first map; the odds are 2.90 on MELbet.
Results of the forecast

Successful forecast. Team Secret vs. BetBoom Team 1:1
Frequently Asked Questions
What are the odds of the moneyline win of Team Secret?
What are the odds of the moneyline win of BetBoom Team?