Will Saudi Pro League Endure? There Are 4 Ways That It's Currently Shaking up Football on Global Scale
Publication date: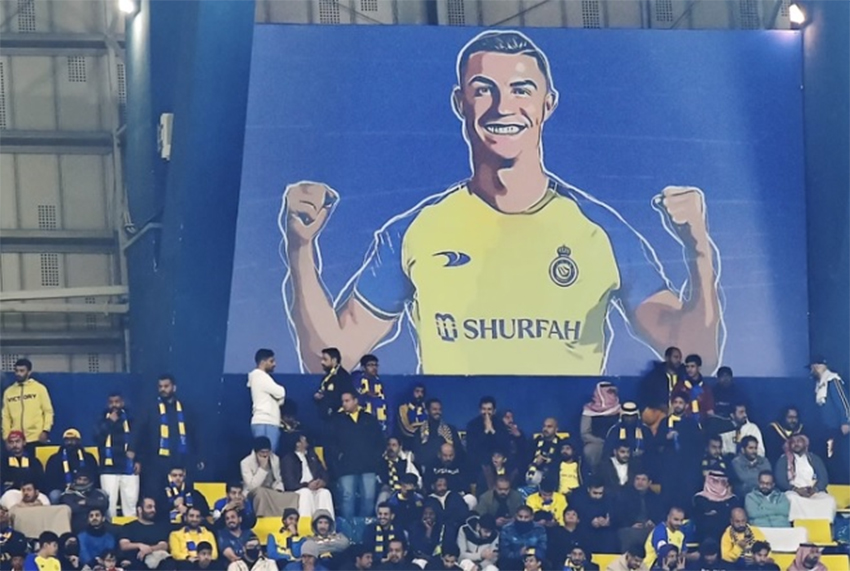 The transfer windows in the fast-paced and constantly changing world of football have been redefined by Cristiano Ronaldo's transfer to Al-Nassr in the Saudi Pro League.
Since this historic agreement was signed at the end of the previous year, Saudi Arabia has become among the most alluring locations for male players.
Will Saudi Pro League Stand Test of Time That Chinese Super League Hasn't Withstood?
Since the beginning of 2023, the Saudi Pro League has frequently been one of the topics of discussion in the football community. The Gulf country wants to invest more money in its football competition to raise its status as a travel destination and to prepare to submit a bid to host the World Cup in 2030.
In an effort to considerably raise the prestige of their local league, the Saudis have begun paying ridiculous sums of money. When they hired Ronaldo in January, the trend got underway. Since that point, they've demonstrated that they don't merely wish to turn into a retirement community for aging celebrities who have passed their prime. They have signed players like Marcelo Brozović (30), who most recently captained Inter Milan in their UEFA Champions League loss to Manchester City, Rúben Neves (26) from Wolverhampton, and Chelsea goalkeeper Édouard Mendy (31).
N'Golo Kanté, Karim Benzema, and Roberto Firmino are other league acquisitions who are past their prime but still more than capable of producing world-class performances and would've had no trouble finding offers had they decided to prolong their careers at the highest level in Europe.
Government supporters of the league, according to Saudi Arabia's detractors, are doing so to stifle information and criticism about alleged human rights breaches in the nation. Some believe that the Saudi league's present level of investment is unsustainable and that it will follow the Chinese Super League, which gained popularity in the second half of the previous decade (and welcomed stars such are Javier Mascherano, Obafemi Martins, and Alexandre Silva "Pato") before fading away.
The ongoing Saudi revolution is still very much alive and well and won't end soon. Whether the league is successful in the long run will depend on time. More likely to succeed than China is exactly Saudi Arabia. One reason is that it currently boasts a strong football squad. Although the country is still a long way from being a football powerhouse, it's an Asian giant and is capable of competing against any country in the globe; at the 2022 FIFA World Cup, its national team inflicted a shocking loss on the eventual winner Argentina in the group phase, "slaughtering" punters at the best mobile bookmakers at the time.
Even though it has had the Chinese real estate industry's significant financial support, the Chinese league followed its disintegration. The Covid-19 pandemic had a significant negative impact on the Chinese real estate market, among other things. Jiangsu FC, Chongqing, and Hebei were all Chinese Super League teams that have disbanded. Guangzhou Evergrande, who had previously been coached by people like Fabio Cannavaro, Luiz Felipe Scolari, and Marcello Lippi was demoted and now competes as Guangzhou FC in Chinese League One (second division).
The Saudi Public Investment Fund (PIF), which won't soon go bankrupt, provides funding for the Saudi top division. It will be interesting to watch if their enthusiasm for investing significant sums of money in football endures. Their league is receiving interest thanks to their current model, but not growth.
4 Ways Saudi Football Revolution Is Affecting World of Sports
Here are four instances in which the world of sports is being impacted by the current surge of superstar athletes in Saudi Arabia.
Raising Profile of Saudi Pro League
Ronaldo's exit from the English Premier League upended transfer dynamics and sent shockwaves across the football community. His action has made it possible for more well-known players to join the Saudi Arabian top division. Benzema, the Ballon d'Or winner, Kanté, Neves, Kalidou Koulibaly, Mendy, Brozović, and João Filipe "Jota" are just a few of the renowned players that have declared they'd be playing in the Kingdom. Firmino has also lately joined their ranks.
Ronaldo's transfer from Manchester United has had an effect off the field as well, as former Liverpool player Steven Gerrard has been named Al-Ettifaq's manager. If more "A-list" players sign up, Ronaldo claimed earlier this year, the Saudi Pro League might rank among the greatest in the world in five years. This forecast is progressively becoming true.
SPL Becomes Highly Attractive for Lucrative Sponsorships
Beyond football players, the Saudi Pro League has captivated numerous international sports franchises. Notably, Puma will start creating the football uniforms for Al-Hilal's men's and women's teams in the approaching 2023-2024 season.
Al-Nassr has also partnered with Nike, making an American multinational corporation for sports apparel producing their new clothing supplier and enhancing the league's influence around the world.
Increasing Attendance and Global Attention
The Saudi Pro League has seen a striking increase in viewers and interest from across the world.
According to the Saudi Press Agency, attendance has increased by around 150% just in the last year alone, demonstrating the league's rising fame and appeal to a wide audience.
Major International Football Tournaments in Kingdom
The 2023 FIFA Club World Cup, which runs from December 12 to December 22, has recently been confirmed to take place in Jeddah as the host city. In Saudi Arabia's sporting history, this historic occasion represents a key turning point.
This follows the news in February that the 2027 AFC Asian Cup will be held in Saudi Arabia.
Value of Top Transfers in SPL
The $620 billion from Saudi PIF, which supports the Saudi League, has dominated the transfer market.
We have an overview of all the signings that have already been completed as well as any upcoming changes.
Players
Karim Benzema: Real Madrid to Al Ittihad
Contract value: €400 million
Transfer fee: Free
N'Golo Kanté: Chelsea to Al Ittihad
Contract value: €344 million
Transfer fee: Free
Sergej Milinković-Savić: Lazio to Al Hilal
Contract value: €40 million per year
Transfer fee: €20 million per year
João Filipe "Jota": Celtic to Al Ittihad
Contract value: €36 million
Transfer fee: €29 million
Marcelo Brozović: Inter Milan to Al Nassr
Contract value: €25 million per year
Transfer fee: €18 million
Rúben Neves: Wolves to Al Hilal
Contract value: €18 million per year
Transfer fee: €29 million
Kalidou Koulibaly: Chelsea to Al Hilal
Contract value: €10.4 million per year
Transfer fee: €19.8 million
Édouard Mendy: Chelsea to Al Ahli
Contract value: Not disclosed
Transfer fee: €18.6 million
Roberto Firmino: Liverpool to Al Ahli
Contract value: Not disclosed
Transfer fee: Free transfer
Coaches
Steven Gerrard to Al Ettifaq
Jorge Jesus: Fenerbahçe to Al Hilal
Robbie Fowler to Al-Qadisiyah
Nuno Espírito Santo to Al Ittihad
Rumored Transfers
Jordan Henderson: Liverpool to Al-Ettifaq
Divock Origi: Milan to Al-Ettifaq
Romelu Lukaku: Chelsea to Al Hilal
Neymar Jr: PSG to Al Hilal
Bernardo Silva: Manchester City to Al Hilal
Hakim Ziyech: Chelsea to Al Nasser
Wilfried Zaha: Crystal Palace to Al Nassr
Saúl Ñíguez: Atlético Madrid to Al Nassr
Players Who Have Turned Down Saudi Arabia's Pro League
Lionel Messi: PSG to Al Hilal
Luka Modrić: Real Madrid to Al Hilal
Pedro Santos: Flamengo to Al Hilal
Jamie Vardy: Leicester City to Al Khaleej
Son Heung-Min: Tottenham to Al Ittihad
Managers Who Have Turned Down Saudi Arabia's Pro League
José Mourinho: Roma to Al Ahli