Rising Cycling Sensation Passes Away at Age 17 After Being Struck by Car While Practicing
Publication date: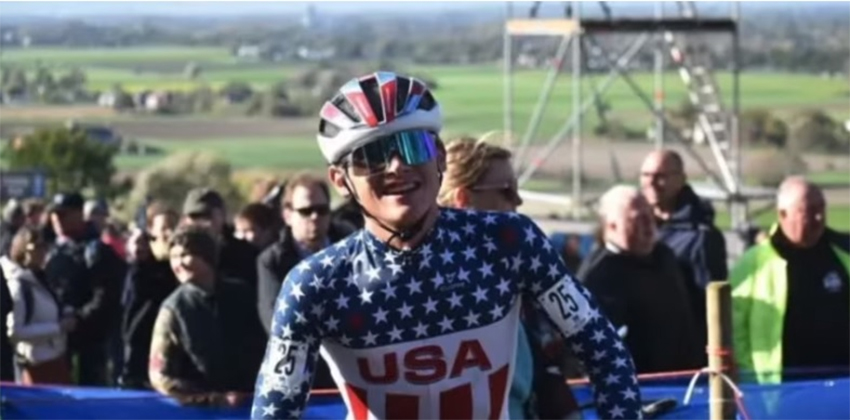 Magnus White, a 17-year-old American cyclist, lost his life after being hit by a car while out for a training cycle close to his Boulder, Colorado, home, according to a statement from USA Cycling (the governing body of cycling in the US). He was supposed to take part in the next UCI Junior Men's Mountain Bike Cross-Country World Championships, which would take place on August 10 in Glasgow, Scotland, and at which this youngster would be among the favorites at the best mobile bookmakers to win the event.
A 23-year-old Colorado woman in a Toyota Matrix went into the shoulder from the right lane and struck White from behind as he was riding south on Colorado State Highway 119. Colorado Highway Patrol reported that White was wearing a helmet at the time. The Toyota apparently continued to travel off the right side of the road and down an embankment until being stopped by a fence as a result of the accident, throwing White off the bike, according to the report. At the hospital, White passed away. According to reports, the driver was unharmed. Authorities don't suspect that drugs, alcohol, or speeding were factors in the collision, which is currently under investigation.
An Online Campaign Established to Help the Cyclist's Family
White had been competing at the national level since he was ten years old and had won numerous awards. In 2021, he took home the Junior 17-18 Cyclocross title, and he later raced for the USA Cycling National Team during the European Cyclocross season. He was chosen to compete for the United States once more at the February 2023 Cyclocross World Championships in the Netherlands.
White had recently discovered mountain biking, and he planned to spend the entire summer pursuing it. Eero, Magnus' brother, and Jill and Michael, his parents, were left mourning following Magnus' death.
A GoFundMe account was established in remembrance of a gifted US junior cyclist. It has quickly surpassed $110,000 as the 17-year-old from Boulder, Colorado is remembered by friends, cyclists, and those who were shocked by his untimely demise. With the consent of the White family, the mother of one of Magnus' teammates set up the online campaign in question. People have already made more than 1,100 donations, remembering White and sending heartfelt condolence words.