Sports Betting vs. Casino Gambling: Which Factors Bring Them Closer and Which Separate Them?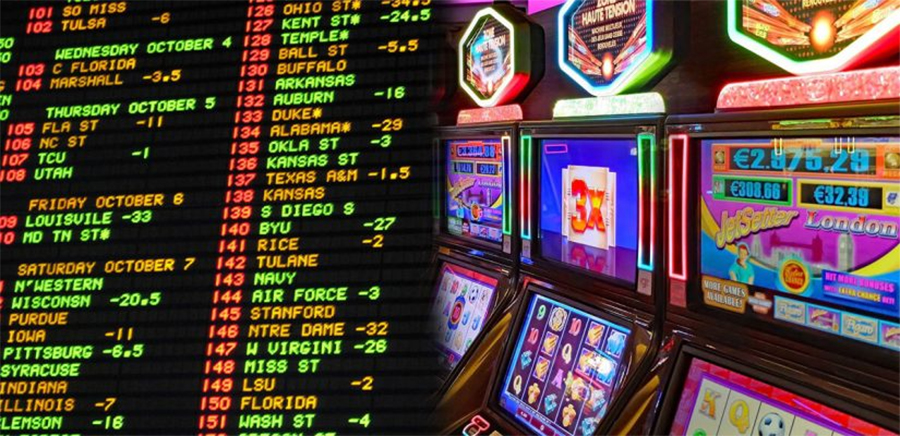 Since the beginning of civilization, people have been involved in gambling. It has certain uses for many societal groups, but its main appeal is to experience the pleasures it brings (while having the potential to earn extra money). Gambling certainly doesn't seem to be fading away anytime soon. This doesn't preclude, however, that it has evolved over time.
Online casinos are one of the most recent types of gaming. This constitutes one of the most well-liked forms of gambling in existence today, along with sports betting. In fact, many people who are unfamiliar with them will merely group them together within one general heading. Even if there are some fascinating similarities between them, you must also be aware of some significant distinctions.
Continue reading to learn about the parallels and discrepancies between sports betting and playing at online casinos.
Similar Characteristics
The importance of having a strong plan and a functional bankroll is the most crucial thing to keep in mind when engaging in either of these gambling activities. The bankroll is still the most crucial component of any gambling endeavor.
Set aside a set sum of money and adhere to it for betting purposes! Set a percentage "zone" of the starting amount of funds that you won't gamble outside of or inside of. If you don't, it might be quite costly for you, whether you're wagering on sports or engaging in a game at an online casino.
Yes, there's a significant element of chance in gambling, but there are plenty of strategies that can increase your chances of winning or prevent you from losing the money you weren't intending to lose. Having a successful money management plan is a requirement for responsible gambling and a smart method to prevent negative impacts on the gambler, whether they are from an online casino or sports betting.
The dominance of digital platforms in the sports betting industry is another similarity.
Online sportsbooks provide advantages including security and dependability for players, reduced travel expenses, and a profusion of unique advantages designed for novices (such as sign-up bonuses and cost-free tournament entry).
Distinctions
Since the results of games at online casinos are entirely arbitrary, all bettors may see what their chances of winning are. The likelihood of victory can be precisely determined. Sports betting, contrary to popular belief, is a lot trickier.
Some punters on sports rely more on gut feeling. Others use research and their extensive understanding of the games they are betting on to determine their odds. It can be extremely important to consider specific team and player data when calculating your chances. In any case, this frequently results in sports betting being a more formal activity than taking part in a game at an online casino.
This becomes even more obvious when we realize that while you can often place sports bets only during certain hours, casino games can be played whenever you want. Online casino games provide a constant opportunity for amusement and financial gain. The odds of succeeding in casino games remain the same as the game goes on, but the chances of winning when betting on a sporting event change during the course of the game dependent upon what happens at the time.
The basic differences between sports bettors and online casino result in different betting mindsets. An important aspect of sports betting is loyalty to particular teams and players. Sports betting is an extremely emotionally charged activity due to prejudices towards specific players and club allegiances. Additionally, this one has the potential to be incredibly distressing due to its severe unreliability, just like all topics pertaining to the hearth.
On the other hand, the chances of winning at an online casino are measurable and persistently consistent. On the court, the slot machine hasn't ever had a bad day. This indicates that playing at an online casino is possible to be completely enjoyable and stress-free as long as you respect your budget and betting strategy and don't think about too many different things at once.
Who's Sports Betting Intended For?
Fans of sports betting hardly ever register for sites and apps that offer casino games. They sign up for online sports betting platforms because they give them the betting possibilities they want. This is the same if we speak about physical venues – betting shops and casino halls. You have more control when you wager on sports than you do when you play casino games. The reasoning underpinning this is that while casino players are looking for lucrative games, sports bettors have research to rely on. In this sense, despite the fact that both casino and sports betting applications have big payouts, they can never be the same.
Even if your sports betting research could come up short, you usually hit the mark because it tells you which team to favor. Casinos, on the other hand, are unaffected by your preliminary investigation. In casinos, what you win or lose depends on whether luck is on your behalf or against you.
Who's Casino Gambling Intended For?
Casino games, which are to attract an estimated revenue of $9.04 billion in the year 2023 and a projected market volume of $14.19 billion by 2027, are for bettors who prefer gambling in its most basic form. When playing for the gain in casinos, players frequently oscillate between their betting tactics and the house edge. We need to acknowledge the fact that casino games are enjoyable and that when gamers visit online casinos, they primarily wish to let off steam.
Casino gaming enthusiasts will tell you that casino apps keep the game interesting and provide significantly more bonus incentives than sportsbooks. Even if they want to place sports wagers, it's one of the primary explanations for why players prefer to begin with casino games.
Which of the Two—Casinos or Sportsbooks—Should You Play?
Big winnings are possible at both casinos and sportsbook websites. It all boils down to personal preference. Engaging in casino games you're unfamiliar with simply results in the loss of your hard-earned money. For sportsbooks, the same holds true. We advise players to stay with what they are familiar with. You may use a little bankroll to experiment with either one or the other. What you shouldn't do is spend a lot of money on a part of the gambling platform of a brick-and-mortar venue that you're unfamiliar with.
Casinos are designed for individuals that enjoy playing slots, at tables, and in the traditional casino setting. But sportsbooks are perfect for gamblers who are passionate about their chosen sport. Until you have sufficient funds to attempt anything new, cling to what you're familiar with. In an unforeseen turn of events, players at casinos start to enjoy betting on sports, and sports fans start to become fixated on the slots after the first spin of the reels.
Conclusion
Both sports betting and online casinos have advantages and disadvantages. You should unquestionably select one of them in accordance with your personal tastes. Online casinos are an excellent choice for you if you are a recreational bettor searching for an entertaining method to kill time. Casinos frequently greet new players with fantastic bonuses (like free spins). You can bet utilizing actual cash or, at certain casinos on the internet, using virtual currency, depending on how you're feeling, and completely eliminate tension.
It's a lot of fun to play games at online casinos, and there's a chance you may win a lot of money. But before you sign up, be sure to read the terms and conditions of the online casinos.
Have a wonderful time placing wagers of whatever kind!