Betting Tips and Sports Betting: Is This a Scam?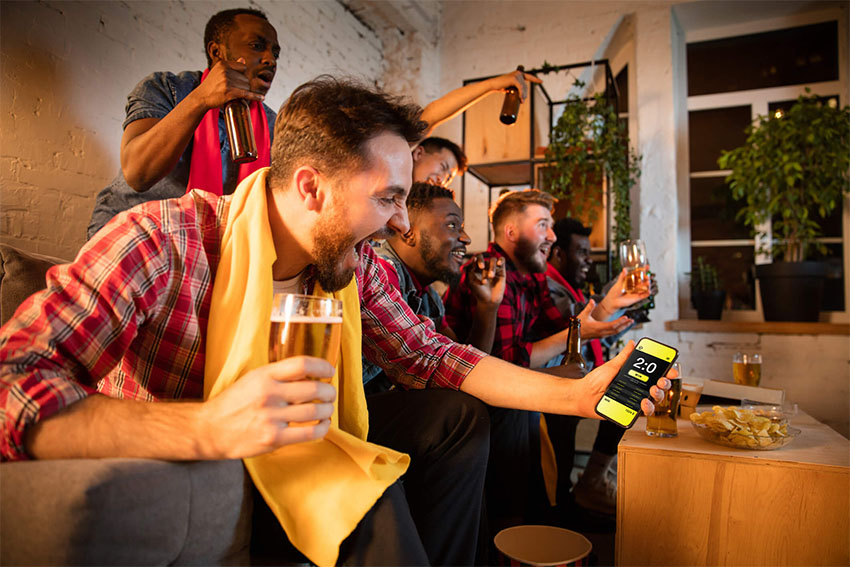 You've probably heard of the term "betting tip" often. It's fascinating that the very term "tip" is one of the most searched terms on search engines across the globe, and that it refers to sports betting. What exactly is a betting tip? How is this term most often misused? Are the betting tips a reality or a scam? Who are the sellers of these tips and why do individuals charge a subscription or a fee for their betting "knowledge"?
They can generally be divided into two groups:
● Sites of informative and free-of-charge character – in the form of a betting site, forum, or blog in which the blogger (or forum users) post free tips, analysis, information, and predictions from various sports.
● Sites that demand money from you – sites (blogs, forums) that ask you for a certain amount of money (subscription) for their services (giving tips, insider information, etc.) in various ways.
Unfortunately, this second group is often more numerous and more easily accessible to an average Internet user. It's so likely that you'll randomly come across a blogger or site that asks you for a certain amount of money (one time or in the form of a monthly subscription) for their predictions and tips (with which you're almost always "guaranteed" to earn quickly, easily, and a lot). But, that it's not so great, easy, and fast, we'll try to show you in the rest of the text which we wrote using various sources on the Internet, but we also partly used personal impressions we gained on the topic of tips on the Internet (with special reference to the betting-blogging scene).
Betting Tips: Definition, Whether They Exist or Not, and to What Extent They Are Available
The betting tip should indicate a sporting event in which the outcome or the exact result is known with 100% certainty even before the start of the match in question.
Do rigged (fixed) matches exist? Yes. Lately, we have witnessed various scandals, even in the biggest European leagues (we mean soccer), related to the purchase and sale of matches between the biggest European clubs. The appearance of rigged or fixed matches is, as a rule, perhaps more frequent in lower and less popular leagues, i.e. in leagues of underdeveloped countries, primarily due to less control by the competent authorities.
Matches between friendly clubs, clubs from neighboring and friendly locations, club branches, and the like are often rigged. It pretty much happens that matches aren't fixed just for someone's profit, but something else is in question (the so-called' 3 for 3 points favors', fights for survival, etc.). But, don't forget that if you assume this information or know it, it's very likely that the bookmakers themselves know it before you and will protect their businesses with the information they have to get. So, we advise you to receive all the info with caution.
To what extent is the tip available to the average bettor? To a small extent or not at all when it comes to the genuine tip. The reason for that is that the real information about possible fixed matches won't be available to everyone in the general public, and so probably won't be to you either. Anyone who participates in the eventual match-fixing activity will NEVER share such information with a wider circle of people, much less likely to post it on a blog and the like.
Matches, if they are rigged, are so for different interests (mostly financial) and a very small and limited number of people. The goal of that group is to earn as much money as possible in a particular match by keeping that information secret. As such, it will be very difficult to get to you, an ordinary bettor, through a forum and blog at a price of 10 or several hundred euros. That's funny and naive.
Decline of Odds and Blocked Matches as a Result of the Tip
The terms "blocked matches" and "decline of odds" are often associated with the term tip. The first two terms shouldn't be confused with the term tip because their causes are of a completely different nature.
● A blocked match at bookmakers is a pair to which the bookmaker no longer allows payments for a particular type of market in relation to the match in question or the match as a whole.
● Decline in odds – this means that the bookmaker usually lowers the initially offered odds as the start of the match approaches. The reason for the decline in the value of an odd in most cases is the large payments at world bookmakers on the pair in question. Therefore, the bookmaker lowers the odds on a particular type of game that's favored by player payments.
A big misconception that occurs with a large number of bettors is that a decline in the odds and a blocked match in some bookmakers are automatically associated with a tip. There are too many factors to list now that could lead to the blocking of an individual pair or the decline of an odd. Certainly, useful information about the absences of some players of a specific team and the like can be positively related to the decrease/decline of an odd for a certain pair and the probability that it will be predicted well. However, such information should certainly not be identified with the term tip.
Can You Make Money With Tips and Subscriptions Offered Online?
Before reading the text further, keep the following in mind:
● Why would the person in question who allegedly offers information about the tip need a one-time financial compensation from you if they can earn quick and easy on it as they claim?
● Why would a person who offers a monthly subscription with whom you'll surely earn every month (that's what they claim) need your money at all?
The reason for all these is simple – questionable profitability, i.e. non-existent profitability on tips and subscriptions that are offered en masse to users and visitors of the same sites. Simply put yourself in the role of someone who really has the information about, say, the rigged double chance in a soccer match that's often offered on blogs with odds of 30.00 and more. So think hypothetically, would you have such an irresistible desire to share that information you know is 100% reliable with hundreds of other people? A reasonable answer would probably be no. Only you would use this information to gain a large profit or, perhaps, share it with a very limited circle of trusted people, and certainly wouldn't present it publicly on forums and blogs for a few tens or hundreds of euros.
Why Are There So Many Tip Sellers Offering Subscriptions?
"A fool never learns. A smart man learns from his mistakes. A wise man learns from the mistakes of others", claims an old saying. We felt that this was adequately related to the title above for several reasons. The obvious conclusion that emerges is that supply is related to demand. As long as there are sheep, there will be shearing is the logic that most tip sellers and manipulators follow.
The sad truth is that a human is very pliable for easy and fast earnings. In the end, it turns out that quick and easy earnings are only possible for the owners of the respective blogs and sites that offer the "relevant" tips because you, as the buyer of their tips, are the person who pays them the installment for their cars, the rent for their apartments, their monthly bills, and the like.
Obviously, this prevalence of manipulative activity is proportional to the demand that prevails in many parts of the world for easy and fast earnings, especially in sports betting and games of chance. Many of the sites in question that offer such tips don't exist as a hobby, but for the profit of the tipsters in question. As a rule, quick and easy earnings are only guaranteed exclusively to people who offer you tips that even they don't play in 90% of cases.
A simple and easy calculation – as long as there are people who fall for the purchase of tips at prices of 10, 50, 100, or more euros in the hope that it will bring them wealth and solve all their financial and life problems there will be a handful of blogs with bombastic headlines "sure tips" and similar that will skillfully use the gullibility of visitors who are hoping for quick and easy money.
Ways in Which Sellers Send Tips and Subscriptions to Customers
In this regard, there's a very wide range of current offers, and the most common are:
SMS Services
The most common and simplest form in which you can pay something to the tipster is SMS service. The tipster usually puts a tip on its SMS service every day or several times a month. You send a message to a certain number and you receive an alleged tip via SMS, which is rarely less than 100% sure, as the seller of the tip himself claims.
You can often see this version of tips on many blogs at different SMS prices, which usually range from 0.5 euros per SMS to several euros per SMS. And, of course, by following their SMS service, with a tip that's 100-1,000% secure, you can earn and get rich! Yeah, right… But as funny as it may be, this is still the most painless option for your wallet, at least when it comes to paying for tips.
Email Services and Social Media Pages
They often still exist. On many blogs, you can see screenshots of alleged emails sent to "satisfied" users who managed to amass a lot of money on their subscriptions. When contacted by email, tip sellers usually ask you to pay a certain amount to a private bank account, PostNet, or via Western Union. Such accounts are difficult to trace, and the police are almost uninterested in them. However, a certain group also offers tips that you can pay only when you win, i.e. when a tip they claim is 100% secure is a winner.
Here, you will surely ask yourself, how is it possible that you will be deceived and taken money again on this seemingly honest proposal? Very simple, according to the formula "30-10-3": tipster needs exactly 30 people who'll show any interest in his site/page. Then, as only 3 final outcomes are possible in soccer, it's clear that 10 will hit the tip that was given to them and they become potential victims. In the end, the 3 victims who remained are in euphoria, thinking that they have found a golden hen that will soon bring them the much-desired big money and they can't wait to get a call from a guy who tipped them twice in a row and helped them win completely free. The tipster, of course, appears, and he again sends the same game to all 3, only this time with slightly bigger odds and with different possible outcomes. Now, of course, there's a chance that everyone will lose a bet, but it doesn't matter anymore as tipsters have already managed to extract money from their victims.
Other Ways
There are different ways in which tipsters and people who offer monthly subscriptions ask you for money for their services and information. These can be Western Union payments, and apart from the name and last name of the person you're paying to, and maybe the address, you have almost no information about the person in question. So there's no evidence of a bank transaction and the like. Payments can also be claimed through Skrill, PayPal, and other online payment methods. Of course, most of them ask for money in advance for their information.
After that, two options are possible: the first is to lose every trace of them and you don't get anything after the amount paid (which may be a better option from the financial aspect of your wallet). The second option is to get, depending on the agreement with the person selling tips, a series of tips that will most likely drain your betting fund very quickly.
Profile of a Tip Seller
Tip sellers are usually younger males, often minors. For such people, even that 1 euro you pay them with the SMS service is enough, and in that way, you finance their mobile phone bill.
Or, if more 'expensive' tips are in question, you finance part of their monthly obligations, part of the installment for the car, monthly rent, and who knows what, with their payments to their account. Or you just send them money so they can have it to bet…
Conclusion
Before you come across the following site with offers such as "All who are interested in the pairs I offer, please contact…", "I'm the only one with the right tips", "100% certain tip", "Favorable monthly subscription", etc. just remember:
⮚ They need you and your money. If they themselves earn so much on the tips they offer, why would they need your 1, 5, 10, or 50 euros per month or per match?
⮚ It's always up to you to trust us and a few people who know it's true or simply give them money for a tip or subscription and see for yourself.
What's it going to be?