Where Is Sports Betting Completely Legal, and Which Countries the Betting Licenses Come From?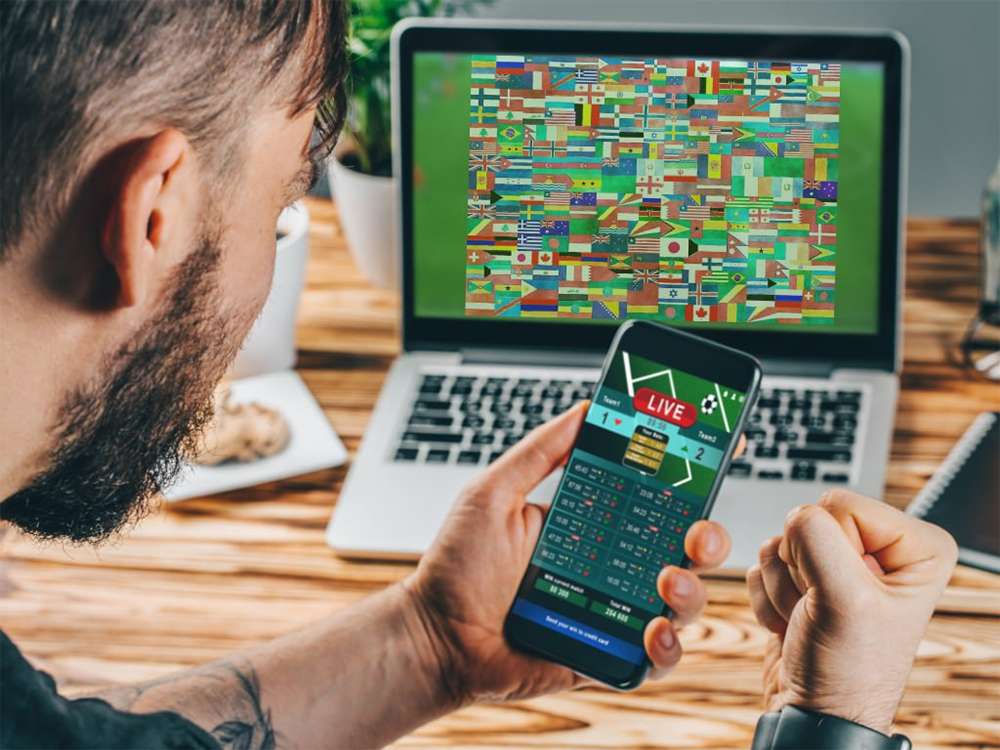 There has long been a connection between sports and betting. However, the relationship between the two had already eroded in various nations in current times. Why is it, you might be wondering? Well, several countries around the world have determined that banning sports betting is a good idea. And they utterly disregard the fact that the economy could benefit much from the increased tax value if the rules permitted the development of the top betting sites. These nations explain their restrictions with religious reasons (Muslim nations mostly) and/or the danger of addiction.
In many nations, it is legal, and in others, it is only permitted in designated areas. Although some countries have legal betting shops, their laws primarily attempt to impose stricter regulations on the Internet gaming sector. The act of wagering online is prohibited in a number of nations. Betting establishments there must abide by this rule without exception. On the other side, the sector not only helps to restock the state's coffers but also generates substantial profits for its owners.
Online-oriented punters have access to some fantastic betting sites. But, many of them are uncertain about the legality of betting on various sports. Depending on the nation, different laws govern the sports betting business. This article will provide you with all the information you need if you are still perplexed about where you cannot bet on, say, your favorite football team.
We briefly answered the question of why is it against the law to bet on sports. Now, we are concentrating on various countries around the world, and it is crucial to remember that the laws might vary, which means that the justification for enforcing the prohibition on gambling can also change. Future sports betting legislation may see some states authorize it while others tighten restrictions. Prior to engaging in sports betting, it is usually a good idea to research local rules and ordinances.
So, learn where sports betting is permitted…
Three Categories of Countries Where Sports Betting Is Legal
The following three groups of nations can be distinguished by the legalization of sports betting:
1. Countries where sports betting is completely prohibited. It implies that there are not any sports that people can bet on.
2. Nations where gambling on sports is only partially prohibited. Only a select few sports are open to betting.
3. Countries where betting including all sports is permitted.
Nations like these are included in the first category:
• Brazil. Since 1946, sports betting has indeed been prohibited throughout the nation.
• Qatar. When it relates to all aspects of gambling, it ranks among the strictest nations. There, wagering on any kind of sport is forbidden. Additionally, locals are not permitted to participate in casino games.
The second group consists of:
• Argentina. Only horse racing wagering on tracks is permitted. Gambling online is not allowed.
• India. In some Indian states, like Sikkim and Goa, sports betting is legal. Lotteries, horse racing, and casinos are a few examples of the sorts of gambling that are permitted.
• Philippines. In this country, wagering on horse racing, lotteries, and sweepstakes is acceptable.
This is the third category:
• United Stets. In some (not all) states within the USA, it is legal to wager on sports. Those that have not yet permitted it are in the process of drafting the necessary legislation.
• Australia. It first allowed horse racing at racetracks in 1810, and then it did so for all sports betting in 1980. Advertising for the online betting sector is subject to some limitations during specific hours on TV and radio.
• Ghana. Since 1960, it has been permissible to wager on all sports in this nation.
• Mexico. Since 2004, betting on all kinds of sports is permitted.
• Nigeria. Since 2005, sports betting has been permitted in this nation.
• South Africa. In this nation, sports betting was legalized in 1994.
• United Kingdom. Since 1961, gamblers are permitted to wager on all sports in the UK.
We suggest reading the list of standout nations in terms of providing licenses for sports betting and gambling, in general, which is organized by region.
North America
The urge for sports betting (well, gambling of any kind) exists with almost everyone in the world. They have consistently been a significant source of revenue for the owners as well as the state via duties, licensing, and taxes. However, not every state has a gambling license.
USA
The world's gambling capital is located in the United States, in Las Vegas, Nevada, which was the first US state that had gambling legalized. Numerous licensed Internet casinos and sports betting operators can be found there, creating a year-round environment of excitement. Nightclubs, Internet casinos, and similar establishments make up the majority of the city's social life.
There are online casino games for every preference, including poker, slots, and roulette. Also, there are sports markets for every preference as well: NBA, NFL, boxing, MMA, golf… Additionally, there are designated halls with sweepstakes equipment where you can wager. The local government is eager to assist the growth of this industry, both locally and online, as they bring in a lot of money for the area.
The American Gaming Association (AGA) reports that 30 states and the District of Columbia presently have sports betting laws that are termed "live, legal", which means that consumers may be given single-game sports betting through legal retail, internet, and/or mobile sportsbooks.
The three "legal—not yet operational" states are Florida, Nebraska, and Ohio because they have all legalized sports betting but the market has not yet opened.
In order to legalize single-game sports betting, Alaska, Georgia, Kansas, Massachusetts, Missouri, and Oklahoma have either pre-filed or presented measures in their state legislatures, or have scheduled public referendums on the issue.
Canada
• Kahnawake
Canada's Kahnawake Indian Reservation is in question here. It serves as a foundation for getting a license online. Those who obtain a permit must establish their sites within the province. The client's identification and his business come first. All managers, holders of over 10% of the stock, and key personnel are given data.
• Curaçao
The "Main License" and the "Sub License" are Curaçao's two different license types for online gaming. The business that will oversee Internet wagering is given the fundamental license directly. It also permits the granting of sublicenses to a third party.
Europe
When we examine the online gaming market from the perspective of an entrepreneur, we realize that there will not be enough money available to start a business alone. Due to the fact that the majority of the gambling markets in which we are interested require licenses, obtaining one is vital for it to fulfill its purpose.
Additionally, a gambling license frequently includes a number of benefits, such as tax advantages, lax control, or the opposite. Depending on the countries' legal systems, it necessitates unique reporting. Although one might have a genuine casino experience when playing in Europe.
United Kingdom
Gambling regulation has been a long-standing tradition in the UK. Horse racing and other sports betting were particularly common at the time. However, when it comes to offline locations, several gaming nations lag behind the UK.
There are many licenses available in the UK, including those for both online and offline gaming. Additionally, there are different permissions for lotteries, slot machines, and online gambling software. Today, you can submit an online licensing application to the gambling commission of an online gambling business. If you submit a comprehensive application, the review will take 16 weeks.
Ireland
Ireland follows England in continuing to reform the online gaming sector. This nation's laws have undergone countless changes. Nearly a decade years ago, they were still very constrained. However, it is clear that gambling skills have evolved in our nation, and there are many opportunities to take part in a game of chance. There are several particular regulations that apply to land-based gambling.
Try out some online sports gambling in Ireland, such as one from the list at bookmaker-expert.com/country/ireland/, and may you be blessed with Irish luck!
Monaco
Casinos are a popular tourist attraction in Monaco, another paradise. In this region, gambling is one of the key economic sectors and is governed by local laws. The 120-year-old, highly regarded Monte Carlo club building is one of the most illustrious in the entire globe.
This status is a result of wealthy clients as well as first-rate service and a wide range of entertainment options. Visitors must follow a rigorous dress code to enter this club: men must wear a formal suit, and women must wear evening dresses.
Belgium
This is an illustration of how challenging it is to get a license. In Belgium, new online gambling legislation has been in effect from 2009 until 2011. There are limitations for players as well as stricter standards for online gaming organizations. The use of blacklisted websites by Belgian actors is prohibited and can result in fines of up to 25,000 euros. Belgians cannot use the services provided by foreign portals.
You need to build a physical arcade in addition to obtaining a local license for an online arcade in order to gain access to the online gaming market. Or join forces with someone who runs a business there. A guarantee fee of €250,000 is charged annually.
Asia-Pacific
You must be a registered business and adhere to the laws of a minimum of one jurisdiction if you offer any type of online gambling. You must obtain an online gambling permit in Asian nations primarily for this reason.
Australia
New "gambler cards" have been suggested for use by regulators in the Australian state of New South Wales to assist fight organized crime and money laundering. All gamblers ought to have access to such cards. Monitoring consumers and gambling operators are necessary to have a lawful gambling sector, and any attempts to avoid using legal avenues to enter casinos or slot machine parlors must be vigorously resisted. The new method will get rid of unreported financial flows so that you can act and manage gamblers' spending.
Therefore, you should pick a deposit bonus sportsbook in Australia if you wish to gamble at a licensed casino. With numerous intriguing bonus promotions, online casino games, and more, they are highly sought for.
Malta
The gambling market in Malta is thriving. The state is currently in high demand from companies looking to launch their online casinos. This is because the legal online gambling industry's regulations are always being improved, and local governments want to draw more investors to the online gambling market.
Notably, Malta is the only nation in the world where all forms of gambling are permitted (bookmakers, sports betting, etc.).
Bottom Line
A variety of hazards, including addiction and irresponsible spending, are connected to gambling. Because of this, this sector of the economy needs to be regulated by the government. However, because of the proliferation of numerous offshore bookmakers, even gamblers from nations where sports betting is prohibited can engage in a variety of betting activities. As a result, they spend their money independently of the public purse. As a result, the appropriate changes should be made to achieve balance.
There are many perspectives from which legal gambling might be seen. From the perspective of online casino operators, it is a responsible form of gaming, which mainly entails communication between operators and regulatory bodies. However, it is a deliberate and responsible action on the part of casino patrons. It is one of the industries with the quickest growth rates, according to the most recent data from the European Gambling and Betting Association (EGBA). That is why legalizing sports betting and casinos is crucial and a top priority.