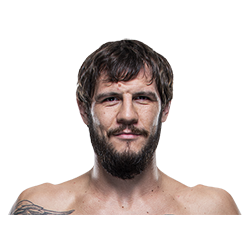 Krylov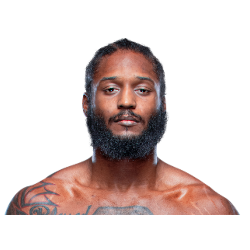 Spann

UFC Fight Night 220
First match result
vs
Krylov vs. Spann Prediction on March 11, 2023
Match info
On Saturday, March 11, the very next men's UFC tournament will take place in Las Vegas, Nevada, USA. In the main bout of the UFC Fight Night 200, starting at 8:05 PM local time, the Ukrainian fighter Nikita Krylov will enter the cage along with American Ryan Spann. The fight will be held in the light heavyweight division. In the official ranking of candidates for this category, Krylov is rated sixth and Spann is ranked eighth. The Ukrainian is considered to be the favorite according to bookmakers with betting bonuses odds.
Meeting statistics
Krylov can be comparable in size to Batman if Spann is referred to as "Superman" because of his tattoo in the form of a comic book character's emblem. If Batman and Superman would've faced up, only based on his intelligence, innovations, and other traits would a former have a chance to prevail. Fighting Supermen requires an extensive strategy. The current form of Spann How large men like Spann fit within the light heavyweight limitation has long been a mystery to us. Height and arm span are key advantages for Spann. For a light heavyweight, he's enormous. The second point: because of his stature, he seems to have a knockout-razor punch. The American is capable of keeping his head up all the time during his fights. Yet, there are subtleties with regard to his functionality. Spann wastes a lot of fuel on each and every swing as well as every hit. When facing such a foe, the first two rounds are particularly risky. Spann is pretty explosive for his size, though. The latest results of Spann: • Victory over D. Reyes with a KO in Round 1. • Victory over I. Cuțelaba with a submission in Round 1. • Lost to A. Smith by a submission in Round 1. • Victory over M. Cirkunov with a TKO in Round 1. • Lost to J. Walker by a KO in Round 1. The current form of Krylov Krylov needs to keep fighting and not allow himself to be surprised in the early rounds. He has to move quickly and avoid working in a collision path at all costs if he wants to succeed. He ought to be striking from a distance while working quickly and technically. Since the Ukrainian fighter's staff appears to be more knowledgeable and experienced than Spann's, they are likely to be able to recognize his protégé's IQ advantage. The latest results of Krylov: • Victory over V. Oezdemir by points after 3 rounds. • Victory over A. Gustafsson with a KO in Round 1. • Lost to P. Craig by a submission in Round 1. • Lost to M. Ankalaev by points after 3 rounds. • Victory over J. Walker by points after 3 rounds. Head-to-head encounters The two fighters have never met before.
Match analytics
If Krylov is your pick to win, count on the fact that he'll aim to go the entire distance and fight in all five rounds. The Ukrainian fighter will accept the circumstances to the fullest as he relies on his endurance. On the other hand, Spann won't likely alter his strategy and will put out his best effort, which means that he'll endure at such a pace for four rounds at the most. If you ask us, the winner will be Krylov, but go for the betting line Will the fight go to distance – Yes if you're up to trying your luck on the bout, for which FanDuel set odds of 4.90.
Results of the forecast

Successful forecast. Victory Krylov
Frequently Asked Questions
What are the odds of the moneyline win of Krylov?
What are the odds of the moneyline win of Spann?