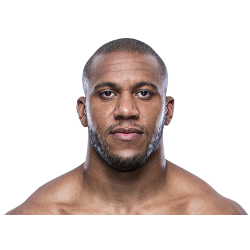 Gane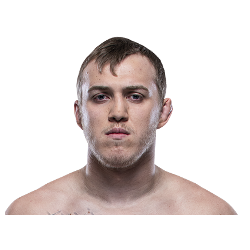 Spivak

UFC Fight Night 226
First match result
vs
Gane vs. Spivak Prediction on September 2, 2023
Match info
This weekend, the UFC makes its second trip to the French city of Paris for a Fight Night event, and predictably, the schedule has a somewhat European vibe. On paper, UFC Fight Night 226: Ciryl Gane vs. Sergey Spivak might not be as fantastic as the Paris event from the previous year, but it should still be a lot of fun for men's MMA fans. Here's the expected outcome for the heavyweight bout between Gane and Spivak, which will take place at Accor Arena on Saturday, September 2, at 11:30 p.m. local time.
Meeting statistics
In general, the UFC steers clear of pitting winners against losers, but they've done so in this instance. It makes sense even if this is something of an oddity. Bookmakers with Android apps made a clear distinction between Gane and Spivak when setting their odds. When we last saw Ciryl Gane competing, he was battling Jon Jones for the undisputed heavyweight championship left vacant by Francis Ngannou. In spite of having great expectations for a remarkable victory, "Bon Gamin" appeared overpowered, was pulled down, and was eventually choked out after just two minutes. It was a humiliating defeat for the Frenchman, who hasn't since competed, despite Jones' position as an all-time great. Nobody really knows if he'll be able to move on from that, but the promotion hasn't exactly dealt him an easy one. In his octagon debut, Sergey Spivak practically resembled a tomato can. Since then, he has transformed into one of the roster's most dangerous heavyweights. "The Polar Bear" has racked up eight victories with just two losses since falling to Walt Harris in his debut. Spivak, who has defeated Derrick Lewis, Tai Tuivasa, and Greg Hardy, is now ranked seventh in his category. The Moldovan might enter championship contention if he succeeds here. This bout should essentially come down to one basic question: Can Gane maintain his standing position, or did Jones reveal a serious weakness in his takedown defense? It's a good issue to pose because Gane had previously generally defeated opponents who relied on hitting, like Lewis and Jairzinho Rozenstruik, but Ngannou also outworked the Frenchman on the ground. Jones is undoubtedly a better wrestler than Spivak, but do his takedowns compare to Ngannou's? Most likely, especially if he has "Bon Gamin" written on his back, the mob could be soon quieted. The Moldovan native is unsurmountable in top position and, should he ascend to such posture, can easily finish his opponents from the mount or the back mount. He's considerably smaller than Gane, therefore this battle is over on the feet. Spivak's sluggishness makes it impossible for him to defend against Gane's combo strikes, and his weak chin is evident from his KO defeats to Harris and Tom Aspinall.
Match analytics
Therefore, it's difficult to predict who will win, although Gane will have the benefit of playing on his own ground and is the naturally bigger guy with a three-inch reach advantage over "The Polar Bear". If Spivak manages to score an early takedown, things might spiral out of control quickly, but the wiser wager appears to be on Gane establishing his range and abusing the Moldovan on the way to a knockout. The prediction: Gane to win by KO, TKO, or DQ at odds of 2.23 on BetRivers.
Results of the forecast

Successful forecast. Victory Gane
Frequently Asked Questions
What are the odds of the (moneyline) win of Gane?
What are the odds of the (moneyline) win of Spivak?