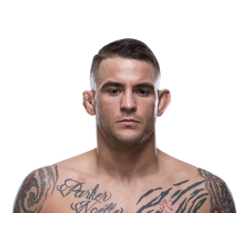 Poirier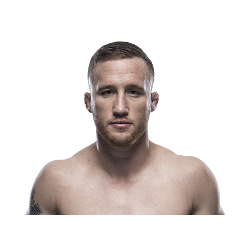 Gaethje

UFC 291
First match result
vs
Poirier vs. Gaethje Prediction on July 29, 2023
Match info
The UFC 291 men's MMA competition will take place in Salt Lake City, Utah, USA, on the evening of Saturday, July 29. The highly anticipated rematch between Dustin Poirier and Justin Gaethje, two of the best American strikers, will be the main event. At the Delta Center, the lightweight division fight will begin at 8 p.m. local time.
Meeting statistics
In this division's ratings, Poirier comes in second and Gaethje comes in third. Poirier is the slight favorite in the odds that the bookmakers provide their customers with deposit bonuses. The BMF belt (short for "baddest motherf***er belt"), which Jorge Masvidal gave away, will be at stake. In their first encounter in 2018, Poirier prevailed through technical knockout in the fourth round. The current form of Poirier Dustin Poirier has long had the title of "temporary" (Interim) champion in the lightweight division and even possessed it after winning it in 2019. You should be aware that Poirier gave Khabib Nurmagomedov the most challenging battle possible and came very close to winning the genuine title fight the same year (the outcome is well-known). After that historic encounter, the Louisiana-born guy's every fight became a major event. He handled Dan Hooker without any issues (the New Zealander wasn't yet a revelation), defeated Conor McGregor twice in a row (preferring these money fights to title fights), lost the belt fight to Charles Oliveira, and, finally, choked Michael Chandler in his last fight up until this point. Poirier is a fantastic fighter who excels in grappling as well as standing combat; he prefers to fight in a standing posture. It's challenging to enumerate all of his virtues, which include outstanding boxing, timing, movement, footwork, and pressure. The current form of Gaethje The Gaethje era started right after losing to Poirier in 2018; following that, Justin won four straight fights by knockout, including one against Tony Ferguson (it was an amazing fight). He was given the opportunity to battle Nurmagomedov for the championship in place of him. However, Gaethje didn't appear like himself in the fight with Khabib, and he fell limply and easily, which allowed the Russian to end his career admirably and gave Gaethje's detractors on the couch cause to claim that he deliberately capitulated. After that humiliation, the Arizona-born fighter gathered himself, defeated Michael Chandler by decision, was choked out by Charles Oliveira in a title battle, and then surprised everyone by handling Rafael Fiziev quite well in his most recent bout. Due to his superior boxing skills and lethal low kicks, Gaethje is able to secure nearly every victory early. Although he can't be considered a high techie; what he does possess is more than sufficient for him to rank among the top in his division. Poirier vs. Gaethje comparison What more do you need, dear readers, than two of the fiercest strikers in the division who don't particularly enjoy engaging in prolonged battles? Without a doubt, the fight will be harsh and bloody.
| | | |
| --- | --- | --- |
| Index | Poirier | Gaethje |
| Citizenship | USA | USA |
| Age | 34 | 34 |
| Height | 175cm | 180cm |
| Record | 29-7, 1NC | 24-4 |
| Wins by knockouts | 14 | 19 |
| Submission wins | 8 | 1 |
| Previous fight | November 12, 2022 | March 18, 2023 |
| Winning streak | 1 | 1 |
Match analytics
We can only conclude from the most recent bout between Gaethje and Fiziev that Justin has improved mentally (albeit Poirier is also a man with a "head"). Poirier and Gaethje will mostly engage in hand-to-hand combat; Poirier will attempt to pump and push the opponent with jabs, deuces, and speed (both strikes and movements), while Gaethje will strike less frequently but more forcefully. Even said, we must reiterate that it is doubtful that Justin will revert to the fierce "berserker" he was prior to the battle with Fiziev. We think Poirier has a better chance of winning because he only needs to avoid a knockout blow to perform better than his opponent in terms of points scored. Our forecast is that Poirier will triumph at odds of 1.79 with Cloudbet.
Results of the forecast

Forecast failed. Victory Gaethje
Frequently Asked Questions
What are the odds of the win of Gaethje?
What's UFC 291?