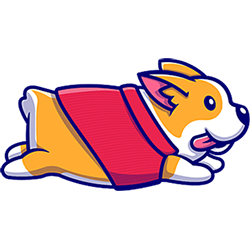 Team DogChamp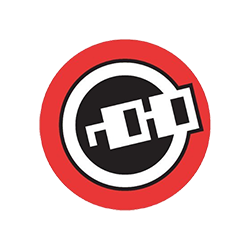 nouns

DPC NA 2023 Tour 3: Division I
First match result
vs
Team DogChamp vs. nouns Prediction on May 20, 2023
Match info
Team DogChamp, who didn't perform well in the last round of the first level of the ranking campaign of the tournament within Dota 2 called DPC 2023 in North America, and nouns, who have more international experience than their rivals, will compete against each other in the match valid for Week 1. Find out who's likely to win a bo3 face-off, starting online on Saturday, May 20, at the US East server (located in Virginia) at 3 PM local time, based on the performance each participant had in their previous championship by reading this prediction. It seems that on each and every betting site Dota nouns are favored...
Meeting statistics
The current form of Team DogChamp Team DogChamp took part in Division I of the DPC NA 2023 Tour 2. They had a 3-4 record while playing there. Team DogChamp had to compete in a series of tiebreaker matches for fourth through sixth place against felt and B8 Esports. They were then the worst of all. As a result, Daniel "Bloody Nine" Foster and his crew finished sixth overall, but avoided demotion to the second level. Between Tour 2 and Tour 3, Team DogChamp players didn't compete in any outside competitions. The current form of nouns Together with organizations like Shopify Rebellion and TSM, the nouns squad consistently places in the top 3 in North America. They didn't compete in the ESL One Berlin Major 2023 because they finished third in the DPC NA 2023 Tour 2: Division I. However, nouns wasted no time and competed in DreamLeague Season 19, which was the final competition they took part in at the time. Rodrigo "Lelis" Santos and his teammates were placed in Group B based on the draw results. Unfortunately, out of all the tournament competitors, the team performed the worst. Nouns finished their time in action failing to record a single victory, with a 0-3-4 record. Against sides like Talon Esports, Beastcoast, and Nigma Galaxy, nouns managed to draw. They received a $10,000 consolation award for placing 15th–16th. Head-to-head encounters The teams only faced one another during the current season once. Division I of DPC NA 2023 Tour 2 encounter saw nouns prevailing over Team DogChamp with a score of 2-0.
Match analytics
Team DogChamp can't claim the level of experience of their next rivals. We should stress that nouns recently engaged in international practice with elite teams, albeit not with the greatest result. Try to place a wager on the win of nouns since the two teams in the upcoming match both display the game at various levels. Given that Team Dogchamp are to play against felt before the match against nouns, the odds for the Team DogChamp vs. Nouns are yet to go live. Check out the Chance bookmaker, who closely follows DPC NA 2023 Tour 3: Division I, in a while to see the odds.
Results of the forecast

Successful forecast. Team DogChamp vs. nouns 0:2
Frequently Asked Questions
What ranking determined which teams would participate in DPC NA 2023 Tour 3: Division I?
How are teams seeded for further competition after the regular season?