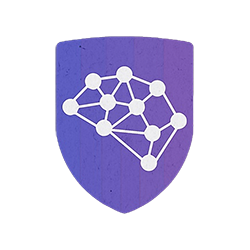 Mind Games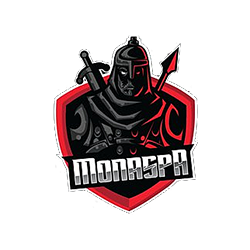 Monaspa

EPL Season 5
First match result
vs
Mind Games vs Monaspa Prediction on December 17, 2022
Match info
In Saturday's (December 17) European Pro League (EPL) group stage encounter of the fifth season, Mind Games will face Monaspa. Both sides will be putting their winning streaks on the line in this intriguing Dota 2 match on the penultimate day of round-robin, which will be contested online in a BO3 format starting at 2 p.m. local time (4 p.m. Moscow time).
Meeting statistics
The current form of the Mind Games Due to their recent string of four victories (at the moment of writing), Mind Games have become the buzz of the town. Betting apps for Dota 2 have recognized the trend too. It's not surprising that both supporters and detractors of them have begun to trust in them due to their in-game mechanics and extensive macro understanding. Following their most recent performance, the Armenian team placed fifth in The International 2022-CIS. They will want to outperform their prior success and get off to their best-ever start in a global tournament. Former EPL winners Monaspa are to try to prevent them from resuming a perfect start. Egor "Dame" Lexyutin turned out to be the most crucial component of the jigsaw and was the missing element Mind Games needed. The playstyle, creativity, and variety of the midlaner's hero pool have propelled them to victory on numerous occasions. The current form of Monaspa Monaspa entered this contest as the front-runner to take home the trophy. The former winners of the European Pro League have been on a tear, taking home the Dota 2 Champions League 2022 Season 16 and placing third in the fourth season of the European Pro League. Every squad that has stood up to fight Georgians has been destroyed. Irakli "W1sh" Peranidze and Lasha "Nande" Narsia completely destroyed Cyber Union in their most recent match, demonstrating why they are regarded as the top carry-mid team in their area. While "W1sh" and his gameplay have received most of the attention, it has actually been a team effort, with "W1sh" contributing to the success of his squad.
Match analytics
Dota is a team game even though the match's main attraction is "Dame" versus "W1sh". "Dame" has demonstrated some excellent 1v9 play, but he'll need all the support he can get against a skilled side like Monaspa. Nevertheless, we believe Monaspa will prevail because they are the most evenly matched squad in the race. Just before the start of the duel, find the odds on this outcome at Ladbrokes because we're sure they'll be tempting.
Results of the forecast

Successful forecast. Mind Games vs Monaspa 1:2
Frequently Asked Questions
What are the odds for the win of the Mind Games?
What are the odds for the win of Monaspa?
Which of these teams is better in head-to-head matches?