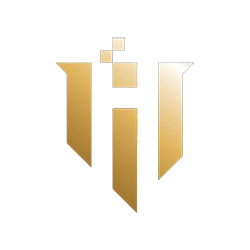 IHC Esports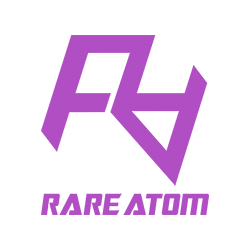 Rare Atom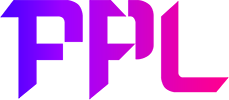 Perfect World Arena Premier League Season 3
First match result
vs
IHC Esports vs. Rare Atom Prediction on January 12, 2023
Match info
The Perfect World Arena Premier League Season 3: Professional Division's final game of Group A will pit IHC Esports vs Rare Atom after which the semi-final bracket of an online B-Tier CS: GO tournament will be determined. The match is scheduled for Thursday, January 12, on a Chinese server at 1 p.m. local time.
Meeting statistics
One of the major competitions in the Chinese region is this one. The Challenger Division and Brave Division eras contributed significantly to the present Professional Division's expansion. The event began with eight teams playing, but after two rounds in each group were completed, six teams remained following the elimination of two teams from each group. Two additional teams will be going home with CatEvil and ChaoRan Gaming following the final round, which begins today. Who'll it be then? The current form of IHC Esports Whichever CS: GO bookmaker you visited on the Internet you could see that IHC Esports started the competition as one of the favorites. It's normal because, according to HLTV, they were the highest-ranked team. However, their campaign was derailed when they fell to Eruption, also known as Aravt, a fellow Mongolian team, 0-2. IHC Esports got the tournament off to a solid start with a victory over CatEvil, and Eruption shouldn't have presented too much of a challenge either, at first glance. These two teams might have served as the practice opponents for the group's top contender, Rare Atom. However, IHC Esports are under a lot of pressure right now to make things work. They risk finishing third in the group, which would mean they would lose their chance to go through the Group Stages of a competition they were once expected to win. They also got off to a strong defensive start versus CatEvil as they began their journey. Before the 4-11 catastrophe on Inferno, an 8-7 CT-side on Ancient seemed good. The favorites were quickly defeated, 0-2; they are now at the mercy of the Chinese team, Rare Atom. The current form of Rare Atom The world # 86 were in contention to make the Playoffs from the start, and unlike IHC Esports, they jumped at the chance to participate in the 'warmup'. Rare Atom began their fight against world # 204, Aravt, also known as Eruption under their new, renamed name. Although it wasn't an easy match, they succeeded. After Eruption won the first map of Nuke 16-14, they were unable to win even one map in the following two. On Mirage, Rare Atom put forth a strong 11-4 CT-sided half from which Eruption was unable to recover. A similar story was told on Inferno, when the Chinese won the defensive first half 10-5. The unranked Chinese squad was unable to improve and suffered a further 2-0 loss. They had at least won 13 rounds across two maps versus IHC, but they only managed to win eight against Rare Atom. The amazing 14-1 defensive half by Rare Atom against Inferno was the game's high point. The highlight, undoubtedly, for Rare Atom. In order to defeat the powerful IHC Esports, Rare Atom unquestionably have the necessary momentum on their side.
Match analytics
The Mongolian giants might get a 1-2 in the group-stage table if the Chinese manage to pull off the major upset. And we believe in such an outcome. So, our prediction is that Rare Atom will win. Parimatch set odds of 2.01 if you choose this bet.
Results of the forecast

Successful forecast. IHC Esports vs. Rare Atom 0:2
Frequently Asked Questions
In what format are matches played in Perfect World Arena Premier League Season 3: Professional Division?
Which of these teams is the favorite?
More tips on Counter-Strike