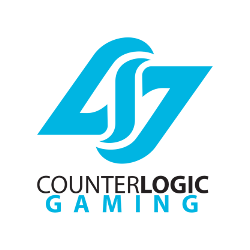 Counter Logic Gaming

TSM

LCK Spring 2023
First match result
vs
Counter Logic Gaming vs. TSM Prediction on January 27, 2023
Match info
The 12th North American League of Legends' League Championship Series season, the LCS Spring 2023, is moving on to Day 2 on Friday, January 27. Counter Logic Gaming and TSM will lock horns in the Group Stage at the LCS Studio in Los Angeles, California, USA, at 2 p.m. local time.
Meeting statistics
This matchup used to be the biggest game in the LCS, and any League of Legends bookmaker would give close odds when they met, but it has recently lost a lot of its appeal. The TSM organization's issues have been well-documented in recent years, just like everything else TSM-related, and it appears that 2023 may be just another year spent in strugglesville. Although it will be interesting to see how Lee "Bugi" Seong-yeop makes the transition from LLA, there's nothing about the new roster of TSM that excites us. This player has been active but hasn't really earned a name for himself on the world stage. He's frequently a large fish in a tiny pond. Meanwhile, Counter Logic Gaming appears to be an organization that's displaying the early signs of revival. After several years of mediocrity, they concluded 2022 on a high note, and their 2023 roster is interesting precisely because it stays the same. We really appreciate the time they have given this roster to develop and hope it pays off. At least in this game, it ought to work. For new rosters that are still getting to know one another, the beginning of the season can be challenging. You have to presume that adding some teething problems to the mix won't improve things as TSM was already a lesser-quality squad than Counter Logic Gaming last year. We won't know for weeks whether these arrivals are the solution to TSM's problems or not. It's best to expect for the time being that things will worsen before improving if they ever improve at all.
Match analytics
We had planned to end this forecast by highlighting Counter Logic Gaming's potential, but they actually started delivering on it last year. At this point, they are simply a solid squad by LCS standards. The fact that we can't necessarily say the same about TSM just yet is reason enough for us to favor Counter Logic Gaming in this matchup, despite they lost the majority of recent H2Hs. Powbet could be your choice to bet on this match. And to put your money on Counter Logic Gaming. They haven't released odds yet but given they started releasing them for some other matches scheduled in the first four days of the event, it's only a matter of time.
Bookmaker odds
Frequently Asked Questions
What's the shape of both teams before the match?
What's a head-to-head balance between these two?
More tips on League of Legends