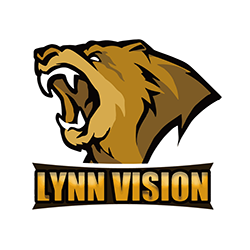 Lynn Vision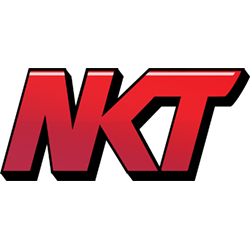 Team NKT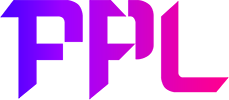 Perfect World Arena Premier League Season 3
First match result
vs
Lynn Vision vs. Team NKT Prediction on January 6, 2023
Match info
In the much anticipated CS: GO's Perfect World Arena Premier League Season 3: Professional Division, Lynn Vision and Team NKT will take part in a match in Group B. The encounter is scheduled to start online on Friday, January 6, on a Chinese server at 1 p.m. local time.
Meeting statistics
Eight teams are to compete in this online event; four of them qualified from the Top 4 of the Season 2: Professional Division and the remaining four came from the Challengers' Division of the current season. Every game will be a best-of-three. Perfect World has rolled up with National League, Brave Division, Challenger Division, and eventually the king of them all, Professional Division, thanks to the BLAST-like tournament organizing approach. The current form of the Lynn Vision Another all-Chinese team that's a serious contender for a title in the competition is the Lynn Vision. There's no doubt of that when looking at odds on CS: GO betting sites list. When they won Season 2 of the Professional Division in 2022, they already got a taste of victory in the Perfect World universe. Since then, they have taken part in numerous competitions, winning either the gold or the silver medal in all but one of them, when they fell to IHC Esports, another team competing in the present competition, in the semi-finals. Although they aren't as good as the Top 30 in the IHC, Lynn Vision are still far ahead of many of the other competitors with a ranking of 59 in the world. This team's average age of 20.6 indicates that they still have a promising future. Their most recent appearance was at the eXTREMESLAND Festival 2022 in December, where they fell to the Rare Atom in the Grand Finals in a thrilling three-map duel in which the last map went to 30 rounds. The Rare Atom is taking part in this event same as IHC. Lynn Vision's favorite map is Overpass. They never played Vertigo in eXTREMESLAND, relying instead on Overpass to ensure that they'd win at least one map in each of the three games. It will be interesting to watch how the Chinese fare on Anubis after getting kicked off of Active Duty's Dust 2 was up there with Overpass and Vertigo as their 100% win-rate maps. The current form of Team NKT Thailand's pride in the CS: GO community is Team NKT, which is currently ranked 115 in the world by HLTV. Although Team NKT appears to be erratic, it has quality and expertise. Although they've seen victories on occasion, they are few and far between, and their event rankings are all over the place. However, this doesn't necessarily cast them in a bad light. The Thai guys are fiercely competitive and attempt to take part in as many major events as they can. Possessing a 10-5 CT-side scoreline on Nuke against none other than Heroic themselves was perhaps one of their season-high points. Even so, the Danes won the game 2-0 despite warming up against their own CT team and posting an 11-1 record. The map pool issue Team NKT is experiencing is comparable to Lynn Vision's: Dust 2 was their best map, and the December upgrade would obliterate them even more than Lynn Vision.
Match analytics
Team NKT can be handled by Lynn Vision with relative ease. The map shouldn't be one-sided, and Lynn Vision won't require any 'painkillers' to cross the finish line. We predict total maps of under 2.5 as the most likely outcome of the match for which WELTBET offers odds of 1.64.
Results of the forecast

Successful forecast. Lynn Vision vs. Team NKT 2:0
Frequently Asked Questions
What are the average odds of the win of the Lynn Vision?
What are the average odds of the win of Team NKT?
More tips on Counter-Strike