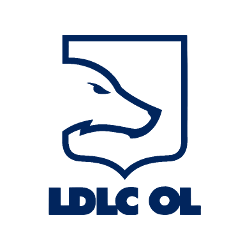 LDLC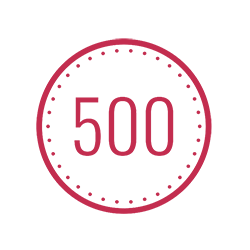 500

ESL Challenger League Season 44
First match result
vs
LDLC vs. 500 Prediction on February 15, 2023
Match info
Team LDLC and 500 will face each other in the Lower Bracket – Round 1 of CS: GO's ESL Challenger League Season 44: Europe. The match will commence online on Wednesday, February 15, at 7 PM local time.
Meeting statistics
The best 16 teams in this competition will advance to the ESL Challenger League Season 45 Europe, while the bottom eight teams will be relegated to the lower division for the current season. The loser of this match will be sent home (figuratively speaking since it's an online event in which both of them play from a place they call home) because the competition is a double-elimination format. Just like that. The current form of LDLC Team LDLC are far below the top 500, with a ranking of 70. However, they managed to overcome this very rival 2-0 almost two months ago despite that. The Frenchmen have only played two games since that victory, both in this tournament, and have lost one of them. However, facing their old foe and the ego boost that came with beating a team that was so much higher ranked than them could just push the LDLC past their point of doubt and into the land of rainbows and flowers. That was not the case, though, in the encounter with Endpoint, who upset LDLC 2-0 in the Upper Bracket – Round 2 after LDLC had previously defeated Movistar Riders 2-0. The current form of 500 Counter-Strike is now "giving" a truly bad patch to 500. We simply must recount and stress that the Bulgarian squad based in Curaçao has lost all five of its prior matches, and also the fact that it has been previously taken down by LDLC. To be fair to them, all of the teams they lost from—EYEBALLERS, Sinners, Sangal, and 9INE—are among the very best in their respective CS: GO tiers. Even though 500 are ranked 26 in the world, significantly higher than LDLC, they are undoubtedly losing confidence. At least following that discouraging 0-2 loss against 9INE. Yes, 9INE is the team that will travel to Brazil to compete in IEM Spring 2023, but losing 16-8 and 16-11 to a team ranked 44 places lower than them is hardly encouraging. By the way, this defeat happened in the first Upper Bracket round. In contrast to LDLC, who experienced more winning than losing, 500 just "accepted" their last-place positions at the first opportunity they were given. Maps Let's examine the map pool right now, quantify our biases (which are opposite from those of online bookies from the CS: GO betting sites list), and determine how big of a chance 500 has to succeed if they can only regain their confidence. As the two permanent bans of the event, Mirage and Vertigo will be warming the CS: GO map pool "bench". Let's talk about the rest of the available maps. Like so many of the games we forecast, Anubis is up for debate. It messes with your intuition, which is kind of irritating. Anyway, both of these teams have participated in it twice and have each experienced a win and a loss. That, therefore, doesn't make things any simpler. On two of the last four maps—Nuke and Inferno—LDLC have the upper hand. Fortunately for them, the Frenchmen have a significant enough advantage on Nuke to win there before trying their luck on one of the other two maps; 500's 22% on 9 maps barely competes with LDLC's 67% win rate on the same number of maps. After making mere criticism, we'll give a compliment to 500. On Overpass and Ancient, they have an advantage. They have a 68% winning percentage on Overpass, but the real reason we give them the victory on this map upfront is that they've played there 19 times as opposed to the LDLC's two victories on four occasions. Finally, when it comes to Ancient and Inferno, each of these maps is open to interpretation. As we previously stated, the French side is statistically superior on Inferno, but because the Bulgarians aren't all that far behind them and because they've played the map more than twice as frequently as LDLC, we're compelled to deny this particular victory to the latter. But Ancient is up for grabs.
Match analytics
The map pool gave us contradictory narratives. It very slightly favors the Bulgarians, but given recent events, we believe LDLC will likely repeat their victory over the Bulgarians from December 19, 2022. However, instead of a 2-0, it could be a 2-1 for which 22bet offered odds of 2.62.
Results of the forecast

Forecast failed. rescheduled from Feb 15
Frequently Asked Questions
What are the odds of the win of LDLC?
What are the odds of the win of 500?
More tips on Counter-Strike