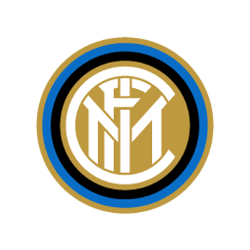 Inter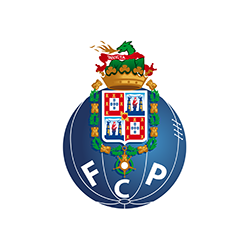 Porto

2022-23 UEFA Champions League
First match result
vs
Inter vs. Porto Prediction on February 22, 2023
Match info
Inter Milan vs. FC Porto is a 2022-23 UEFA Champions League Round of 16 matchup between two hot teams that should provide men's football fans with a ton of fun. The encounter is to set off on Wednesday, February 22, at Stadio Giuseppe Meazza in Milan, Italy. The kickoff is at 9:00 PM local time.
Meeting statistics
In almost every competition this season, both clubs have excelled. Italy's Inter, who finished second in Group C and left the dominant Barcelona in the dust, advanced to the Champions League's knockout round. In contrast, Portugal's Porto won Group B, which meant that Bayer Leverkusen and Atlético Madrid failed to qualify for the UCL Playoffs. Knowing that these two nearly put an end to the Champions League campaigns of several heavyweights demonstrates the strength of both Inter and Porto. Yet, their mid-week matchup is sure to be a barnburner with odds on no deposit bonuses bookies online being prepared and unveiled a week ago. The current form of Inter One of Europe's biggest sports arenas serves as the home field for Inter's games, known as Stadio Giuseppe Meazza with more than 78,000 seats, it's the eighth-largest stadium on the continent. This makes it unsurprising that "I Nerazzurri" frequently do admirably at home. They did falter at home a few times this season, but they often do well in important games. For instance, in the group stage of the Champions League, they went 2-0-1 in Milan, losing only to Bayern Munich, who had won all of their games up to that point in the competition. Inter overcame a number of Italian powerhouses in Serie A this season, including Milan, Napoli, and others, with the support of their supporters. The latest results of Inter: • Victory over Udinese with a score of 3-1 • Drew against Sampdoria with a score of 0-0 • Victory over Milan with a score of 1-0 • Victory over Atalanta with a score of 1-0 • Victory over Cremonese with a score of 2-1 The current form of Porto Since José Mourinho's reign in the early 2000s, the Portuguese team hasn't been this good. They are excelling in every competition and have been winning nearly all of their games in recent weeks. They are ranked second in the Primeira, but that's only because the Portuguese domestic league has developed into one of the hardest in all of Europe. This is demonstrated by the fact that multiple Portuguese teams are currently dominating continental competitions. Porto is one of them. They competed in Group B of the Champions League alongside Atlético Madrid, Bayer Leverkusen, and Club Brugge, and they came out on top. Even if players like Evanilson, Gabriel Veron, Otávio, and Wendell will be absent from Porto's match on Wednesday, the team still has an impressive roster. Also, "Dragões" have a very deep bench, filled with many young players eager to prove their value on the biggest platform. The latest results of Porto: • Victory over Rio Ave with a score of 1-0 • Victory over Sporting with a score of 2-1 • Victory over Académico Viseu with a score of 1-0 • Victory over Vizela with a score of 2-0 • Victory over Marítimo with a score of 2-0 Head-to-head encounters There have been five meetings between Inter and Porto throughout history, starting in 2005. All but one (the last one – LG Amsterdam) were played within the Champions League. Inter prevailed in three of these five encounters, Porto won one, while one ended in a draw. Inter won the last two H2Hs.
Match analytics
A team that has no fear is Porto. These guys just know how to attack, so we anticipate seeing that on Wednesday. They share this game style with Inter, which doesn't go in their favor. The Italian side knows how to attack, especially with the support of their fans in the Meazza stands. Having said that, we do believe the hosts will prevail even though we anticipate an intriguing duel. Pick: Inter to win and a total of over 2.5 goals – yes at odds of 2.90 on Mostbet.
Results of the forecast

Forecast failed. Inter vs. Porto 1:0
Frequently Asked Questions
What are the odds of the win of Inter?
What are the odds of the win of Porto?