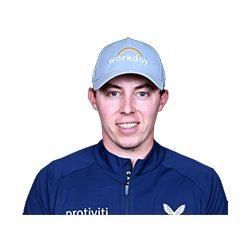 Fitzpatrick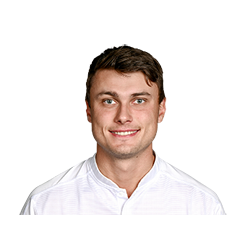 Åberg

2023 Omega European Masters
First match result
vs
Fitzpatrick vs. Åberg Prediction on September 3, 2023
Match info
Given that the PGA Tour 2022-23 season has ended and men's golf, previews of some really nice DP World Tour events in the upcoming few weeks are only possible. There are no tournaments in America for a couple of weeks but it always feels like the tournaments in Europe really kick up after the Czech Masters on the DP World Tour, with some fantastic golf courses on offer and some major competitions. The 2023 Omega European Masters, hosted by Golf-Club Crans-sur-Sierre in Crans-Montana, Switzerland, is taking place this week between Thursday, July 31, and Sunday, September 3. The prize money for the event is €2,500,000.
Meeting statistics
This is one of the most popular sites of the tour, both for the players' challenge and for the vistas of the Alps Mountain range, including none other than Mont Blanc, which can be seen from a number of the holes. The course is 1,500 meters above sea level, which causes the ball to fly considerably further than it typically does and attracts a wide range of players. This week, course familiarity—or at the very least, a positive experience playing at altitude—may be crucial. This week's Crans-Montana setup is challenging. It's a small, difficult course where players must frequently "thread the needle" off the tee in order to hit the constricting fairways bordered with trees. This week, staying on these fairways will be crucial since players will be hitting their approaches into smaller-than-normal greens that are flanked by multiple bunkers and quick run-off areas. Aside from Rasmus Højgaard, who may have dominated with the driver in 2021, this is a standard second-shot course where excellent iron play is a prerequisite.
Match analytics
Matthew Fitzpatrick, a two-time Omega European Masters champion, is the betting favorite of bookmakers with iOS apps. American has had a very strong and consistent year on the PGA Tour while being quite short in the market. He has always been incredibly precise off the tee and now smashes it further than ever. Additionally, he has a putting/scrambling skill that will be very helpful here in Switzerland. With the Ryder Cup approaching and him vying for automatic qualifying, there's undoubtedly more motivation for him to do well this week. The highly talented Swedish performer Ludvig Åberg is the second favorite. He's competing for a Ryder Cup spot, much like Fitzpatrick, following an unbelievable ascent through the Tours. He recently made a name for himself on the PGA Tour, as well as last week in the Czech Republic where he tied for third place. Many people believe that choosing Åberg for the Ryder Cup may be premature and rash, but given the distance and accuracy with which he smashes the ball, he may be a valuable member of the squad. This week, we won't be trusting him to go all the way, but we'll still be watching him with great curiosity! We propose betting on Fitzpatrick to Lead After 1st Round and Win at odds of 36.00 on Bet365.
Bookmaker odds
Frequently Asked Questions
What are the characteristics of the Crans-sur-Sierre GC?
What player could come up as a winner at 2023 Omega European Masters apart from Fitzpatrick and Åberg?