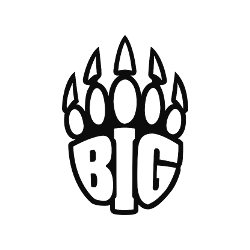 BIG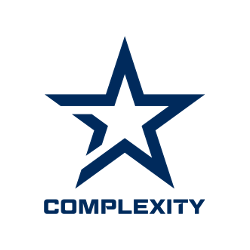 Complexity

ESL Pro League Season 17
First match result
vs
BIG vs. Complexity Prediction on March 1, 2023
Match info
At CS: GO's ESL Pro League Season 17, Berlin International Gaming (BIG) and Complexity Gaming will face off in the Upper Bracket quarterfinals of Group B. The match will start on Wednesday, March 1, at 4:00 PM local time in Malta.
Meeting statistics
Since the North American squad has another opportunity to demonstrate its viability and competitiveness, this is a really intriguing encounter. Furthermore, BIG are in a transitional stage right now because the squad lost a formidable sniper and practically will settle for failure in the near future. Also, the German squad recently suffered a setback that was shown to be connected to a loss to Spirit Academy. We're still hesitant to give Complexity a role of the favorite (so were good CS: GO betting sites) though, as the team returned to North America after competing in Katowice and started to play poorly once more. In light of this, we'd want to focus on the German team's success, which it was able to achieve despite its own issues. As the gap is still too narrow between these two, you'd really need to have a lot of faith in Complexity here. The current form of BIG The 17th-ranked team in the world was able to compete at IEM Katowice 2023. The German team, though, was eliminated after two losses against G2 and Team Spirit in the group stage. Following that, Florian "syrsoN" Rische left the team, leaving BIG without a sniper. No matter of losing the opening game to Monte, they nonetheless succeeded in qualifying for IEM Rio 2023 even though employed members of their young team from the academy. The German team, which entered the CCT West Europe Series 1 playoffs as a very young squad, played poorly, losing to Spirit Academy in the first round. Nonetheless, there's a sense that things will improve now that the players have gained the necessary experience. The latest results of BIG: • Victory over Sprout with a score of 2-0. • Victory over HEET with a score of 2-0. • Victory over ENCE with a score of 2-0. • Victory over HONORIS with a score of 2-1. • Defeat by Spirit Academy with a score of 0-2. Ancient is the best BIG card with75% of victories. Notably, the German team has so far rejected to deploy Overpass and Vertigo cards. The current form of Complexity The 10th-ranked team in the world was something of a surprise at the recent IEM Katowice 2023 because it not only advanced to the group stage but also came close to making the playoffs by outplaying MOUZ and fnatic. The old flaws started to show up again when the North American team eventually made it back to their region. Complexity lost twice to MIBR as a result, missing out on a spot at IEM Rio 2023. The guys particularly underperformed on Ancient. They did, however, somewhat improved their standing by earning three victories in the BLAST.tv Paris Major 2023 America RMR qualifications. Nonetheless, the squad still has a lot to prove considering the persistent issues. The latest results of Complexity: • Victory over paiN Gaming with a score of 2-0. • Defeated by MIBR with a score of 1-2. • Victory over REIGN with a score of 16-10. • Victory over yur with a score of 16-9. • Victory over MIBR with a score of 2-1. Nuke is the best Complexity map with 86% of victories. In this instance, we think the North American team will once more reject the Vertigo card. Head-to-head encounters The teams only met once during the current season, with BIG winning the IEM Katowice 2023 Play-In (16-12).
Match analytics
We'll maintain our position and our skepticism in regard to the North American team. A brief spike in Katowice was certainly an accident given that Complexity continually struggle against MIBR. The BIG's shape is the only issue that's up for debate. The German team's performance in the most recent game also causes grave concern. The lads had an adequate amount of time to gather experience. As a result, in this scenario, we advise placing a wager on the BIG team to win with a correct score of 2-0 at odds of 2.89 on Pinnacle.
Results of the forecast

Forecast failed. BIG vs. Complexity 2:1
Frequently Asked Questions
What are the moneyline odds for BIG?
What are the moneyline odds for Complexity?
More tips on Counter-Strike