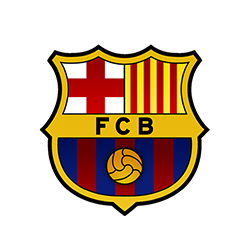 Barcelona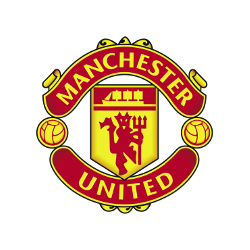 Manchester United

2022-23 UEFA Europa League
First match result
vs
Barcelona vs. Manchester United Prediction on February 16, 2023
Match info
On Thursday night, February 16, at 6:45 PM local time, the first leg of FC Barcelona and Manchester United F.C.'s men's football 2022-23 UEFA Europa League knockout phase matchup takes place at Camp Nou. We give a preview of the contest and identify the predicted victor, while also taking a peek at the odds of online sportsbooks with betting bonuses.
Meeting statistics
Barcelona vs. Manchester United used to be a matchup that only occurred on Champions League nights. Both teams are both constantly in the process of rebuilding as a result of manager changes, poor transfer market management, and misadventures both on and off the field. However, it appears that both teams have now found managers who can lead their teams to long-term success in Xavi and Erik ten Hag. The current form of Barcelona Barcelona are first in LaLiga. They are operating at a level of proficiency not seen since Ernesto Valverde led the team to back-to-back LaLiga crowns in 2017 and 2018. However, after winning their Champions League group and being in the first place before the start of the new year, Valverde was fired in January 2020 due to bad play. Barça's last 11 European home games have resulted in five losses (W2, D4); the previous five losses occurred during 101 games from 2002 to 2020. Whether intentionally or not, Barcelona's recent performance has an asterisk next to it. Despite the fact that they haven't lost since October, their recent success hasn't been very impressive. Although Xavi has shown to be less idealistic than he claimed to be before accepting the position, there's no denying that he has been producing results. Barcelona's defense has been impenetrable lately, but their star attacker has been in dismal form lately. Robert Lewandowski, who had been sidelined since receiving a red card against Osasuna earlier, played horribly against Villarreal on Sunday. In six LaLiga games, he has one goal. The Pole, though, adores European soccer. Lewandowski has been directly involved in nine goals over the course of his last three appearances against English clubs. He has scored 45 goals in his last 37 games in European competition. He'd be facing Manchester United for the first time. Sergio Busquets, who suffered an ankle injury during Sunday night's LaLiga triumph over Villarreal, won't be available for the home team. The veteran Spanish midfielder was replaced at the weekend by Franck Kessié and Frenkie de Jong in a double pivot; the same is likely to happen on Thursday. Ousmané Dembélé's hamstring injury keeps him out of action. The current form of Man United Manchester are now third in the Premier League. Even though the "Red Devils" have spent three of the last four seasons in the Europa League and haven't realistically challenged for the Premier League crown in exactly 10 years (Alex Ferguson won the league title in May 2013), there's a growing sense of optimism that Ten Hag can revive the club's heyday. In their previous five European games, Manchester United have triumphed in each one. They've only ever won six straight games in European competition once (their first six games of the 1965-66 season in the European Cup). Manchester United supporters are once more daydreaming of Premier League triumph thanks to Erik ten Hag. There's undoubtedly a more upbeat atmosphere around the team and club, even though this year may be a stretch with Arsenal and Manchester City leading the pace in EPL. Ironically, after Cristiano Ronaldo's interview in which he criticized the club's management and his departure, things have really improved. This group closely resembles the composed and collected Dutch manager who is currently on the bench. Manchester United won 1-0 over Real Sociedad in their last group stage game at Reale Arena, marking their sixth consecutive Europa League title this year. In the victory, Alejandro Garnacho was the only player to score. They are unbeaten in their past six games overall as of the matchup on Thursday (W5, D1, L0). Christian Eriksen and Donny van de Beek are United's two long-term injury absentees, but Ten Hag can call on Casemiro once more after the Brazilian was away from the last two games (both against Leeds) owing to a red card suspension after getting sent off against Crystal Palace. Head-to-head encounters There have been 13 meetings between Barcelona and Manchester United across all competitions (six Barcelona wins, three Man Utd wins, and three draws). The past 10 have all occurred in the UEFA Champions League, while the first three were in the UEFA Cup Winners' Cup. These two teams last faced off in a Champions League quarterfinal in 2019. Barcelona triumphed 3-0 in the return match at Camp Nou after winning the first leg 1-0 at Old Trafford.
Match analytics
Barcelona haven't lost at home yet this year and has LaLiga's finest defense. Even if United have improved significantly recently, going to Camp Nou and winning is a huge ask. For them, it's crucial to maintain the tie but we think that's going to be a hell of a task. Try betting on total goals over 2.5 at odds of 1.81 on 1xBit.
Results of the forecast

Successful forecast. Barcelona vs. Manchester United 2:2
Frequently Asked Questions
What are the odds of the win of Barcelona?
What are the odds of the win of Man United?