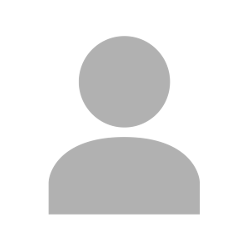 Tänak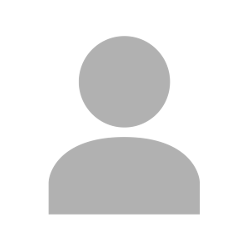 Neuville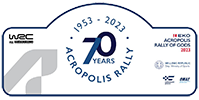 2023 Acropolis Rally
First match result
vs
Tänak vs. Neuville Prediction on September 10, 2023
Match info
Twisted gravel mountain roads, sweltering heat, and suffocating dust combine to make this year's EKO Acropolis Rally, a classic WRC fixture, a tough task for the competitors. It doesn't differ from previous editions though. The competition will take place in Greece from September 7 (Athens) to September 10 (Kalamaki). Even while the courses are smoother than they formerly were, vehicles and tires are nonetheless subject to harsh demands. The last stage (Stage 15) will be driven through Grammeni, starting at 1:15 p.m. local time this Sunday. The WRC calendar moves from one magnificent site to another, this time surrounded by ancient history, and Bookmaker Expert has you covered with our WRC Acropolis Rally Greece predictions and betting analysis. The betting and championship favorites are seeking stronger performances compared to those on Rally Finland, a month ago.
Meeting statistics
The drawback of rally racing is that anything may happen at any time. Multiple early betting favorites at bookmakers on the web with deposit bonuses withdrew from a rally for the first time this season, which allowed for unexpected outcomes. We're speaking about the last race to date in 2023, which was in Finland. With Thierry Neuville and Takamoto Katsuya rounding out the top three and Finnish drivers Teemu Suninen and Jari-Matti Latvala rounding out the top five, Elfyn Evans capitalized on the retirements to win Rally Finland. Rally racing has a long and illustrious history that dates back to 1951, much like Greece itself. Three of the six drivers that will compete in the WRC Acropolis Rally Greece have already won the "Rally of the Gods". Sébastien Ogier of Toyota won in 2011. One decade later, Ogier's Toyota colleague and current leader in the WRC standings, Kalle Rovanperä, triumphed. Hyundai's Thierry Neuville won the Acropolis Rally Greece last year. Toyota's Ogier has competed in five WRC races this season and has three rally victories and four top-three finishes, with a 14th-place result in Sardegna being an exception to his display. The Frenchman, an eight-time Drivers' Champion, will undoubtedly place in the top three in Greece; the only question is whether he will triumph in the Acropolis Rally or not. Rovanperä, who's now leading the Drivers' Championship and is frequently featured, experienced his first retirement of the year after being labeled the heavy favorite in his home rally. Rovanperä, however, was a lock to place in the top 5 before his retirement in Finland. He had done so in the previous eight rallies, with five top-three finishes and never placing lower than fourth. Rovanperä's four-race sequence of top-three finishes was also broken by his retirement in the Finnish Lakeland. He'll undoubtedly contend for the victory and finish in the top five in the Acropolis Greece Rally, putting him one step closer to winning the 2023 WRC Drivers' Championship. Yes, there are plenty more riders who are capable of claiming the Acropolis Rally. For instance, Hyundai's Neuville, who just finished his second straight second-place result, danced with the "Rally of the Gods" in 2022. This season, the Belgian has one victory, six top-threes, and seven top-five finishes.
Match analytics
Ogier is our pick to win the Greek rally, and our top-five finishers are he, Rovanperä, Neuville, Tänak, and Evans. But we propose betting on something else. Odds of 2.00 were set by Unibet for Tänak to beat Neuville in the Matchup – Best Finishing Position. We think the Estonian is capable of showing a good drive on Acropolis…
Bookmaker odds
Frequently Asked Questions
What's the Acropolis Rally known for among WRC fans?
Was there any discontinuity in holding the Acropolis Rally?