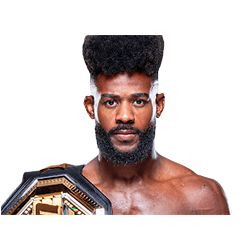 Sterling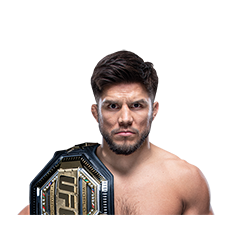 Cejudo

UFC 288
First match result
vs
Sterling vs. Cejudo Prediction on May 7, 2023
Match info
The great men's MMA event, UFC 288, will take place in the USA on Sunday, May 7, at midnight local time. Aljamain Sterling, the current bantamweight champion, and Henry Cejudo, a legend who hasn't competed in three years, will square off in the main event which will be held at the Prudential Center in Newark, New Jersey. The fight is to be held within one of the lightest weight classes – bantamweight. There's no clear favorite in this matchup, according to bookmakers with iOS apps.
Meeting statistics
The current champion takes on the champion who won the title without losing. This confrontation can be viewed as BJJ vs. freestyle wrestling and is really intriguing. It's quite challenging to forecast Cejudo's current form. The current form of Sterling After that very victory with a 2-0 in the series last March, Sterling became a truly top fighter and a real champion – something Peter Yan has "credit" for by hitting a downed Jamaican with an illegal knee and getting disqualified. In the rematch, Sterling looked arguably much better and won, and then didn't leave a chance for TJ Dillashaw, finishing him off in the second round. Having a black belt in Brazilian Jiu-Jitsu, Sterling's primary method of attack is wrestling. But he moves a lot, attempts takedowns frequently, and wrestles aggressively. He also has excellent ground control. Of course, he's not the best in the ring, but his jab can be problematic for anyone and is really uncomfortable. "Funk Master" is in good physical shape and has mastered the art of distributing his strength evenly over the course of five rounds (the second fight with Yan served as evidence of this). The current form of Cejudo After three straight wins to start the 2019–2020 season, Cejudo, the Olympic champion in freestyle wrestling and a previous UFC champion in two weight classes, abruptly announced his retirement. Despite this, he hasn't stopped appearing in the media. Few people are able to recover from retiring, but Jon Jones recently demonstrated that a great fighter doesn't have a problem with that. And there's no denying that Cejudo is a top fighter. The intriguing thing about the Triple-C technique is that, although being a master of freestyle wrestling, the American never triumphed by it. Sterling vs. Cejudo comparison
| | | |
| --- | --- | --- |
| Index | Sterling | Cejudo |
| Citizenship | JAM/USA | USA |
| Age | 33 | 36 |
| Height | 170 | 162 |
| Record | 22-3 | 16-2 |
| Wins by knockouts | 3 | 8 |
| Submission wins | 8 | 0 |
| Previous fight | October 22, 2022 | September 5, 2020 |
| Winning streak | 8 | 6 |
Match analytics
There are two strong arguments working in Sterling's favor that will ensure his victory. He strikes a combative tone and is aware of how to get ready for a fight with a particular foe. He'll likely have an advantage over Cejudo in strength and stature. The American has concerns about his cardio since, even against the current champion, who would undoubtedly stretch out the fight as long as possible, it's very difficult to go straight to five rounds after a three-year break. Still, no one will rush the outcome of the duel out of fear of making a mistake. The longer the fight goes on, the less likely Cejudo is to win because of this. It's challenging to face someone who is bigger than you, skilled in combat, and in top physical condition. We predict that Sterling will win by submission. Smarkets set odds of 4.70 on such a winning method.
Results of the forecast

Forecast failed. Victory Sterling
Frequently Asked Questions
What are the odds of the win of Sterling?
What are the odds of the win of Cejudo?