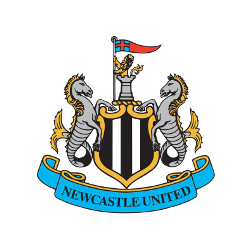 Newcastle United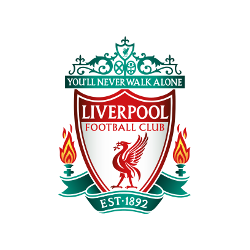 Liverpool 2023-24 Premier League
First match result
vs
Newcastle United vs. Liverpool Prediction on August 27, 2023
Match info
In Round 3 of the just-started men's football Premier League season, Liverpool F.C. will travel to play Newcastle United F.C. on Sunday, August 27. Bookmaker Expert provides team statistics, a free betting suggestion, and the most recent odds from the top bookmakers in 2023 for betting on the Premier League (EPL) as it examines the game at St James' Park, which will begin at 4:30 p.m. local time.
Meeting statistics
With three points from two games in the English topflight, Newcastle United are presently sixth in the standings, while Liverpool are in fourth with four points. This matchup between these two clubs, both of which are aiming for a top-4 finish, seems captivating. The current form of Newcastle United In their last three games, Newcastle United's performance has been patchy. They began with a 1-1 tie against Chelsea, then easily defeated Aston Villa, 5-1, before losing to Manchester City, 0-1. In their previous six Premier League home games, "The Magpies" have won four of them, drawn one, and lost one. They managed to score 18 goals and allow only six during this time. With four goals in his previous six games, Callum Wilson has been in superb form for Newcastle United. Wagering indicators for Newcastle United: • 31 of the past 33 home games for Newcastle have ended without a loss. • The past 12 games for Newcastle haven't ended with a loss. • In the previous 16 games, Newcastle have scored in 14 of them. • Both teams scored in seven of Newcastle's past nine games. • In their past four successive victories, Newcastle have scored more than 1.5 goals each time. The current form of Liverpool A 4-4 high-scoring tie with Southampton, a 1-1 draw with Chelsea, and a 3-1 triumph over Bournemouth are among Liverpool's recent results. In the Premier League, "The Reds" managed three victories, three draws, and no losses out of the last six away games. During this time, they scored 16 goals while giving up seven. Diogo Jota, who has three goals in his last six games, is one of Liverpool's in-form players who might hit the back of the net, adding to the attractiveness of this clash. He may have a significant impact on the game. On the basis of the statistics from the most recent few games that Liverpool played in all competitions, let's have a look at some of the most intriguing betting-relevant information. • Liverpool have scored in each of their past 16 games. • 16 of Liverpool's previous 17 games have ended with them not losing. • Both sides scored in seven of the past eight games Liverpool played. • The total goals scored in eight of Liverpool's past nine away games was over 2.5. • The total goals scored in six of Liverpool's past seven games exceeded 3.5.
Match analytics
Newcastle United vs. Liverpool next matchup appears to present a respectable betting chance. We'll suggest a bet for this Premier League game in light of the numbers and information stated above. Given the potential for Newcastle United to stand up against Liverpool, we carefully considered which wager at the bookies gives the greatest odds. Taking into account squad strength and form, we ultimately decided to support the former on Sunday. ZetCasino offers odds of 2.90 for the following wager: Newcastle to win & a total of over 2.5 goals.
Results of the forecast

Forecast failed. Newcastle United vs. Liverpool 1:2
Frequently Asked Questions
What are the odds of the win (moneyline) of Newcastle United?
What are the odds of the win (moneyline) of Liverpool?