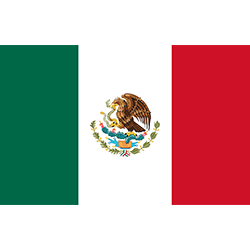 Mexico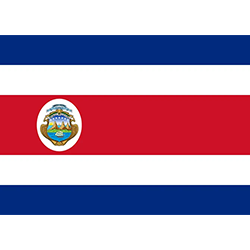 Costa Rica

2023 CONCACAF Gold Cup
First match result
vs
Mexico vs. Costa Rica Prediction on July 8, 2023
Match info
On Saturday, July 8, at 8:30 p.m. local time, the exciting men's football 2023 CONCACAF Gold Cup quarterfinal match between Mexico and Costa Rica will begin at AT&T Stadium in Arlington, Texas, in the United States. It may be an interesting encounter between the two teams given that the side that advances will receive a date in the semifinal.
Meeting statistics
Below are all of our predictions and information for Mexico vs. Costa Rica, along with the most recent match odds from online sportsbooks with a 200% Bonus and a Free Bet on your first deposit and other alluring betting bonuses. The current form of Mexico Mexico will be hoping for a better outcome after losing to Qatar in the Gold Cup last time out, 0-1. Qatar scored through Hazem Ahmed Shehata (27'). Mexico has scored 12 goals in their last six games for an average of two goals per game. The current form of Costa Rica Costa Rica will enter the encounter fresh off a 6-4 Gold Cup victory over Martinique in the match it last played. Kendall Waston (9'), Juan Pablo Vargas (53'), Joel Campbell (58'), Anthony Contreras (68'), and Diego Campos (89') scored goals for Costa Rica. For Martinique, goals were scored by Patrick Burner (18', 40', Own Goal, 78'), Brighton Labeau (74'), and Jonathan Mexique (92'). Looking at its recent results, Costa Rica has allowed 14 goals in their last six games, as other teams scored against them in five of those contests. Costa Rica really has to tighten up its defense. However, it's uncertain whether that pattern will continue in this upcoming game. Head-to-head encounters Looking at their previous head-to-head matchups dating back to September 6, 2017, it can be seen that Mexico has won three of them and Costa Rica none, with three games being tied. During those matches, 11 goals were scored between them, with "El Tri" scoring seven and "Los Ticos" scoring four. This results in an average of 1.83 goals scored per game. The two had previously played each other in WC Qualifiers – N&C America matchday 10 on January 30, 2022, which ended in a tie: 0-0.
Match analytics
Since 2013, Mexico and Costa Rica have played each other 10 times, and "El Tri" didn't lose once, so we anticipate they'll advance to the Gold Cup semifinals for the ninth consecutive year. Costa Rica will do well to score a goal against a Mexico team that should truly control this game, that much is certain. We forecast that Mexico will win & total goals over 2.5 at the odds of 1.95 on FezBet.
Results of the forecast

Forecast failed. Mexico vs. Costa Rica 2:0
Frequently Asked Questions
What are the odds of the win of Mexico?
What are the odds of the win of Costa Rica?