Juventus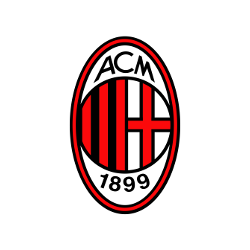 Milan

2022-23 Serie A
First match result
vs
Juventus vs. Milan Prediction on April 28, 2023
Match info
The Juventus F.C. vs. A.C. Milan match will pit fourth against seventh in what has evolved into a fight for the top four spots in Italian men's football 2022-23 Serie A TIM. With two games remaining and five points separating the two teams, Sunday, May 28, will be make-or-break for the "I Bianconeri". A duel will commence at 8:45 PM local time at Allianz Stadium in Turin.
Meeting statistics
In a bid to recover from one of their worst weeks in recent memory, Juventus will host Milan at their Allianz Stadium on Sunday. "I Bianconeri" were eliminated from the top six of Serie A on the same day they were destroyed by mediocre Empoli F.C. due to a 10-point penalty. However, Massimiliano Allegri's team still has a chance to gain ground on one of their top-four competitors this weekend against Milan, so all isn't lost. For Juventus, who are now in seventh place, and are separated from third place by just seven points, there's still time to turn things around. Unfortunately for the hosts, they face an "I Rossoneri" team that gained much-needed confidence over U.C. Sampdoria the previous Saturday. The recently demoted side was defeated by Stefano Pioli's team by a score of 5-1. However, the Milan coach is well aware that on Sunday, a strong offensive performance might not be necessary. Milan need one point to maintain their advantage over Atalanta B.C. and secure their crucial UEFA Champions League position. As a result, the visitors can decide to defend themselves and try to play to a draw. Juventus' tenacity to win could work in the visitors' favor because they've been most effective this year when playing on the counterattack. Milan have been able to maintain defensive composure while posing a danger in behind by playing only Rafael Leão and Olivier Giroud up front. Consider placing a wager on the former to score on the counterattack at one of the bookmakers with Android apps, giving "I Rossoneri" a win against the spread as the hosts try to press forward. For the encounter on Sunday, Allegri can welcome Juan Cuadrado and Danilo back from their respective suspensions. Both are anticipated to reclaim their spots in the starting lineup. However, Juventus still lack a number of key players due to injury, including Mattia De Sciglio, Fabio Miretti, Paul Pogba, and Leonardo Bonucci. Pioli is likely to make a few adjustments after a strong Milan performance last weekend. Zlatan Ibrahimović and Ismaël Bennacer are both injured, so Malik Thiaw will likely start in place of either Pierre Kalulu or Simon Kjær.
Match analytics
This season, "I Rossoneri" haven't been among the league's top defensive clubs. However, given the significance of the game on Sunday, they may very well be successful in limiting the score. Due to the low-scoring nature of previous games, we anticipate a fourth straight head-to-head game with fewer than 2.5 goals being scored. Milan have really kept Juventus from scoring at all in their last two mutual encounters. But given how crucial a victory is to the hosts, that may be rather unlikely this time. Instead, placing a wager on both sides scoring could be profitable. We predict both teams to score and draw at odds of 4.00 on Spreadex.
Bookmaker odds
Frequently Asked Questions
What are the odds of the win of Juventus?
What are the odds of the win of Milan?