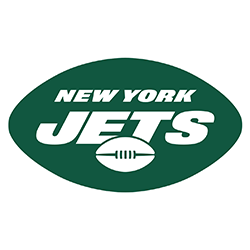 Jets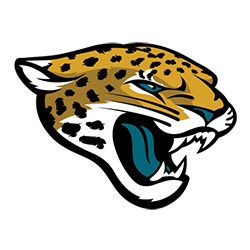 Jaguars

2022-23 NFL
First match result
vs
Jets vs Jaguars Prediction on December 23, 2022
Match info
The New York Jets will try to win their first men's American football 2022-23 NFL regular-season game in over a month on Thursday ("Thursday Night Football"), December 23, when they host the resurgent Jacksonville Jaguars with their postseason aspirations hanging on a thread. Bookmaker-Expert took care that you can choose an online operator with the best betting bonuses to bet on this match valid for Round 16 and starting at 8:15 p.m. local time (4:15 a.m. Moscow time) at the MetLife Stadium in East Rutherford, New Jersey.
Meeting statistics
Both the Jets and the Jaguars are in need of a victory to remain in the wild-card race. The current form of the Jets Both teams are on the line in this matchup. The Jets (7-7) have dropped five of their last seven games and three in a row, leaving their hopes of making the playoffs in jeopardy. Last Sunday, New York had a 17-13 lead over Detroit with fewer than five minutes remaining, but the Lions scored on a fourth-down, 51-yard touchdown pass from Jared Goff to tight end Brock Wright. When the Jets regained possession of the ball, Greg Zuerlein had a chance to tie the game with a 58-yard field goal attempt, but as time ran out, his kick went wide left. The current form of the Jaguars Jacksonville (6-8) has won three of its previous four games and two straight games to close the gap on Tennessee for first place in the AFC South to one game. Last week, the Jaguars overcame a 17-point third-quarter deficit at home against Dallas to win the game on a Rayshawn Jenkins pick-six. The Jaguars and Jets will clash for the 16th time on Thursday. Jacksonville leads the overall series, but barely: 8-7. Key facts: • Wilson returns to the center. Zach Wilson will start for the Jets for the second week in a row, according to head coach Robert Saleh's announcement on Tuesday. Wilson's replacement, Mike White, who was benched three weeks ago, hasn't been given the all-clear to make contact. In the eight-point defeat to the Bills two weeks prior, White suffered rib injuries. Wilson's performance against the Lions had its share of positive and negative aspects. It was positive that he completed 8 of 15 passes for 185 yards and a touchdown in the first half. His second-half performance was poor; he missed receivers and threw an errant interception, which ultimately made a significant difference in the outcome of the game. Wilson made a few tosses that demonstrated why he was chosen second overall in the 2021 draft. However, he has always had a serious issue with consistency. • Lawrence and the Jaguars' offense are operating at peak efficiency. Wilson's draft opponent, Trevor Lawrence, who was picked one spot in front of Wilson, has recently been on a tear. Lawrence has passed for 1,680 yards and 14 touchdowns with only one interception in his last six games. The Jaguars' offense and Lawrence's performance have transformed them from one of the worst in the AFC to a playoff contender. • Jaguars' offensive line versus Jets' defense. All season long, New York has been strong on defense. The Jets now rank fourth in points scored (18.8) and third in terms of yards allowed per game (305.4). However, in last week's close defeat to the Lions, a defensive lapse helped lead to what ultimately proved to be the game-winning, 51-yard touchdown pass to Brock Wright on fourth down. If defensive tackle Quinnen Williams is able to return, New York might also benefit. He suffered a calf injury two weeks ago against the Bills, and he was unable to play last week. The Jets gave up 359 total yards (107 rushing) and failed to sack Jared Goff as a result of his absence. This season, Jacksonville has allowed the fifth-fewest sacks (24). With 11 sacks, Williams leads New York and is tied for sixth in the NFL. With 39 sacks overall, the Jets are tied for eighth place in the league.
Match analytics
For the Jets, Thursday is a make-or-break day because they desperately need a victory. Given that Jacksonville also has a lot on the line, it will have to take place against one of the league's hottest teams. The Jets' ability to effectively run the football will determine the outcome. In their last two triumphs, the Jets gained 166 rushing yards on average. The Jets are averaging only half that (82) on the ground during their three-game losing run. Wilson will be under pressure, but the Jets need to find a way to relieve him of it. If not, this can turn out to be yet another painful result for a club that had a promising 5-2 start. Prediction: Jaguars to win with a margin of over 4, meaning that the best bet, if you ask us, is the handicap of -4 on the Jaguars with odds of 2.65 at BetMGM.
Results of the forecast

Successful forecast. Jets vs Jaguars 3:19
Frequently Asked Questions
What are the odds for the win of each team separately?
I saw the term "Thursday Night Football" in the text. What does it mean?
More tips on American football