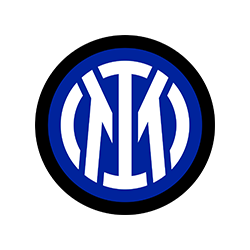 Inter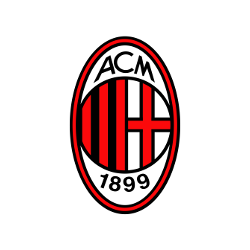 Milan

2023–24 Serie A
First match result
vs
Inter vs. Milan Prediction on September 16, 2023
Match info
This FC Internazionale Milano vs. AC Milan prediction will focus on the most recent form of the city rivals ahead of this weekend's return to Serie A (Lega Serie A TIM) action, which includes a massive Milan derby (Derby della Madonnina) valid for Matchday 4. Last season, both teams were unsuccessful in their bids for the Italian championship, while Inter also lost in the UEFA Champions League final. Inter will be the nominal host, and a duel will commence on Saturday, September 16, at 6 p.m. local time at Stadio Giuseppe Meazza.
Meeting statistics
This weekend's Serie A schedule will include a major early-season Milanese derby as Inter "host" Milan at Meazza in which Inter is the favorit as per top bookmakers for betting on football. Before the September international break, both Simone Inzaghi and Stefano Pioli had three wins in a row at the command of their sides to start the new season. Both teams had been flawless in the early going. They are now the top two teams in the rankings as a result of their streaks of form, with Inter edging out Milan on goal differential after the latter conceded goals in matches against Torino and Roma last month. Because of this, predicting a winner in this tie is challenging. A draw may be in the cards, but it won't be boring that's for sure. This season, Inter have yet to allow a goal in the league. Despite Olivier Giroud's expected absence, Milan will challenge them with the firepower of Rafael Leão and Christian Pulisic. Last year, Inter defeated Milan in a Champions League semifinal over two legs, although each league match resulted in a victory for Inter. The latest league double win was achieved by Inter in 2019–20, and that trend has been on a similar trajectory in subsequent seasons. Inter will face their biggest test yet despite their superb defensive record so far this season. Even if their respective winning streaks would come to an end with a point apiece, the return of Serie A action would still be a fantastic encounter for spectators, and not just in Italy. Prior to this match, Inzaghi was still missing injured Italian international Stefano Sensi. However, based on a plan where he used the same starting lineup in his team's first three victories of the season, he's anticipated to remain the same XI as well. In Milan's first three Serie A games of the season, Pioli also started the same team each time. But he'll be compelled to make adjustments. Due to Fikayo Tomori's suspension for this game and Giroud's injury while serving his country, Simon Kjær and Noah Okafor will replace them.
Match analytics
Since neither team has failed to score in a league game this season, eight goals apiece from three games is just over 2.5 goals per game on average, and this matchup appears guaranteed to include goals at both ends of the play. You might want to try the following wager: winning margin 1 (Inter) by 1 at odds of 3.80 on Supacasi.
Results of the forecast

Successful forecast. Inter vs. Milan 5:1
Frequently Asked Questions
What are the odds of the moneyline win of Inter?
What are the odds of the moneyline win of Milan?