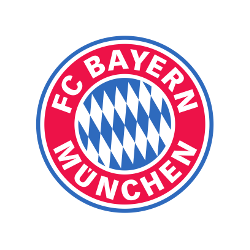 Bayern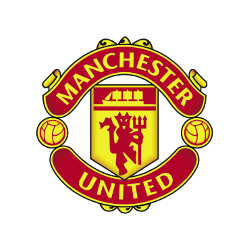 Manchester United

2023–24 UEFA Champions League
First match result
vs
Bayern vs. Manchester United Prediction on September 20, 2023
Match info
On Wednesday, September 20, at 9 p.m. local time at Allianz Arena (Munich), Manchester United F.C. will take on FC Bayern München in a Group A road match to open their men's football Champions League schedule for this season.
Meeting statistics
As they prepare for yet another continental showdown, these two titans from Germany and England are running quite different campaigns thus far in the 2023-24 season so don't be surprised when you see a huge parity in odds between them on bookmakers with iOS apps. United and Bayern Munich will also play F.C. Copenhagen and Galatasaray S.K. in this group later on. The current form of Bayern Hosts Bayern Munich have enjoyed a respectable start to the Bundesliga season. Their 0-3 Super Cup loss to RB Leipzig was their lone setback thus far. "The Bavarians" are undefeated in the following four games, winning three of them. Bayern are to enter this match having suffered a late penalty to tie 2-2 with Bayer 04 Leverkusen. They lost a fantastic opportunity to take the top spot in the league rankings as a result of the outcome. It served as a reminder of the necessity for defensive improvement after Bayern took the lead twice. Bayern have only kept one clean sheet in their first five games of the season. In contrast, they've scored two goals or more in each of their past four games. Over 3.5 goals have been scored in three of their past four games. Thomas Tuchel's wards have performed well in the Champions League, winning eight of their past 10 games. But they lost to Manchester City F.C. and drew with them in their last two matches in the campaign. Bayern have won eight of their 10 home Champions League games without losing. Following their 2-2 tie with Leverkusen, Bayern haven't formally disclosed any new injuries. After playing for Germany's national team earlier, Joshua Kimmich was replaced at the hour mark for what would be considered a precaution. This can only imply that the United game could see a few minor adjustments. Harry Kane, who was previously a target for Manchester United, has quickly adjusted to life in Germany and has been scoring often. Having scored four goals in as many league games, he will be a player to watch in this match. Sven Ulreich will remain in goal since Manuel Neuer, the captain, is still out due to injury. However, Tuchel, Bayern's head coach, won't be present since he has a touchline suspension. The current form of Manchester United One of the most memorable moments in European football history is Manchester United's victory over Bayern Munich in the 1999 championship game. "The Red Devils" enter this one as clear underdogs since they are not even close to that shape for several years. Just once in the past 10 encounters in all competitions, United managed to beat the German giants, losing six times. For the English team, both on and off the field, this season has already been difficult. They had lost three out of five league games going into this matchup. United succumbed to Brighton & Hove Albion F.C. 1-3 at home in a match in which they were clearly outmatched. It was their second straight loss and fourth straight game in which they had let up two goals or more. Both they and their rivals have scored in each of their past three games, which have resulted in more than 3.5 goals in total. Manchester United have one victory and five defeats in seven away games. They missed out on the Champions League the previous year. They were eliminated in the Round of 16 during their most recent competition appearance in 2021-22. United had one victory in their past five games in the Champions League. In their last 10 away Champions League games, they've suffered five defeats. The difficulties for Manchester United will also include the absence of important players for this match. The injured Luke Shaw, who's recovering from a muscular injury sustained in the loss to Tottenham Hotspur F.C., won't be available for the visitors. Tyrell Malacia is also absent with the identical issue and is anticipated to return in October. Sofyan Amrabat, a recent acquisition, may make his debut in this contest after missing the previous one with a back ailment. Additional new signing Mason Mount, who missed a couple of games due to a thigh ailment, should play here. Raphaël Varane, a Frenchman, is reportedly making good improvement and may play a role in this. In the defeat against Brighton, Rasmus Højlund started and had a goal ruled out. The Dane will be counted on to ignite United's attack during these trying times. While Jadon Sancho is through club disciplinary procedures, the Brazilian attacker Antony is unable to play because of personal issues. United's flexibility on the sides is further constrained by the duo's absence. Head-to-head encounters There have been 11 matches between the two teams so far, all of which have taken place in the Champions League. With four victories, the hosts of the next encounter have the advantage in these games. Five games resulted in draws, while the English squad has won twice, including the illustrious 2-1 comeback victory in the 1999 title decider. In their five home matches versus Manchester United, Bayern are undefeated with three victories.
Match analytics
This game will clearly have Manchester United as the underdog. Both on and off the pitch, they've had difficulties getting out of such a role. That won't be changing before a game of this stature too. Bayern have a strong home record in this event and will see this as a game they can win. We anticipate the Munich side to triumph in their matchup with Manchester United. The proposed bet: United will score but Bayern will prevail (Manchester United To Score and Match Result – Yes and Bayern Munich) at odds of 2.74 on Betcoin.ag.
Bookmaker odds
Frequently Asked Questions
What are the odds of the moneyline win of Bayern?
What are the odds of the moneyline win of Manchester United?