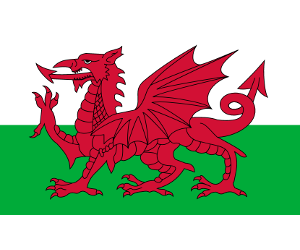 Wales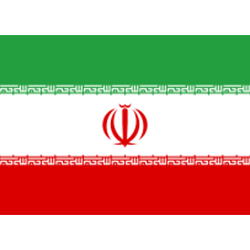 Iran

2022 FIFA World Cup
First match result
vs
Wales vs Iran Prediction on November 25, 2022
Match info
On Friday, November 25 at 1 p.m. local and Moscow time, Wales will play Iran in Group B of the men's football FIFA World Cup 2022 in Qatar. Ahmad bin Ali Stadium in Al Rayyan will host the game scheduled on Day 4 of the competition. After a brief analysis, you'll find a link from one of the best betting sites for WC to obtain the most recent odds for this promising match.
Meeting statistics
Wales will be looking for a more complete performance against Iran as their first World Cup campaign in 64 years continues now that the opening nerves are behind them. The current form of Wales Even the seasoned veterans of a Welsh squad that took part in a great Euro 2016 campaign looked overwhelmed at moments during Monday's draw with the USA. That is maybe expected after such a protracted wait, and Rob Page's team's ability to bounce back was amazing, providing a glimpse of the caliber they are capable of. Wales might have been more worried if their first game had been against Iran on Friday. Although not much of that was seen in their 6-2 loss to England, Carlos Queiroz's side can be difficult to beat and possess some frightening firepower when playing at their best. Wales performed better in the second half than Iran did defensively, so Page and his team must be confident that they can earn what would be a crucial three points. Whether Joe Allen will be ready for the game is still up in the air. Despite being included, the Swansea midfielder, who hasn't played since September, was always a danger because Page emphasizes that he won't push the veteran back. The Bournemouth star Kieffer Moore should be chosen above Dan James because he replaced him against the USA and altered the course of the game. The current form of Iran Nobody anticipates Iran winning this match regardless of their heavy defeat to England in their first match. But there have been worse surprises at the World Cup before. The Iranians will aim to at least secure the point of the draw, and they have a nice combination of domestic quality and foreign players. Don't forget that Iran was the first team from the Asian zone to earn a World Cup spot. However, it seems that coming to Qatar in a bad mood due to the unstable socio-political situation in the country takes a toll on Iran's players. Head-to-head encounters Since the two sides have never met in an international competition, there are no h2h facts to analyze for this game. The Welsh had a difficult time getting to the World Cup in Qatar because they were in the same qualification group as #1-ranked Belgium until scraping a victory over Ukraine. As we already mentioned, Wales will be attending the World Cup for the first time since... 1958!
Match analytics
Gareth Bale & Co. should be confident in their ability to cause concern to Iran, especially in light of how shoddy their rival's defense was against England. If you want to be bold, opt for Wales to win and total goals of over 2.5 when placing wagers on, say, BetRivers, at odds of 3.78.
Results of the forecast

Forecast failed. Wales vs Iran 0:2