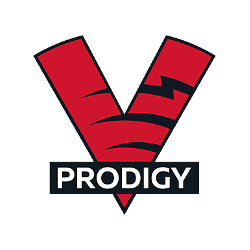 VP.Prodigy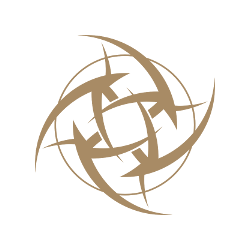 Young Ninjas

WePlay Academy League
First match result
vs
VP.Prodigy vs Young Ninjas: prediction and bets on WePlay Academy League, July 19, 2021
Match info
VP.Prodigy and Young Ninjas will face off in the first match of the Counter-Strike: Global Offensive (CS: GO) WePlay Academy League Season 1, on July 19, 2021, at 8 p.m. Moscow time.
Meeting statistics
The 2021 IEM Cologne has come to an end, and there is a break in the professional CS: GO scene, but this does not mean that fans will be left without interesting matches. WePlay Academy League Season 1 starts on July 19. This is a tournament specially created for the youth squads of CS: GO organizations, in which players aged 16 to 20 can take part and Young Ninjas are one of the main favorites of the tournament.
The current form of VP.Prodigy VP.Prodigy do not own the attribute of the main favorites of the tournament. The team occupies a modest 153rd place in the HLTV rankings. The Russians played only four matches in this line-up. They beat AGF, but lost the remaining three matches without providing resistance. VP.Prodigy have their own leader - Ivan 'lom1k' Ovsyanik. This guy noticeably overshadows his teammates in the level of play and if someone can bring victory to the team, it is him. Now his rating is 1.15.
As for the maps, the teams have already played one bo1 against each other. Then the Young Ninjas won and did it quite confidently. It will not be very convenient for VP.Prodigy to play against YN, as they immediately ban their best map - the map they play more often than others - Dust2. In addition to Dust2, VP.Prodigy won only on the Vertigo map, but in the last head-to-head match, their next rivals banned it in the second stage and there is no chance that this map will live to the end in bo1 format. Most likely, again, Overpass should be expected, which suits both sides, but the level of the play of Young Ninjas is much higher than that of VP.Prodigy and, given that the tournament is very important for both teams, we do not think that the YN will allow any kind of relaxation. The best card by a win rate of VP.Prodigy is Dust2 (33 % for 3 cards), while their worst card is Ancient (0 % for 2 cards).
The current form of Young Ninjas Young Ninjas can be called the most stable youth team in the world. The backbone of the world's no.51 has been together for more than six months. The guys have achieved very good results during this time and represent a real threat on the shooting range-2 scene. The Swedes can easily outplay teams such as MiBR or Team One and compete on equal terms with forZe (even to almost beat them). In general, Young Ninjas are in perfect order and, at the WePlay Academy League Season 1, they have huge chances of claiming the title.
In the upcoming match, most likely we will see Overpass on their side and it will determine who will be forced to start defending in the upcoming match, especially because both teams are noticeably sagging on the T-side. If the Young Ninjas start for defense, then they will have the opportunity to dominate and win with a fairly large score, but if they start for the attack and allow the opponent to start well, then the whole match can turn into a sticky, unpleasant game for the Swedes. No, we do not believe that VP.Prodigy will win, but in this case, they will be able to impose a fight. Still, this scenario requires that several things converge at once. With 65 % for 20 cards, Overpass is Young Ninjas' best card by win rate. Vertigo (38 % for 13 cards) is their worst card.
Head-to-head encounters The teams met each other only once - the victory was achieved by Young Ninjas, with a score of 16-12.
Match analytics
Young Ninjas should win the opening match of the WePlay Academy League Season 1. The Swedes are more experienced, they look more skillful, they have Erik 'ztr' Gustafsson (who has already played for the main squad, which gave him an enormous boost) in their roster.
The last face-to-face meeting showed that Young Ninjas are simply stronger thus betting on them, preferably with a correct score of 2-0, looks like a good option for which you should visit Librabet, a bookmaker with first deposit bonuses in its offer (bonus 100% first bonus up to €100) and place your stakes.
Results of the forecast

Forecast failed. VP.Prodigy vs Young Ninjas 0:1
More tips on Counter-Strike