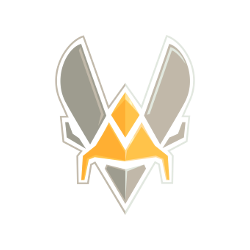 Vitality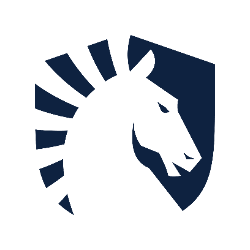 Liquid

BLAST Premier Fall 2021
First match result
vs
Vitality vs Liquid: prediction and bets on BLAST Premier Fall 2021, September 16, 2021
Match info
Team Vitality and Team Liquid will meet in Round 1 of the upper bracket of Group A of the Counter-Strike: Global Offensive (CS: GO) BLAST Premier Fall 2021. Their duel is set for September 16 and will start at 7 p.m. local time.
Meeting statistics
Examining the two competitors in Group A, both possess the quality to qualify for the BLAST Premier Fall Final 2021. However, in a face-to-face match, the French squad has the upper hand, having almost won the ESL Pro League Season 14.
The current form of Vitality In ESL Pro League Season 14, the ninth-ranked team in the world finished second. The French were unable to put pressure on NAVI in the tense final despite displaying extremely confident play on two maps: Inferno and Overpass. Why do we concentrate our attention on these maps? The fact is that these are both Vitality's and Liquid's most powerful cards - Overpass with 88 % wins and Inferno with 80 % wins for the former and Overpass with 100 % wins and Inferno with 83 % wins for Liquid. It is interesting to notice that Vitality are still having problems with Dust 2. At the same time, the French have set a permanent ban on the Ancient card.
The latest results of Vitality: ● Won against Spirit 2-1 ● Won against Complexity 2-1 ● Won against Gambit 2-0 ● Won against OG 2-0 ● Lost against NAVI 2-3
The current form of Liquid The world's 13th-ranked team reached the ESL Pro League Season 14 quarterfinals, and following the game with Heroic, it was the topic of conversation in the eSports circles. Liquid won round in a 5vs1 situation which is both hilarious and sinful. They were virtually gone after showing such confidence because of the 'ability' of making a lot of blunders in a single game. In general, the squad performed admirably at the competition, with several particularly impressive performances. It doesn't play on Ancient.
The latest results of Liquid: ● Won against Entropiq 2-0 ● Won against Team One 2-0 ● Won against FURIA 2-1 ● Won against Fnatic 2-0 ● Lost against Heroic 1-2
Head-to-head encounters The two held two meetings this season and it is 1-1: Vitality won the encounter in the BLAST Premier Global Final 2020 with a score of 2-0, while Liquid prevailed at IEM Katowice 2021 with a score of 2-1. In both matches, the teams were picking Vertigo and Nuke.
Match analytics
For the French, who are in fantastic shape, this is going to be a too simple game. Vitality have the advantage of having their unique leader on each map despite their overall viscosity. On Inferno, for example, Mathieu 'ZywOo' Herbaut excels, whilst Richard 'shox' Papillon is amazing on Overpass. Liquid, on the other hand, lack stamina on all other maps. As a result, we recommend betting on Vitality to win. Unibet, an online bookmaker with welcome sportsbook betting bonuses on offer (such as 100 % up to €25) set odds of 1.55 on this bet.
Bookmaker odds
More tips on Counter-Strike