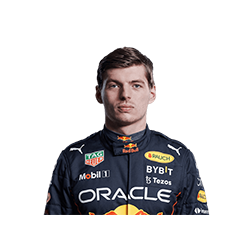 Verstappen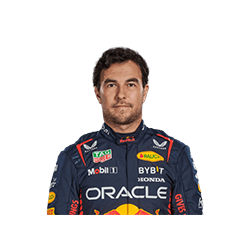 Pérez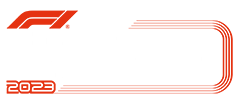 Saudi Arabian Grand Prix 2023
First match result
vs
Verstappen vs. Pérez Prediction on March 19, 2023
Match info
The current Formula 1 season has begun two weeks ago. Red Bull will be hoping for a repeat performance at the Saudi Arabian Grand Prix at Jeddah Corniche Circuit on Sunday, March 19, at 8:00 PM local time after Max Verstappen and Red Bull completely destroyed the opposition in the opening race, the Bahrain Grand Prix. Can Red Bull be outraced? We'll explain how you should bet on the race when we look at the odds of top bookmakers for wagering on Formula 1.
Meeting statistics
The F1 Saudi Arabia Grand Prix will be held at night. This indicates that the event won't be affected by the sun's intense heat. It will likely be chilly, with a potential that temperatures may go below 20°C. The circuit's proximity to the ocean increases the possibility of coastal winds, albeit they are unlikely to be very strong at that time of year. But it's obviously not impossible, there's also very little chance of rain. Most likely, the weather will be dry, mildly windy, and average 20°C. Even though the best part of Formula One is that you never know what will happen, there are always several drivers and constructors you could probably feel secure betting on. Some of those names are as follows. Max Verstappen The 2021 season was controversially won by Max Verstappen. Yet in 2022, he triumphed handily. Hence, the youthful Red Bull driver will enter the 2023 season fired up and prepared to stake a claim. The Dutch also triumphed here in 2022, so he'll be aiming to make a replay and start the 2023 campaign on a high note. Charles Leclerc Despite being a young driver, Charles Leclerc is one of Formula One's most assured street racers. Last year in the F1 Saudi Arabia Grand Prix, the young Ferrari driver came in second, narrowly behind Verstappen. But in 2023, the Monégasque will undoubtedly want to make a bigger impression and prove his mettle. Sergio Pérez Another driver who has proven to be highly skilled on street racing circuits and who excels in these circumstances is Sergio Pérez of Red Bull. And given how brilliant the Mexican appeared in 2022, you have to think he has a chance in this. Lewis Hamilton Although Hamilton placed 10th in Jeddah last season, this F1 icon can't be written off. The Brit is attempting to create history while still vying for the elusive eighth Drivers' Championship. Also, he's regarded as a skilled street racer. Despite it being so early in the season, Hamilton will undoubtedly be geared up for this race since he will be eager to start racking up points for himself and Mercedes.
Match analytics
Considering Lewis Hamilton's reputation as a talented street racer and his general background, we expect him to place fifth in Jeddah at best. We're going with Sergio Pérez for second, making Max Verstappen our choice for the No. 1 at the Saudi Arabia Grand Prix 2023. Red Bull Racing appears to be the team to beat in the Constructors category, but Ferrari and Carlos Sainz Jr. will undoubtedly have something to say about it. Even though Verstappen just finished the best season of his life in 2022, it could be argued that he's still to show his full potential. He'll therefore be self-assured and ready to accomplish great things in 2023, including a win in Jeddah. However, we propose a bit riskier bet. Given that he underperformed in Bahrain (finished 19th), Charles Leclerc will do his best to improve his impression in Saudi Arabia. So, Charles Leclerc in Top 3 – Yes on SpinBetter with odds of 2.60 is a wager we propose.
Bookmaker odds
Frequently Asked Questions
Who's the favorite No. 1 to win Saudi Arabian Grand Prix?
Who's the favorite No. 2 to win Saudi Arabian Grand Prix?