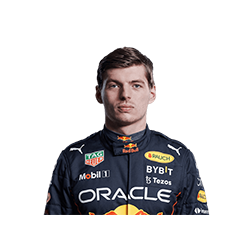 Verstappen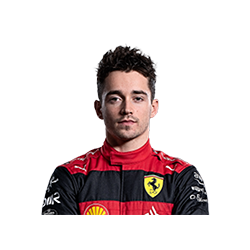 Leclerc

2023 Bahrain Grand Prix
First match result
vs
Verstappen vs. Leclerc Prediction on March 5, 2023
Match info
The Bahrain Grand Prix will launch the new Formula 1 season on Sunday, March 5. The maiden event in 2023 will start at 6:00 PM local time at Bahrain Internal Circuit. The defending drivers' and constructors' champions heading into the 74th running of the Formula One World Championship are Max Verstappen and Red Bull, respectively.
Meeting statistics
The new Formula 1 season officially launches this weekend, ending the three-month anticipation. The Bahrain Grand Prix last year was thrilling, and Charles Leclerc won. However, is Ferrari able to fight Red Bull this weekend? The odds indicate that Red Bull and Max Verstappen will succeed in the race in an island nation in Western Asia to extend their winning streak into 2022. According to bookmakers with iOS apps, the defending champion will be the favorite to win this weekend, but might there be a surprise outcome on the first weekend? At the Bahrain Grand Prix, drivers are expected to cover 57 laps and a total length of 308.238 kilometers of a race. The Bahrain International Circuit has three DRS Detection zones to aid in overtaking, and testing was conducted there last week to provide some crucial insights into the vehicles for the next season. Verstappen ultimately placed 11th in the timings, but Red Bull maintained a strong presence throughout the testing. Sergio Pérez ultimately took first place, demonstrating that the Red Bulls will once again be the cars to beat in 2023. Ferrari appears to have a competitive car once more, and it's likely that the Italian constructor will be the only team capable of competing with Red Bull in Bahrain. Again, the strategy will be crucial, and they'll be anxious to start well under new team manager Frédéric Vasseur. Mercedes had several problems throughout testing, but they ultimately worked to fix them on Saturday, when Lewis Hamilton set the second-fastest time overall. The best they might hope for on Sunday might be a podium finish because a race victory might still be a stretch. This weekend, Mercedes may have to contend with Aston Martin, who seems to have constructed a really competitive car for 2023, as opposed to trying to win. The squad might succeed at least once this season and Fernando Alonso might be an intriguing choice to place third (at best).
Match analytics
This weekend's season-opening race appears to be going to be exciting. Verstappen getting off to the ideal start is something we find difficult to predict, but his ultimate win is a sure bet on Spreadex, with odds of 1.57. Alonso finishing on the podium may make for an interesting wager.
Bookmaker odds
Frequently Asked Questions
Who's the favorite No. 2 to win Bahrain Grand Prix?
Who's the favorite No. 3 to win Bahrain Grand Prix?