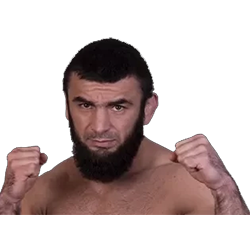 Vagabov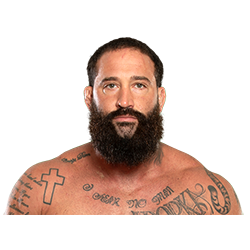 Nicholson
REN TV Fight Club Super Series
First match result
vs
Vagabov vs Nicholson Prediction on September 30, 2022
Match info
On Friday, September 30, the next tournament of the REN TV Fight Club Super Series will take place. In the main fight of the evening, the champion of AMC Fight Nights and the Nashe Delo pop-MMA league, Vagab Vagabov, will fight with the infamous American mixed martial arts representative, Alex Nicholson. A duel will be held at the 1930 Moscow club in the Russian capital and will begin at 11:30 p.m.
Meeting statistics
The Russian-American fight between Vagabov and Nicholson will be held according to the rules of MMA and will consist of three rounds. It's to be held in the heavyweight category. The current form of Vagabov The current champion of the Russian League of Mixed Martial Arts, Vagab Vagabov, alternates between pro performances in MMA, boxing, and pop MMA. This year, he managed to fight four times already – twice in the PRAVDA retro boxing promotion (he beat Danil Shatalov and was beaten by Dmitriy Kudryashov), then knocked out David Barkhudaryan at AMC Fight Nights, and in the last duel, he broke Pavel Shulskiy's jaw, at the same time becoming a champion in the league of pop-MMA Nashe Delo. The current form of Nicholson Nicholson is an American mixed martial arts fighter who right now is on a series of three early victories in a row, obtained in local overseas leagues. By the way, he won all his 17 professional victories in the early stages, of which he won 15 times by knockout. His name was in the news in the USA, but more often in tabloids than sports news. Nicholson was accused of doping, racism, and domestic violence (he beat his love partner). He also has experience in the UFC – in 2016-17, he had four fights, earning one victory. The fighters' comparison The fight is predicted to be short. When they win, these two fighters win more often by knockouts, and when they lose, it usually happens in the same way. The comparison table contains their objective indicators that will help you make a prediction for the fight and find a good bet and according to which online bookies with betting bonuses established their odds for the fight.
| | | |
| --- | --- | --- |
| Index | Vagabov | Nicholson |
| Age | 36 | 32 |
| Growth | 1.88m | 1.93m |
| Record | 28-1-1 | 17-9-0 |
| Wins by knockouts | 18 | 15 |
| Submission wins | 5 | 2 |
| Last fight | August 22, 2022 | July 29, 2022 |
| Winning streak | 7 | 3 |
Match analytics
Bookmakers and experts don't doubt the confident victory of the Russian fighter. Vagabov is a strong fighter with a good and varied arsenal. On the other hand, his opponent has a rather weak arsenal. If a tight fight is imposed on Nicholson, then he's lost. We think it'll be an easy fight for Vagabov. He'll win by knockout and the fight won't last more than one round. Check out the odds at Marathonbet if you're up to betting on this fight.
Results of the forecast

Successful forecast. Victory Vagabov