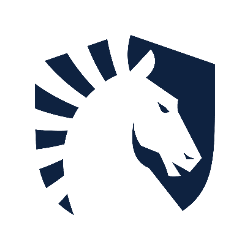 Team Liquid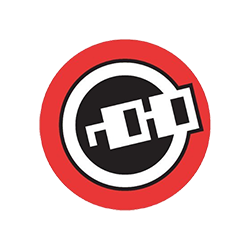 Nouns Prediction

BLAST Premier: Spring American Showdown 2023
First match result
vs
Team Liquid vs. Nouns Prediction on March 30, 2023
Match info
In the CS: GO's BLAST Premier: Spring Showdown 2023 Americas quarterfinal match, Team Liquid and Nouns will compete online at 9:30 PM CEST on Thursday, March 30, to advance to the next round and earn the chance to face the victor of the paiN Gaming – MIBR duel.
Meeting statistics
We think that Team Liquid will be able to demonstrate their true level of play despite all of their issues. In contrast, we wouldn't dare to pass judgment on Nouns because the team is constantly simmering in their region, while sporadically exhibiting signs of awareness. Nouns are definitely not without failures, especially assessing their most recent stretch. Thus, we'd say, using common logic, that Team Liquid are to prevail in this match. They are heavy favorites based on the odds of Counter-Strike betting sites. No matter how poorly things turn out for them during the match, their players should plow over an opponent and continue in the tournament whatsoever. The current form of Team Liquid The fourth-placed team in the world ranking made it to the IEM Katowice 2023 semifinals but lost to G2 Esports nearly without a fight and was eliminated. Team Liquid then traveled to the ESL Pro League Season 17, where they had a difficult time qualifying for the playoffs and even managed to lose to the Chinese team Rare Atom on the first day of play. Yet, when Team Liquid lost to paiN Gaming in the playoffs, they were promptly put to a place where they currently belong. Overall, Liquid are having a terrible time, and it's difficult to pinpoint exactly what needs to change for them not to be relegated from their region. The latest results of Team Liquid: • Victory over ATK with a score of 2-0. • Lost to Team Spirit with a score of 0-2. • Victory over Rare Atom with a score of 2-0. • Victory over Astralis with a score of 2-0. • Lost to paiN Gaming with a score of 0-2. Team Liquid's top card is Mirage – 62% wins. They stopped using the Vertigo card, it should be stressed. The current form of Nouns Despite having nobody to face off against in the qualifiers, the world's 42nd-ranked team was able to secure a spot at IEM Dallas 2023. After winning the Ace North American Masters Spring 2023, they were invited to BLAST. Nouns also tested their luck in the ESL Challenger League Season 44 North America playoffs, however, they had little luck and ended up in fifth to sixth place after losing to MIBR and Strife. After that, Nouns competed in CCT North America Series 4, where their accomplishments were confined to making it to the championship game and losing once more to the Brazilian team MIBR. The latest results of Nouns: • Victory over TeamOne with a score of 2-0. • Victory over EG White with a score of 2-0. • Lost to MIBR with a score of 0-2. • Lost to Strife with a score of 0-2. • Lost to MIBR with a score of 0-2. The best Nouns card is Mirage – 75% wins. It's interesting that they are capable of playing seven cards at this moment. Head-to-head encounters The two teams only faced off once last year; Team Liquid prevailed in the closed qualifier for IEM Dallas 2022 with a score of 2-0.
Match analytics
In a game of this kind, it's challenging to wait for intrigue. Team Liquid's poor form is reasonable, but have you seen the Nouns lately? They are consistently falling short of competitors on the level of MIBR. So, Liquid will have an open road to success here, and we may anticipate a similar outcome to that of the matchup with ATK in Season 17 of the ESL Pro League. Regarding the cards, we won't suggest anything because Nouns are more adaptable to the opposition and could play anywhere. But everything points to a straightforward victory for the favorite. In this scenario, we advise betting on Team Liquid to win with a correct map score of 2-0. GG.BET offers odds of 1.33 on this particular outcome.
Results of the forecast

Successful forecast. Team Liquid vs. Nouns 2:0
Frequently Asked Questions
What are the odds of the win of Team Liquid?
What are the odds of the win of Nouns?
More tips on Counter-Strike