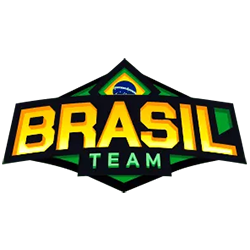 Team Brasil

Balrogs

2022 EPL World Series: America Season 2
First match result
vs
Team Brasil vs Balrogs Prediction on December 15, 2022
Match info
Thursday's (December 15) group stage match of the second season of Dota 2's European Pro League (EPL) World Series: America features Team Brasil vs. Balrogs. The two clubs in the bottom part of the round-robin are hoping to alter their course in the competition, so this will be an entertaining game on the last day (Day 24) of this stage of the competition. A BO3 format will be used for the game which will be played online at 9 p.m. local time (11 p.m. Moscow time).
Meeting statistics
The current form of the Balrogs Many Dota 2 enthusiasts believed that Balrogs would be one of the teams that may contend for a playoff position. Their fans now believe otherwise due to the Peruvian team's performance and the standings at the moment. The squad is currently attempting to avoid being the weakest team in the competition rather than being one of the teams predicted to advance to the playoffs. The Balrogs had a decent year, taking first place in the Royal Jelly Covenant competition and third in the Claro Gaming Apu League Season 4, both regional tournaments. Their most recent appearance was in the fifth season of the Claro Gaming Apu League, where they earned a fourth-place finish. The team's reliable contributors have been Richard "Sora" Florián and Michael "Tews" Cordero Rufino. Both players have outstanding map awareness and consistently position themselves better than most so that they can create plays for the team. The current form of Team Brasil The odds of each Dota 2 bets site for Team Brazil making it to the playoffs weren't in their favor. The team has done it fairly honestly thus far. With two victories in five games (at the moment of writing this), they are in the seventh position. The Brazilian side had a poor year, finishing last in most of their competitions; 2020 saw the team's most recent major championship. Their last game thus far, which was vs. DogChamp, was an exciting contest. Team Brasil dropped game one, but they emphatically won game two with a score of 38-15. In the last game, it came down to the final seconds, with DogChamp winning 34-31.
Match analytics
Yes, the Balrogs have shown hints of what they are capable of doing against a well-run ship like Team Brasil, it would take them more than that in the upcoming match. We believe Team Brasil will triumph. Bet365 is yet to unveil odds for such an outcome on one of their Dota 2 subsections but we think it's worth waiting and checking on it until the match commences.
Results of the forecast

Forecast failed. Team Brasil vs Balrogs 0:2
Frequently Asked Questions
Where can I watch Team Brasil vs Balrogs?
What format is used for this match?
According to released odds for the encounter, who's the favorite to win?