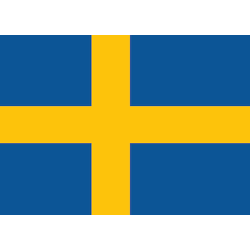 Sweden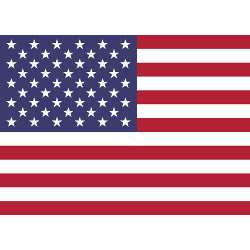 USA

2023 FIFA Women's World Cup
First match result
vs
Sweden vs. USA Prediction on August 6, 2023
Match info
The USA football team didn't somewhat appear to be the 2-time defending champion during the 2023 FIFA Women's World Cup group stage. The Round of 16 matchup between them and Sweden, who topped Group G, is to take place this Sunday, August 6, at 7 p.m. local time (GMT+10) at AAMI Park in Melbourne, Victoria, Australia. Alex Morgan and her teammates will have an opportunity to put that campaign behind them.
Meeting statistics
The Swedes are flying under the radar but yet present a tough challenge, despite the fact that they are now at high odds to win it all on the best betting sites in 2023 for FIFA World Cup; the majority of these sites give 8 teams shorter outrights. In our analysis of the Sweden vs. USA predictions, odds, and props, Bookmaker Expert addresses the topic that has dominated discussions among American football fans all week: Can a team that performed so poorly against the Netherlands and Portugal play sufficiently well to defeat Sweden, a team that is rock-solid? The current form of Sweden Sweden doesn't have as many well-known stars as the US. However, this team had outstanding performances at the Tokyo Olympics in 2021 and the UEFA Women's EURO 2022 last year, where it advanced to the final in the former and the semifinals in the latter. Since 2017, head coach Peter Gerhardsson has been in charge of "The Blue and Yellow", and because of his managerial background, his squad is an intriguing "dark horse" in this competition. Captain Kosovare Asllani of Milan has the biggest authority in Sweden. The 34-year-old has previously played for the Chicago Red Stars, PSG, Manchester City, and Real Madrid during her club career. With 9 goals scored in group play, Sweden has a well-balanced attack thanks to the contributions of 5 different players. Attackers Fridolina Rolfö (2 goals), Rebecka Blomqvist (2 goals), and Stina Blackstenius (1 goal) are all at the peak of their careers and will put more of a strain on the USA defense line than Vietnam or Portugal could. With 3 goals in this World Cup, center-back Amanda Ilestedt is the scoring leader for her squad. Ilestedt, who recently joined Arsenal after a 2-year stint with PSG, scored twice from close proximity on corner kicks against Italy. The depth of skilled strikers in Sweden will be a challenge for the USA's defensive line, as well as Ilestedt's skill in the air. The current form of the USA With veterans Alex Morgan, Crystal Dunn, Lindsey Horan, and Megan Rapinoe, as well as budding stars Naomi Girma at center back and forwards Sophia Smith and Trinity Rodman, the USA has more stars on its squad than any other team competing in this tournament. But the USA hasn't displayed as a team thus far in this competition. The first-choice defensive line of Emily Fox, Girma, Dunn, and Julie Ertz has been excellent, but the midfield and attackers have yet to integrate (although they had no issues against underdog Vietnam in the opener). Alongside Horan, Rose Lavelle has been a reliable midfielder, although the line as a whole faltered against both Portugal and the Netherlands. An already questionable position has become much more problematic because Lavelle, who received her second yellow card of the tournament against Portugal, will miss Sunday's round of 16 match. Alana Cook might take Ertz's spot in the middle of the field, but it's uncertain whether manager Vlatko Andonovski is willing to split up his starting back line. In the attacking position, where he must choose between Morgan (3 starts), Smith (3 starts), Rodman (2 starts), and Lynn Williams (1 start), Andonovski must also make important decisions. Alyssa Thompson, 18, and 38-year-old Rapinoe are his other two choices, but it would be surprising to see either of them play more than a brief cameo off the bench. Optimists among the American delegation in Australia contend that it's only a matter of time before the USA as a team improves its chances. Despite having 17 shots total, including 5 on goal versus Portugal, they were unable to score. Only 3 of their 18 shots were on target against the Netherlands, the greatest team they've faced so far and the only one comparable to the opponents they'll face going forward. However, the USA managed to save the draw when Horan was able to head Lavelle's sharp corner into the goal.
Match analytics
Andonovski-led USWNT currently appears disorganized. This roster's lack of experience in significant tournaments nearly prevented it from making it out of a group that featured two teams competing in their first Women's World Cup. Sweden is performing too well and could be the landmine that favorites might step on, and it's refreshed after heavily rotating its lineup in their last Group G match. Its participation in the UEFA Women's EURO 2022 last summer and the Tokyo Olympics 2021 makes them even more threatening. This is especially relevant given that the majority of the USA's starting lineup for this match had no prior experience playing on this level. In this matchup, Sweden clearly holds an edge thanks to its cohesion, experience, and trusted depth. The Americans are the favorites on Sunday, if you ask bookies, which can be explained by their victories in 2015 and 2019, but Sweden is the better bet. We forecast Sweden to win either half – yes at odds of 2.16 on Anonym Bet Casino.
Results of the forecast

Forecast failed. Sweden vs. USA 0:0 (5:4)
Frequently Asked Questions
What are the odds of the win (moneyline) of Sweden?
What are the odds of the win (moneyline) of the USA?