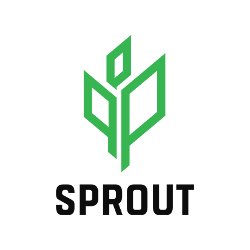 Sprout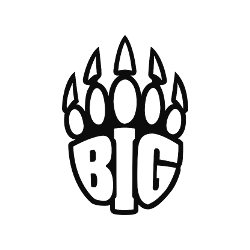 BIG Academy

ESL Meisterschaft: Autumn 2022
First match result
vs
Sprout vs BIG Academy Prediction on November 27, 2022
Match info
CS: GO's ESL Germany Championship Autumn 2022 is coming close to its conclusion. On Sunday, November 27, the match between Sprout and BIG Academy will determine the first participant of the Grand Final at the Deutsche Messe, the hall which is part of the Exhibition Center in Hannover, Germany. The encounter is set for 2 p.m. local time (4 p.m. Moscow time) and will be played online. Given that this is the B-Tier tournament, examine the CS: GO mobile betting app you installed on your smartphone if it's in the offer.
Meeting statistics
BIG Academy is going up against Sprout? It's strange to see these two competing against one another. It feels like with Counter-Strike anything is possible. The game valid for the Upper Bracket Final will be contested in a BO3 style online. The winner will go on to the LAN Finals, although there'll be another opportunity to qualify later. The current form of Sprout Sprout's primarily Danish core was beginning to show some promise recently. They were able to advance directly to the IEM Rio Major Legends stage, however, they were unable to perform well there. Most recently, they gave a solid performance at Elisa Masters in Espoo, but there, BIG defeated them three times in a row. We believe that Sprout is in one of the riskiest situations possible for a Counter-Strike team. Although everyone believes they can still advance because of their potential, they've already reached their potential. Due to the requirement that they must use three German players, they'll play in the ESL Meisterschaft Autumn 2022 competition with a slightly modified roster, subsequently including Christoph "Red" Hinrichs and Patrick "P4TriCK" Zaremba, in addition to Fritz "Slaxz-" Dietrich, who's typically on their roster. They were still able to produce some impressive results during the regular season, despite not being as strong as the Sprout main roster. The current form of BIG Acadamy Only two of The REAL Big Academy's past five games were victories. Furthermore, the BO1 format was used for all of those games. They'll deploy Karim "Krimbo" Moussa, a BIG player from the main roster, as well as s1n, who is coming back from filling in for the BIG lads, in this match. In recent months, Elias "S1n" Stein stood out among the team's players, although the rest of the group also achieved impressive individual stats. They all received ratings of 2.0 or higher. However, they were unable to go past the group stage in the WePlay Academy League, which finished a month ago. Maps Dust2 will be removed by Sprout, and Inferno by BIG Academy. Then, from Sprout, we should get Overpass or Vertigo, and Mirage from BIG Academy. A deciding map in this case might be Ancient. Or Nuke.
Match analytics
Sprout is the favorite despite not playing at full strength. With that squad, they were able to rule in Germany, and we think they'll be able to do it again. Although BIG Academy has a lot of talent, it appears they still have a lot to learn. Our suggestion is to wager on Sprout to win, but if you don't like low odds you'll see, try this wager: Map 1 Total Rounds Under 26.5 at odds of 1.75 on Loot.bet.
Results of the forecast

Successful forecast. Sprout vs BIG Academy 1:2
More tips on Counter-Strike