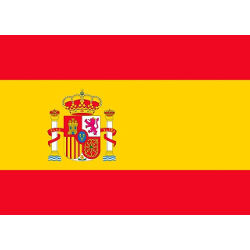 Spain

Germany

2022 FIFA World Cup
First match result
vs
Spain vs Germany Prediction on November 27, 2022
Match info
Here are predictions and a preview for the men's football 2022 FIFA World Cup's Group E match in Qatar between Spain and Germany, starting on Sunday, November 27, at 10 p.m. local & Moscow time at the Al Bayt Stadium in Al Khor. Continue reading for analysis as Luis Enrique's squad strives to advance to the knockout round and get ready to discover some generous odds at the best betting sites for this World Cup.
Meeting statistics
This weekend, Spain and Germany square off in a World Cup Group E heavyweight match. After their shocking loss to Japan, the Germans are under pressure, and a win for 'La Roja' may potentially eliminate Hansi Flick's team. That will depend on how Japan and Costa Rica fared earlier in the day, but Spain has every reason to be upbeat going into this match. The current form of Spain On the first matchday, Spain dominated a pitiful Costa Rican team, thrashing the Central Americans 7-0 in what was as near to a flawless performance as you'll witness in the whole World Cup in Qatar. Spain had 82% of the ball, while their opponents failed to muster even a single shot on Simón's goal. Gavi, a teenager from Barcelona who excelled for Spain, may have scored the best goal of the tournament thus far with a beautiful volley. The performance was unquestionably a major boost for Luis Enrique given how his club has frequently struggled to break down defensive teams in the past, but tougher tests will undoubtedly come, beginning with this one. Despite the overwhelming performance, changes are anticipated here because Spain's coach is adaptable and will change his personnel and tactics depending on the opposition. The current form of Germany Germany is currently in crisis following a 2-1 loss to Japan. They made headlines for their pre-game protest, but it's unfair to say they lost sight of the game. For the first three-quarters of the game, they mostly controlled the action against a formidable Asian team, whose greatest threat came from the break. There wasn't much wrong with their performance. However, Flick's decision to substitute İlkay Gündoğan for Thomas Müller in the 67th minute seemed to catastrophically backfire, as 'Die Mannschaft' went on to lose control of the game and concede twice. Germany finds itself suddenly in serious peril in this group. As goal difference is the main tiebreaker in this World Cup, Spain's 7-goal victory on Wednesday made their issues worse and there's a chance that even two wins won't get them through. Here, a tie would be almost as painful as a loss, so Germany must be brave and go for the win. Head-to-head encounters Since the World Cup in 1966, these two powerhouses of both European and world football clashed 13 more times. Germany has six wins, Spain has five wins, and three matches ended in a draw. However, when the two teams last faced off, which was in the UEFA Nations League in 2020, Spain prevailed 6-0 which might be quite a precise indicator of the current balance of power between them.
Match analytics
Spain has recently had a tendency to enjoy life against Germany. This German team does appear weak defensively, especially in the full-back areas, and if Spain can duplicate their performance against Costa Rica, they have a strong chance of winning this game and eliminating Germany from the competition. Spain will win and a total of over 2 goals (1&2+) seems like a reasonable wager, don't you think? gg.bet put odds of 3.20 on it.
Results of the forecast

Forecast failed. Spain vs Germany 1:1