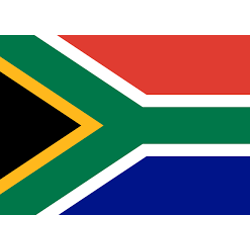 South Africa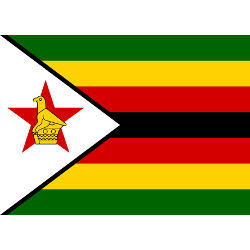 Zimbabwe

Qualifiers for World Cup Qatar 2022
First match result
vs
South Africa vs Zimbabwe: prediction and bets on Qualifiers for World Cup Qatar 2022, November 11, 2021
Match info
South Africa has a chance to keep the leadership in its respective pool of the men's football FIFA World Cup Qatar 2022 qualifications after the match in which it will host Zimbabwe on Thursday, November 11. The venue is the FNB Stadium in Johannesburg, and the encounter will start at 9 p.m. local time and Moscow time.
Meeting statistics
South Africa will face Zimbabwe for the fifth round of Pool G of the African qualifier for the 2022 World Cup. We will tell you about the conditions the two national teams are in for the match and what is the best bet.
The current form of South Africa South Africa is the leader in Pool G. At the moment, 'Bafana Bafana' is in first place in the standings with 10 points in the asset. The gap between them and second Ghana is only one point. Therefore, South Africa cannot scatter points around, just like it did in the last meeting against the same opponent (0-0) in September, otherwise, it risks advancing to the main stage – the World Cup. In the last match, the South African national team beat the Ethiopian national team with a score of 1-0.
The latest results of South Africa: • Won against Ethiopia 1-0 • Won against Ethiopia 3-1 • Won against Ghana 1-0 • Draw against Zimbabwe 0-0 • Won against Uganda 3-2
The current form of Zimbabwe Zimbabwe is the complete opposite of South Africa. For four rounds, 'The Warriors' earned only one point, which is why they are at the bottom of the table of Pool G. After a goalless draw with South Africa, which we already mentioned, Zimbabwe suffered three defeats in a row. The guests will not make it to the group stage of the 2022 World Cup for sure, which is why this duel means nothing to them.
The latest results of Zimbabwe: • Lost against Ghana 0-1 • Lost against Ghana 1-3 • Lost against Ethiopia 0-1 • Draw against South Africa 0-0
Head-to-head encounters One would think that South Africa has a great advantage in mutual encounters with Zimbabwe but that is not true. Numbers show that out of eight head-to-heads, South Africa took four, Zimbabwe three, while one match ended in a draw.
Match analytics
In this pair, the clear favorite is South Africa. It is chasing vital points, while Zimbabwe dropped out after the second round. We don't think the hosts will want to miss out on the opportunity to participate in the World Cup. They only need a simple victory in this match.
However, the odds for that at bookmakers with Android apps are quite low in general, so we propose a bit riskier bet that also favors South Africa – such as its win both at half-time and full-time. At Betwinner, an odd is 1.86 on this game.
Results of the forecast

Successful forecast. South Africa vs Zimbabwe 1:0