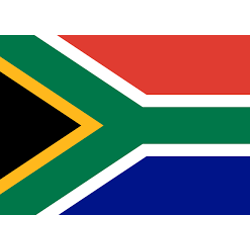 South Africa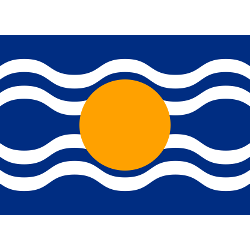 West Indies
2023 Test Series
First match result
vs
South Africa vs. West Indies Prediction on February 28-March 4, 2023
Match info
A month of men's cricket between South Africa and the West Indies will start this Tuesday, February 28, at 10:00 AM local time at Supersport Park, Centurion, South Africa. There will be two Test matches, three ODIs, and three T20s between these two historically significant cricket-playing nations. Before the first ball is thrown, we analyze all the odds on the best mobile bookmakers and best wagers and provide our professional predictions on South Africa vs. West Indies' first Test, which will conclude on Saturday, March 4, also at 10:00 AM local time.
Meeting statistics
Both teams are currently not in their finest shape after being thrashed by Australia and missing out on the World Test Championship. At Supersport Park, the pitch is anticipated to be batter-friendly. There's less chance of a pleasant climate though. As of right now, scattered thunderstorms are predicted for Wednesday and Friday, which means there'll probably be delays in play for a number of the Test match's periods. The current form of South Africa South Africa and cricket appear to have a recent love-hate relationship. The SA20 auction in September of last year created the groundwork for that. Since then, the "Proteas" have failed to advance past the group stage of the T20 World Cup, and they later unintentionally entered the Australian record books. The success of their premium product SA20 came next, and then they hosted the first Under-19 Women's T20 World Cup. Later, two days before the commencement of the men's Test series between South Africa and West Indies, came the women's senior T20 World Cup, in which South Africa, the tournament's host, was defeated in the final. There might not be as many people in attendance for a Test match against the West Indies as there were for the SA20. South Africa isn't even competing for a spot in the WTC final anymore, after all. Yet it's still possible that Temba Bavuma, the new Test captain, will find it to be the perfect, stress-free beginning. It has been as much of a circus for him personally as it has been for his team over the past few months: after initially being passed over at the SA20 auction, it was Bavuma's captaincy that saw South Africa leave the T20 World Cup early. Later, a strike rate of 114.64 and 180 runs, including a century, in three ODIs against England helped him land a deal at the SA20. He must also deal with a restructured squad and coaching staff in addition to being chosen as the new Test captain. During this series of Test matches, South Africa will have 12 more support staff on hand than actual team members. The latest results of South Africa: • Lost from England by 59 runs (ODI) • Won against England by 5 wickets (ODI) • Won against England by 27 runs (ODI) • Drew against Australia (Test) • Lost from Australia by an innings and 182 runs (Test) The current form of the West Indies As West Indies arrived in South Africa following a 1-0 series victory in Zimbabwe, they won't have as much drama to cope with. The opponents, the field, and the weather will be different since Centurion's initial pace and bounce combination will replace Bulawayo's slow, twisting course. The "Windies" hadn't won a Test on the road since two years prior to Bulawayo. Alick Athanaze, a batter, and Akeem Jordan, a seamer, are both uncapped members of the West Indies team, which also has an interim coach. Nonetheless, only five of their 15-member touring squad have experience competing in a Test in South Africa. West Indies last competed in a bilateral series in South Africa in 2014–15, and their last triumph in a Test match there occurred in December 2007. Even if South Africa's party in Cape Town may not have gone as planned, the men bring Test cricket, which the nation hadn't seen in nearly a year, and the audience hardly had time to recover from their women's team's World Cup final defeat. The latest results of the West Indies: • Won against Zimbabwe by an innings and 4 runs (Test) • Drew against Zimbabwe (Test) • Lost from Australia by 419 runs (Test) • Lost from Australia by 164 runs (Test) • Lost from Ireland by 9 wickets (World Cup) Head-to-head encounters Out of the last five mutual encounters, South Africa prevailed in four, while the West Indies won one.
Match analytics
We believe there's a strong case to be made for this first Test finishing in a deadlock when considering it as a whole. Overall, neither team is in fantastic shape, but the West Indies enter this encounter with a little more momentum. Both teams were humiliated by Australia earlier in the summer in the Southern Hemisphere, but since then, the West Indies have been to Zimbabwe and have won and drawn there (which would have been another win, had it not been for the weather). When you consider South Africa's home advantage and West Indies' recent form, we say the two result in a draw. So, given the awful weather prediction and the pitch's favorability for batters, incredible 8.00 odds from Coral for a draw make this an excellent wager.
Bookmaker odds
Frequently Asked Questions
What are the odds of the win of South Africa?
What are the odds of the win of the West Indies?
More tips on Cricket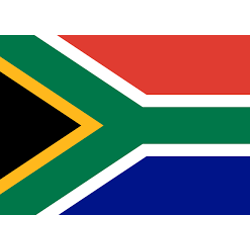 South Africa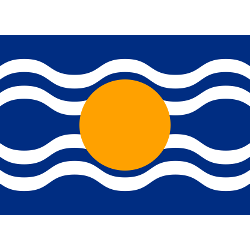 West Indies
28-March 4, 2023
|
10:00 AM local time
---
Tournament
2023 Test Series