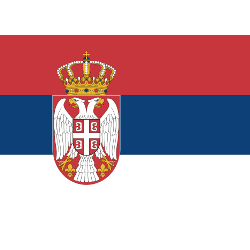 Serbia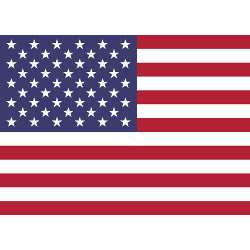 USA

2021 FIVB VNL
First match result
vs
Serbia vs USA: prediction and bets on the 2021 FIVB VNL, May 31, 2021
Match info
The action in the group stage of the 2021 FIVB Women's Volleyball Nations League (VNL) unwraps with the second week in which Serbia will play against the United States in the Rimini bubble, Italy, on May 31 at 9:30 p.m. Moscow time.
Meeting statistics
This is the prediction of the encounter between European and world champion Serbia and the USA valid for the fourth round (the first round in Week 2) of the group stage of the 2021 FIVB Women's Volleyball Nations League. What will the outcome of the match between Serbian backups and the close-to-best American National Team roster be?
The current form of Serbia In Week 1, the Serbia National Team (who came to the VNL 2021 with its "B" squad) put up a valiant fight against the formidable Turkish team but ultimately fell short by a score of 2-3. The current European and world champions then defeated Poland by a score of 3-1. Here, everything is rather clear: the Poland National Team is in poor psychological shape and is severely weakened. However, we were taken aback by Serbia's confident 3-1 victory over the Italian backups, as we had expected Italy to win. The Serbian ladies were superior to their opponents in every aspect of the game and rightly won. Serbia finished fifth after three rounds with 7 points, losing only by two points to Turkey in the tie-break.
The current form of the USA In the 2021 Volleyball Nations League, the US National Team confidently went through the first three rounds. They had an easy time dealing with the Dominican Republic at opener (3-0). They then proceeded to drive past the Canadians (3-0). In the third round, the American women gave mighty Brazilian girls only one set (3-1). As a result, the US team finished second in the asset with 9 points, trailing Japan only in a set ratio.
Head-to-head encounters These teams have played seven times in the last five years, and the statistics of victories favor the US National Team. The Americans have four victories (including three in the last three games), while Serbia has three wins (the last in the VNL 2018).
Match analytics
The Americans are unquestionably the favorites as their dominance in the first three rounds was more than visible. The Serbian women, on the other hand, looked rather good against their opponents (including powerful Turkey) so far. We believe Serbia will be able to force the fight on the American squad. They may not be able to win a single set, but each will likely see them taking at least 20 points.
So you may look at the odds for the total points in the match of over 135.5. FortuneClock, one of the top bookmakers for volleyball betting, set an odd of 1.68 for such an outcome.
Results of the forecast

Forecast failed. Serbia vs USA 0:3