Secret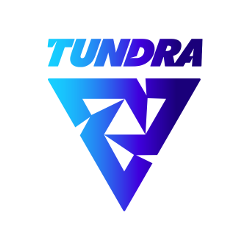 Tundra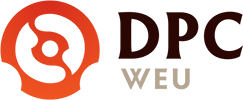 DPC WEU 2021/2022 Tour 3: Division I
First match result
vs
Secret vs Tundra Prediction on June 21, 2022
Match info
Team Secret and Tundra Esports will face off in the Dota 2 DPC WEU 2021/2022 Tour 3: Division I (DreamLeague Season 18) group stage on Tuesday, June 21. Who'll be the stronger team, and what top Dota 2 betting sites have in mind for this match, will be revealed very soon. The online duel is set to begin at 3 p.m. local time (4 p.m. Moscow time).
Meeting statistics
On June 7, the third season of the Dota Pro Circuit 2021/22 for Western Europe kicked off. The region's top eight teams will battle for DPC points and spots in the forthcoming major once again. Everyone is familiar with the prize money distribution rules: eight teams from the first division will compete for $205,000. The event is scheduled to last through July 13th. Tundra Esports and Team Secret face off in a Week 3 duel. The current form of Team Secret Team Secret is unable to get into shape. The squad has struggled in previous seasons of the Dota Pro Circuit 2021/22, failing to qualify for any major. The captain Clement Ivanov "Puppey" has made a change on the carry's position, but it hasn't produced much of a difference so far. Of course, Team Secret were able to score points against Alliance, but that's to be expected against a foe of such strength – let's be honest. Alliance is a relatively weak team that poses little danger to rivals in the top tier. But nothing from the match against Alliance transpired in the encounter with OG. Puppey's failure was mostly due to his bad drafts. The team is now in poor shape and is unable to compete with the regional leaders. Especially with Tundra Esports, which are now in fantastic shape. Remember, Team Secret haven't beaten Tundra Esports in seven months, not even on individual maps. The latest results of Team Secret: • Win against Alliance 2-0 • Defeat against OG 0-2 • Defeat against Nigma Galaxy 1-2 • Win against Entity Gaming 2-1 • Defeat against Brame 1-2 The current form of Tundra Esports Tundra Esports are in excellent condition. Yes, the squad didn't win the most recent major, but they finished in the top three and played their best game on the group stage. OG knocked Tundra out of the event, but Tundra were prepared to avenge themselves. Neta Shapira "33" has a lot of confidence in his play in the Dota Pro Circuit 2021/22. Without spending barely an hour on the game, Tundra destroyed Alliance. OG experienced the same thing. Tundra won the second map in 17 minutes, the fastest win in the DPC so far. The team now has a clear advantage over the other teams in the first division of the Dota Pro Circuit 2021/22 for Western Europe. It's hard to picture anyone being able to compete with them. We're curious to see if anyone wants to ban Beastmaster and Lycan against Tundra Esports in the first round because "33" excels on these heroes and can't be stopped. The latest results of Tundra Esports: • Win against OG 2-0 • Win against Alliance 2-0 • Defeat against OG 0-2 • Defeat against TSM FTX 1-2 • Win against Thunder 2-0 Head-to-head statistics The teams had met six times thus far. The score is currently tied, however, Tundra Esports didn't lose to Team Secret in 2022 yet.
Match analytics
Team Secret appear to be in poor shape right now, and it's unlikely that they'll be able to compete for the title at the Dota Pro Circuit 2021/22. There are chances for the top 4, but it's hard to assume they'll beat Tundra. On the other hand, Tundra Esports are favored by bookmakers to win 2-0 – with odds of 1.96 at Marathonbet – which appears to be a good bet.
Results of the forecast

Forecast failed. Secret vs Tundra Prediction 1:2