Secret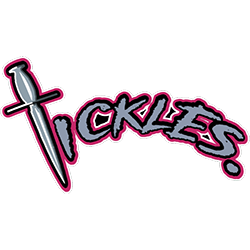 Tickles

DPC WEU 2021/22 Tour 1: Division I
First match result
vs
Secret vs Tickles: prediction and bets on DPC WEU 2021/22 Tour 1: Division I, January 18, 2022
Match info
On Tuesday, January 18, Team Secret and Team Tickles will both play their last match (Week 6) within the round-robin stage of the Dota Pro Circuit (DPC) WEU 2021/22 Tour 1: Division I (DreamLeague Season 16). Whether Tickles will be able to secure the 6th victory in the first division of Western Europe or not, we'll find out very soon. The meeting is scheduled to start online at 6 p.m. local time (8 p.m. Moscow time).
Meeting statistics
DPC WEU 2021/22 Division I is an online Dota 2 tournament that takes place from November 29, 2021, to January 23, 2022. The 8 strongest teams from Western Europe will fight for $280,000. In addition to cash prizes, the teams are vying for tickets to the Major and important DPC points needed to get to TI11.
The current form of Secret At the start of the new Dota Pro Circuit 2021/22 season, Secret can't boast of good results. The team showed one of the worst gameplays on the group stage. Only Alliance and the Coolguys were worse than Secret. The team managed to win 3 matches out of 6. So far, it seems that the guys play at 50% of their potential. At OGA Dota PIT Season 5, Secret took 3rd place. Yes, they achieved a couple of good victories, but this didn't change the overall impression of the team. Of the last 5 matches, Secret lost 4 and managed to beat only the Coolguys, which can hardly be called a worthy opponent. But, even in that match, Secret spent a lot of time in the play, there was a struggle on every map. As a result of the match, only Clement Ivanov 'Puppey' played both maps with positive KD.
The latest results of Secret: • Won against the Coolguys 2-0 • Lost against Liquid 1-2 • Lost against Tundra Esports 0-2 • Lost against Spirit 1-2 • Lost against Nigma Galaxy 0-2
The current form of Tickles Tickles are in great shape right now. The team managed to win Dota 2 Champions League Season 6 not so long ago, beating Natus Vincere in the final. At that tournament, the team showed an excellent, fast Dota. At Dota Pro Circuit 2021/22, Tickles perform just as well. They are currently tied with Liquid at the top of the standings at 5-1. Tickles have won 7 matches in a row. Nevertheless, they often give away extra cards even against weak opponents, but in the last match against Tundra Esports, the team managed to win 2-0. In general, in the new roster, Tickles lost only one game, against Liquid, and won 9 others. Considering the current form of Secret, Tickles can easily continue their victorious march.
The latest results of Tickles: • Won against Tundra Esports 2-0 • Won against Natus Vincere 3-2 • Won against Natus Vincere 2-0 • Won against OG 2-1 • Won against Nemiga Gaming 2-1
Head-to-head encounters The two teams have never met each other in current lineups.
Match analytics
Secret aren't showing the best game right now. Compared to rival's form, Tickles seem stronger and act as a favorite in the upcoming match. Bookmakers with betting bonuses offer rather high odds for Tickles to win. This absolutely looks like a good option and you can exploit Loot.bet's odds of 1.87 on such an outcome.
Results of the forecast

Forecast failed. Secret vs Tickles 2:0