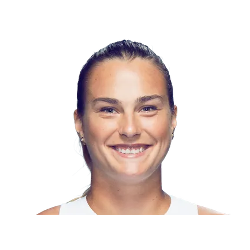 Aryna Sabalenka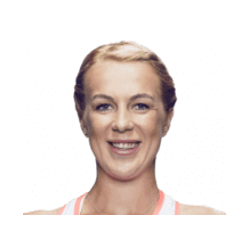 Anastasia Pavlyuchenkova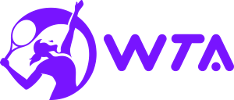 WTA 1000
First match result
vs
Sabalenka vs Pavlyuchenkova: prediction and bets on 2021 Madrid Open, May 6, 2021
Match info
On Thursday, May 6, at 10:30 p.m. Moscow time, Aryna Sabalenka from Belarus will face Russian Anastasia Pavlyuchenkova in the semifinals of the women's tennis WTA 1000 category tournament on clay – the 2021 Mutua Madrid Open.
Meeting statistics
When world no.7 Sabalenka takes on Russian veteran Pavlyuchenkova (ranked 41st in the WTA list) in the Madrid Open semifinal on Thursday, she will be attempting to reach her third face-off for the title in the season. Belarusian player has not made a single wrong step in the capital of Spain this week. She stormed through the tournament, destroying opponents with a 'lethal' show of strength and precision. In four matches so far in Madrid, Sabalenka has only lost 13 games, the fewest of the four semifinalists. This week, the 23-year-old Belarusian has appeared to be a woman on a mission, determined to win a title after it slipped out of her hands in Stuttgart at the end of April.
Pavlyuchenkova, on the other hand, has also been on a roll in Madrid this week after a difficult start to the year. Reuniting with her brother, who began coaching her again, and returning to their old formula has boosted the Russian's morale. Prior to arrival in Madrid, Pavlyuchenkova had a season win-loss record of 5-8, but she has now improved to 9-8 with her first semifinal appearance of 2021. With victories over top-level players Madison Keys, Karolína Plíšková, Jennifer Brady, and Karolina Muchová, the 29-year-old has let everyone know that she is back in contention for the titles.
The current form of Sabalenka This week, Sabalenka has looked nearly unbeatable. She has been able to make excellent use of the fast surface in Madrid, trampling over all of her opponents until today. The Belarusian has been serving well and pounding her baseline hits with ferociousness. Pavlyuchenkova's ability to hold her own against a player in such powerful shape would be interesting to see. It has to be mentioned that Sabalenka has spent three hours less on the court than her rival in the semis, giving her an additional advantage in their upcoming duel.
The current form of Pavlyuchenkova Pavlyuchenkova's performance this week has been marked by a high percentage of first serves and a good break-point conversion rate. For example, in the quarterfinals against Australian Open semifinalist Muchová, the Russian hit 76 % of her first serves and converted all four break-points for a 7-6(4), 7-6(2) victory. This is the Pavlyuchenkova from the best days of her career - a tenacious competitor who enjoys commanding the action from the baseline. Sabalenka will possibly have some problems with strong shot-making and smooth footwork on the clay of the former French Open quarterfinalist.
Head-to-head encounters In the head-to-head, Pavlyuchenkova has a 1-0 advantage over Sabalenka. In their only previous encounter, which took place in Toronto in 2019, the Russian prevailed by a 3-6, 6-3, 7-5.
Match analytics
Even though she appears as a strong player at the moment, we cannot see Pavlyuchenkova causing major 'wounds' to her opponent in the Madrid semifinals. Thus, we agree with the world's leading bookmakers with no deposit bonuses who have faith in the win of Sabalenka.
We would recommend, furthermore, to place your bet not only on a win of a Belarusian player but also on her win in straight sets (2-0) at an odd of 1.50 on Betboro.
Results of the forecast

Successful forecast. Sabalenka vs Pavlyuchenkova 2:0