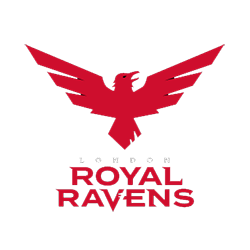 Royal Ravens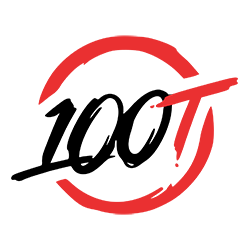 Thieves

CDL 2022 Pro-Am Classic
First match result
vs
Royal Ravens vs Thieves: prediction and bets on CDL 2022 Pro-Am Classic, May 6, 2022
Match info
The Group Stage of the Call of Duty League (CDL) 2022 Pro-Am Classic is about to set off, among other encounters, with London Royal Ravens vs Los Angeles Thieves. They will face in Columbus, Ohio (USA) on Friday, May 6, at 3 p.m. local time (10 p.m. Moscow time).
Meeting statistics
All 12 franchises and four Challengers teams will travel to Columbus, Ohio, United States to compete for the $100,000 first-place prize in the first CDL Pro-Am Classic tournament before the 2022 Call of Duty League mid-season break ends ahead of the Major Three qualifications. Each team in the 16-team tournament will compete in a round-robin format within their group to try to qualify for the eight-team single-elimination bracket that will determine the champion. One of the debut matches in the event will feature the London Royal Ravens and the Los Angeles Thieves, whose face-off is valid for Round 1 of Group C. The current form of the Royal Ravens The London Royal Ravens have had a terrific start to the season, finishing second in both Major qualifiers and winning bronze at Major 1. However, things went uglier in the second Call of Duty League Major, where they finished 7th-8th. The Royal Ravens have lost some respect in the league as a result of their poor performances, which is why they are underdogs in this matchup. Despite the fact that Trei "Zer0" Morris and his teammates haven't been very good of late, this is still the same team that claimed some significant victories earlier this season. The current form of the Thieves The Los Angeles Thieves are a tremendously talented team, yet they haven't finished higher than 6th place in any event since qualifying for the first Major. Something has to change, but it's difficult to determine what the Thieves must do to resurrect themselves.
Match analytics
With both clubs on the decline, this may be a tense and nasty matchup. However, given everything we've seen from the Los Angeles Thieves and London Royal Ravens this season, anything else than a wager on the Royal Ravens on one of the top-rated betting sites for eSports, Thunderpick, at an odd of 1.78, doesn't feel right.
Results of the forecast

Successful forecast. Royal Ravens vs Thieves 3:2